Eva Ugalde – Spain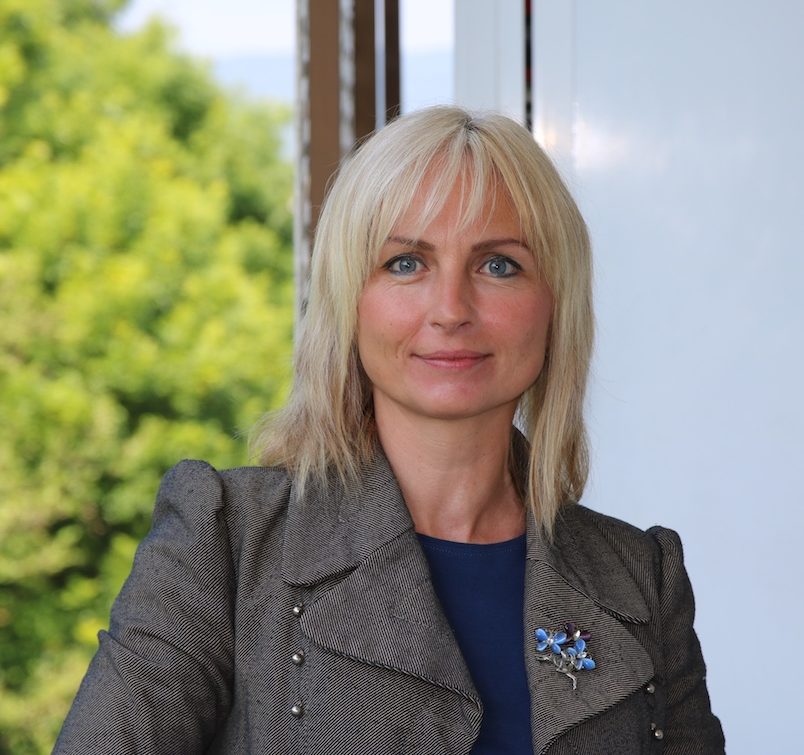 Born in San Sebastian (Basque Country, Spain) in 1973. Finishes her studies in piano, composition, choral conduction and pedagogy in the Superior Conservatory of San Sebastián. Encouraged by the conductor and composer Javier Busto, begins writing music for women voices. Now her repertoire covers all type of groups: mixed, equals, children, amateur and professional. Ugalde's music is usually programmed as compulsory pieces in several festivals and contests and exported to different countries (USA, Canada, Sweden, Japan, Italy, France, Argentina, Hungary, Mexico…). She usually participates in workshops and conferences in Spain: "Children choir strategies", "Improvisation… who said fear?", etc. Also is required for conducting her own music and as jury in different scenes: San Vicente de la Barquera, Gran Premio de Canto Coral, La Antigua, Pyrenaeum Musica… Eva Ugalde is often required in international meetings as guess conductor or jury in choral and composition competitions: Nyiregyhaza (Hungary) with Dénes Szabó and Cantemus Choir, European Award for Choral Composers, Children and youth music composition workshop in Aosta (Italy), etc. At present, she teaches several subjects at the San Sebastian Francisco Escudero Conservatory. She keeps on singing in KUP Taldea, conducted by the French conductor Gabriel Baltés.
---
David Slater – Australia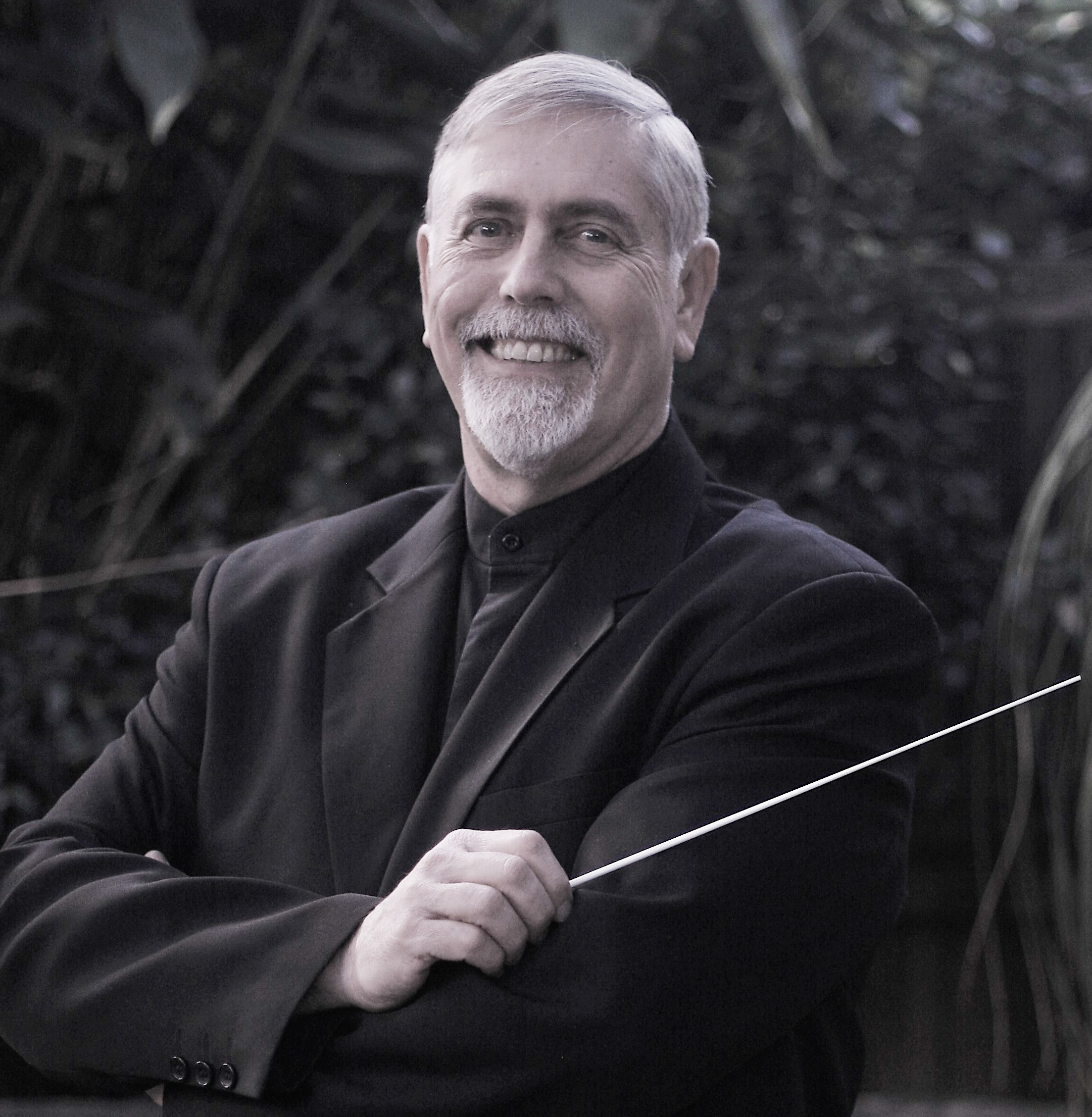 David Slater is an Australian composer, conductor and music educator. His compositions have received numerous awards and were twice short-listed for Australia's richest composition prize. His work encompasses many genres from concert hall to TV, film and advertising, and includes solo, chamber, choral and orchestral music. He receives regular commissions and his work is performed throughout Australia and the world. Mr Slater is an experienced conductor with an extensive repertoire spanning from the Baroque to the present day. He has conducted student and professional orchestras and choirs in several countries, and many seasons of musical theatre. He founded and directed a number of award-winning ensembles which include contemporary music groups, orchestras, choirs, youth orchestras and musical theatre companies. Since 2016 he has worked with choirs and orchestras from Austria, China, England, Estonia, Hong Kong, Hungary, Ireland, Japan, Poland, Russia, Spain, Taiwan and USA, as well as in Australia. He is a regular guest at international music festivals, where he sits on international juries, conducts masterclasses and gives lectures. His regular schedule includes engagements in Austria, Italy and Slovakia, with notable events in Germany, Latvia and Russia, among others. Mr Slater has over 35 years' experience as a music educator and lecturer. He is passionate about the role of music in society and in education, and has promoted the creation, study and performance of great music throughout his career. He has been a consultant on music curriculum and final year examiner in three Australian states. He has won many major awards for composition, conducting and services to music in the community, including the Symphony Australia Prize, the National Award of the Orchestras of Australia Network and Australia Day awards for services to music in the community. He has published articles on music and music education and is Australia's representative to the World Choir Council.
---
Mayumi Kuroki – Japan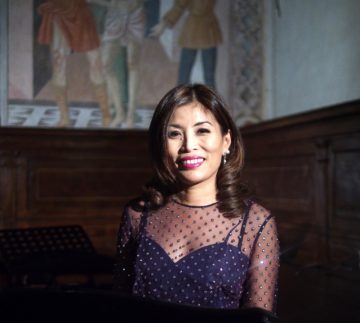 Graduated in singing with full marks at the Geidai University in Tokyo and graduated with full marks at the Bologna Conservatory.
Winner of Toti dal Monte for Il matrimonio segreto of Cimarosa (Elisetta), debuted in 1996 in the theaters of Rovigo and Treviso.
She plays Cherubino in Le nozze di Figaro in Tokyo; the squirrel in Lo scoiattolo in gamba of Rota in Rovigo; Donna Elvira in Don Giovanni in Rome; Countess in Le nozze di Figaro in Fidenza directed by Allemandi; Sagrestana in Jenufa by Janacek at Bunka Kaikan in Tokyo (co-production Komische Oper Berlin), directed by W. Decker; Masha in Pique Dame by Tchaikowsky directed by Ozawa at the Saito Kinen Festival; Laura in Iolanta by Tchaikowsky directed by G.Rozhdestvensky at Suntory Hall; Katerina in A Lady Macbeth in the Mcensk district of Tokyo; Gallo and Ghiandaia in Janacek's The cunning little vixen at the Saito Kinen Festival and Maggio Musicale Fiorentino, conducted by Ozawa, directed by Laurent Pelly (broadcasted by RaiRadio3); Giulietta in Un giorno di regno in Montepulciano directed by R. Böer, soloist in A Midsummer Night's Dream by F. Mendelssohn with the Camerata Strumentale Città di Prato, directed by J. Webb.
She directs and cures the vocal technique of the Pratolirica Choir from his foundation. She has prepared and conducted the choral part of Otello, Cavalleria Rusticana, La Traviata, La Bohème, Nabucco, Carmen and Madama Butterfly, Faurè's Requiem, Vivaldi's Glory, as well as numerous individual pieces of opera and oratorio.
For the Camerata Strumentale Città di Prato, she takes care of the vocal preparation of the Coro Città di Prato (Faurè's Requiem, Beethoven's Choral Fantasy, Vivaldi's Glory, Bernstein's Chichester Psalms, Finzi's Pax in terra).
---
Leonardo Sagliocca – Italy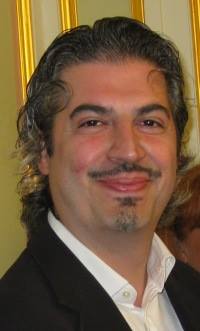 Leonardo Sagliocca is an italian bass-baritone. He was born in Florence. After an audition with the world famous baritone Gino Bechi, he was encouraged by him to begin the Opera singing career and began singing studies. After that, Leonardo Sagliocca continued his formation in the University of Music of Florence, the "Conservatorio Luigi Cherubini" under the scottish soprano Kate Lafferty Gamberucci. He finalized his preparation with two great baritones like Rolando Panerai and Leo Nucci. In 1998, he won the international competition "William Walton – the actor-singer", sponsored by The Prince of Wales, Charles. During this Master Class he was invited for a scholarship at the Royal Academy of Music of London. He performed as soloist in the seasons of Teatro del Maggio Musicale Fiorentino, Festival dei Due Mondi di Spoleto, Sagra Musicale Umbra, Festival Puccini di Torre del Lago, Ravenna Festival, Nuova Cappella di Palazzo, Associazione Musicale Lucchese, Amici della Musica di Firenze, Centro Busoni, Festival Internazionale di San Gimignano, Orchestra da Camera Fiorentina, Orchestra del Teatro Carlo Felice di Genova, Centro Internazionale di Musica Antica di Roma, Tuscia Opera Festival, Orchestra della Toscana, Estate Regina, South Bank Centre, Jeszienny Salon Muszyczny, Musiksommer Loisachtal. He performed with conductors such as Salvatore Accardo, Claudio Scimone, Alberto Veronesi, Lu Jia, James Lockhart, Massimo De Bernart, Jeffrey Tate, Claudio Desderi, Filippo Maria Bressan, Herbert Handt, Elisabetta Maschio, Giuseppe Lanzetta, Federico Maria Sardelli, Giovan Battista Varoli, Carlomoreno Volpini, Marco Severi. He has also performed many recitals with piano players, small vocal groups, small orchestras and big orchestras in cities like Barcelona, Madrid, München, Frankfurt, Köln, Kassel, Sczeczin, Innsbruck, Klagenfurt, Zürich, Lugano and in countries like New Zealand, United States, Taiwan and regularly in Japan (Tokyo, Osaka, Nagoya, Fukuoka, Kagoshima, Kumamoto, Niigata). He cooperated as talent scout, teacher and soloist singer with the "Maggio Fiorentino Formazione", the formation agency of the Opera House in Florence and one of the more historical and important Festivals in Italy, the "Maggio Musicale Fiorentino". He gave regularly masterclasses in Austria, China, Russia, South Korea, Poland, Japan, Taiwan. He recorded for Tactus, Bongiovanni, Kicco Classic, Clavis, Brilliant Classics. He is also invited as member of the Jury in important Festivals in Saint Petersburg, Bratislava, Vienna, Tallinn, Haarlem, Prague, Kaunas, Venice, Sopot, Daugavpils, Jeju, Hong Kong, Turku. In September 2016 he founded a new series of Music Festivals in Florence. The new Organization, named "Florence Choral" (www.florencechoral.com), produce every year five International Festivals for choirs and orchestras, dedicated and related to the most important personalities of the Florentine Renaissance: Leonardo Da Vinci, Michelangelo Buonarroti, Lorenzo De' Medici, Sandro Botticelli and Andrea Del Verrocchio. Leonardo Sagliocca ia also dedicated to choral conducting and, in the future, to Ensemble and Orchestra conducting.