Saunder Choi (Philippines / USA)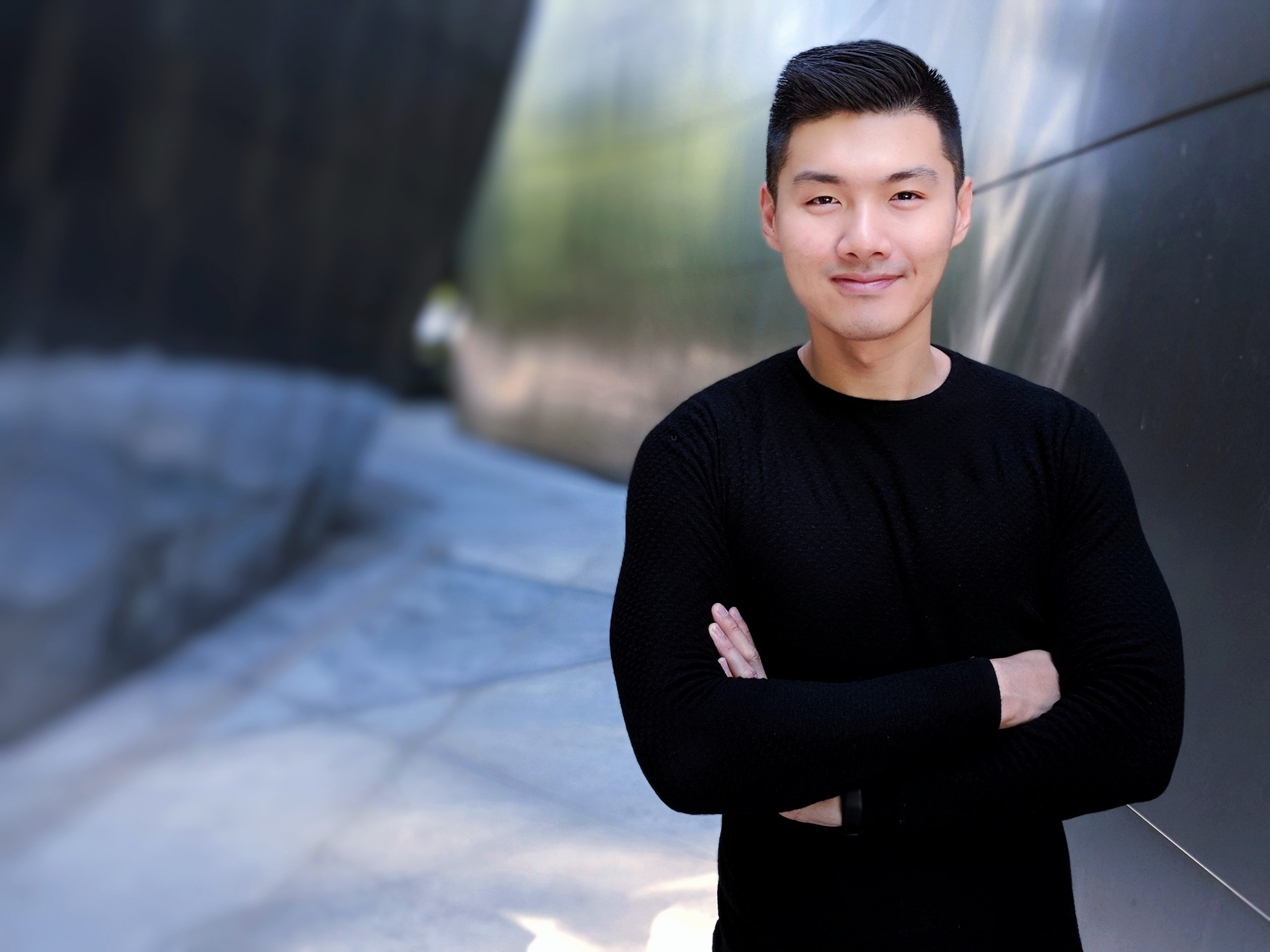 Saunder Choi is a Los Angeles-based Filipino composer and choral artist whose works have been performed internationally by various groups including the Philippine Madrigal Singers, Santa Fe Desert Chorale, Los Angeles Master Chorale, World Youth Choir, Brightwork New Music, People Inside Electronics, and many others. As an arranger and orchestrator, Saunder has written for Tony-Award winner Lea Salonga, Singapore Symphony Orchestra, Orquestra Filarmónica Portuguesa, Gay Men's Chorus of Los Angeles, etc. As a choral artist, he sings with Tonality, the L.A. Choral Lab, Pacific Chorale, HEX Vocal Ensemble, as well as in film scores such as the soundtrack of Disney's The Lion King (2019), Mulan (2020), Turning Red (2022), Nope (2022), etc. Saunder believes in music as advocacy, using the media as a platform for diversity, equity, inclusion, justice. His compositions are focused on narratives and conversations surrounding immigration, racial justice, LGBTQ+ advocacy, and representations of his identity as a Filipino-Chinese. He is currently Director of Music at Unitarian Universalist Community Church of Santa Monica and a teaching artist with the Los Angeles Master Chorale Voices Within and Oratorio Project. His works are published and distributed by MusicSpoke, Earthsongs, MuzikSea and See-A-Dot Music Publishing. www.saunderchoi.com
---
Andrea Portera (Italy)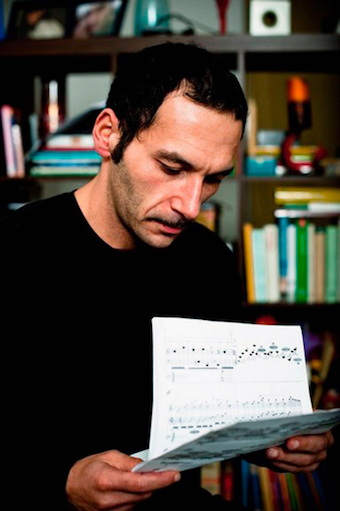 Its catalog of over 140 titles, the Andrea Portera's scores explores the universe of sound through an anthropological perspective, especially in the connections that music generates with the emotion and the human unconscious: a production sui generis, where the creative process is expressed through an identity "intuitive" even before "stylistic." Andrea Portera is responsible for Research & Development PERLART, the To section Lab (Laboratory of Psychology, Emotions & Research – spin-off of the University of Florence in partnership with the Yale Center for Emotional Intelligence) that deals with emotional intelligence, art and creativity. Portera is a promoter of the Cultural Manifesto Emotional Intelligence Renaissance (EIR). His compositions have received acclaim and recognition from prestigious names in the world of music: awarded by Berio, Fedele, Noseda, Rhim, Morricone, Nishimura, Corghi, Bussotti, Solbiati, Halfter, Vacchi, Sciarrino, Abbado, Osokawa, Luis De Pablo etc. Among the many awards he has received include Portera:
– First Prize at the II International Competition "Arturo Duo Vital Award" (Foundation Botin)
– First Prize at the IV International "Stresa Festival Award"
– First Prize in the International "Instruments of Peace"
– First Prize at the IV International "Camillo Togni Award"
– First Prize at the VII International "Evangelisti Award"
– First Prize in the International "Valentino Bucchi Award"
– First Prize at the International "G. Viotti Award "
– First Prize at the III International "Ciani Award "
– International Award "Alexander Moyzes"
– First Prize at the VII International "Carella Award"
– First in the IX ° International "Romulado Marenco Award"
– First Prize at the XXIV ° International "Castelli di Belveglio Award"
– First Prize at the II International "A.Gi.Mus" Varenna
– First Prize at the IV National "Rosolino Toscano Award"
– Second Prize at the International "Toru Takemitsu Award"
– Lutoslawski Award (Poland)
– Lepo Sumera International (Estonia)
– Franz Schubert Und Die Musik Der Moderne (Austria)
– Dutilleux Competition (France)
– TICCS (Thailand International Competition for Saxophone)
– Fondazione Guido d'Arezzo (Italy)
– in 2001 he received from the President of the Italian Republic Carlo Azeglio Ciampi the Silver Medal;
– in 2006 he received by the Department of Cultural Heritage of Brescia the Gold Medal;
– In 2011 he received by the Culture of the city of Prato "Gigliato Silver";
– in 2012 he receives for the second time the Medal of the President Of the Italian Republic, Giorgio Napolitano.
His works have been performed by leading orchestras, in particular: Tokyo Philharmonic, RAI Symphony Orchestra, BBC Philharmonic, Maggio Musicale Fiorentino, Symphonic Orchestra of the Slovak Radio, Estonian National Orchestra, National Orchestra of Greece, Orchestra Regionale Toscana (ORT), SPCO Chamber Orchestra in Minnesota, the "Musical Afternoons "Milan, Vivaldi Orchestra, Chamber Orchestra of Florence etc. and important chamber ensembles, including the Arditti Quartet, Ensemble Daedalus, Stresa Festival Ensemble, MDI Ensemble, Ensemble Laboratorium, New Counterpoint Ensemble, ContempoArte Ensemble, Academy Quartet, Gaudeamus Ensemble, Ensemble "August 2", The Searchers, GAMO, Ned Ensemble, Ascanio Quartet, Quartet Aphrodite, etc. His works were directed by Noseda, Rustioni, Kawka, Iwamura, Gazon, Logiadis, Carrasco, Peleggi, Boccadoro, Montanari, Guttman, etc. The works of Andrea Portera are commissioned by major theaters and festivals, including the 57th Venice Biennale, the Stresa Festival (2009 and 2012), the 62nd International Festival of Santander, the Maggio Musicale Fiorentino Foundation, the 32nd season of ' Orchestra della Toscana, Sounds Reflections, Composium 2007 Tokyo Opera City, Rebus at the Teatro Dal Verme, ITU MIAM-Center for Advanced Studies in music in Istanbul, Antalya Piano Festival, etc. In 2008 the Fiesole School of Music dedicated to the composer event monographic Music and Culture, dedicated, above, to Kurtag, Berio, Sciarrino, Fedele, Vacchi, Bussotti, Andriessen. For the theater he has collaborated with various artists, actors, choreographers, writing music for Stefano Massini, Sandro Lombardo, Michele Placido, Ottavia Piccolo, Milena Vukotic, Maddalena Crippa; with choreographers Marga Nativo and Keith Ferrone has developed, in collaboration with the Adi Da Samraji Foundation, the music for the ballet Not Two Is Peace. Just forty is regularly invited to juries of international competitions (Arturo Duo Vital International, International Carella, Luigi Nono competition, Call For International Scores, Music for Peace for the visit of the Dalai Lama in Italy, Morricone Awards, Florence International Choir Competition etc. ) and as a teacher of master classes in composition (European Academy of the Quartet, Mill Artes, Geneva Conservatory, Univesità of Architecture in Genoa, Italian Academy Youth Orchestra, the Lyon Superior Conservatory etc.). Portera has an intense teaching at the Fiesole School of Music, where he teaches composition at the university course, and promotes the work of many talented young composers, which are followed in the academic world and introduced to professional path, especially through competition composition "Veretti", devised by himself. His works have been published by Suvini Zerboni, RaiTrade, Eurarte, Bucchi Award, Le Monnier, Fondazione Guido d'Arezzo, Hudobne Centrum Slovakia, Botin Foundation. Since 2010 he is an author of the publishing house Sconfinarte. He is also author of the manual Musical Contexts (Mondadori & Le Monnier) for secondary schools. Portera is Composer in Residence of the festival Suoni Riflessi.
---
Ken Steven (Indonesia)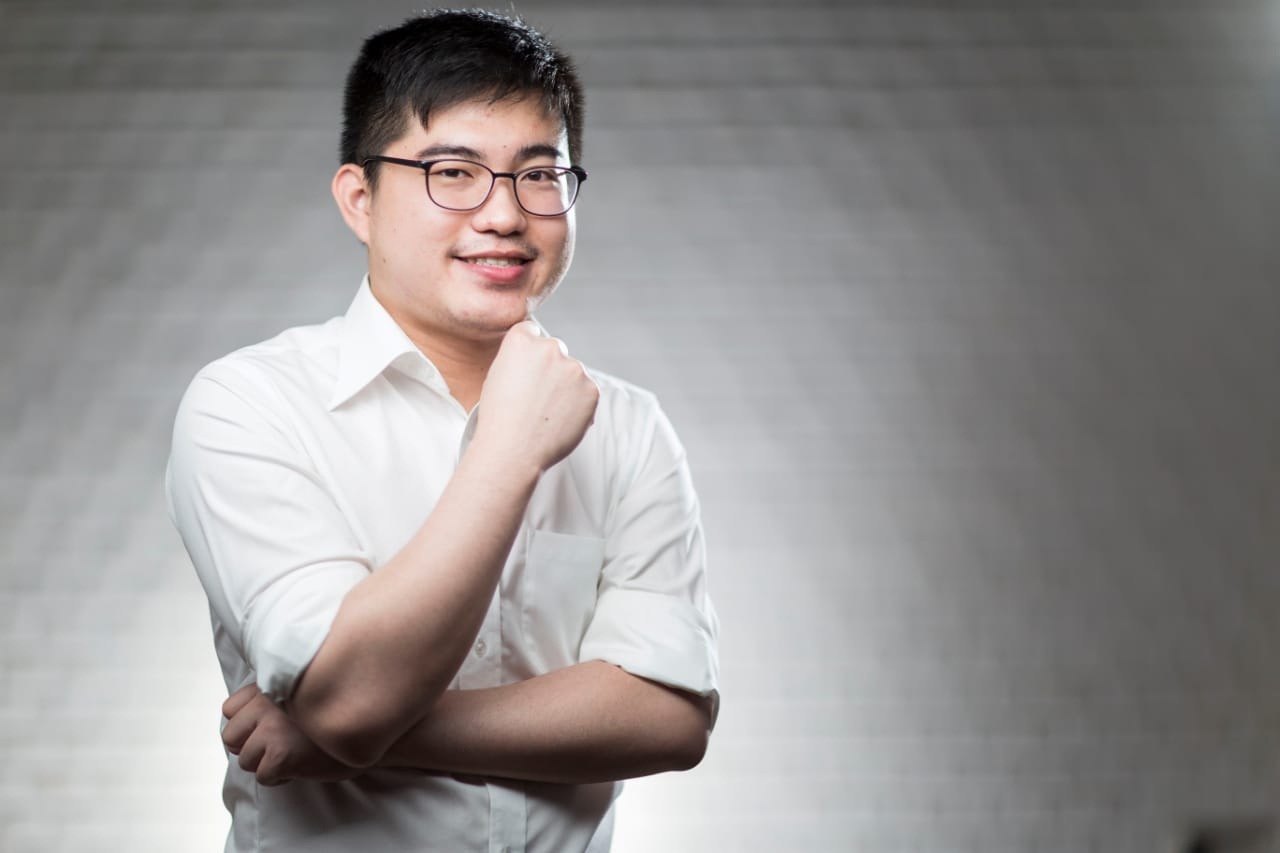 Hailing from Medan, composer Ken Steven (b.1993) is known for his fusion of Indonesian colors and elements with modern techniques and harmonies. He received his undergraduate degree in church music from The Asian Institute for Liturgy and Music, Philippines, and completed his Master of Music degree from California Baptist University, USA.
Since returning to Indonesia, his creative activity and work have made important contributions to the development of choral music in Indonesia. His music is picking up and starting to make an impact on the international choral music scene.
Currently, he served as the Director of Studies at SMK Methodist Charles Wesley Music Vocational School in Medan, North Sumatra, Indonesia. He is also the conductor of Medan Community Male Choir, founded in 2015, and has led the choir to achieve many international awards in choral festivals and competitions.
---
Theodora Pavlovitch (Bulgaria)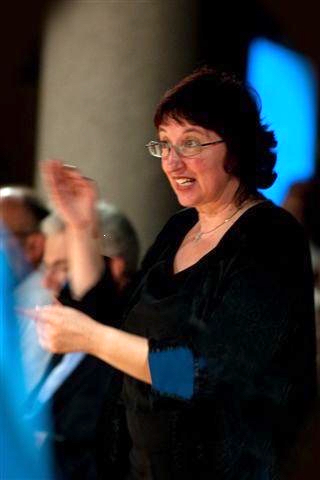 PROF. THEODORA PAVLOVITCH , PhD is Head of Conducting Department at the National Academy of Music – Sofia, Bulgaria. In her artistic life she has worked with the professional Bulgarian National TV-choir and Vassil Arnaudov Sofia Chamber Choir ( under her batton the choir has won prestigious awards at international competitions and has taken part in many high-level international festivals, in TV and radio-programs, concert tours in 25 countries). Since 2005 Theodora Pavlovitch is conductor of the Classic FM Radio Choir. In 2007/2008 she conducted the World Youth Choir, honoured by UNESCO with the title Artist for Peace, recognizing the WYC's success as a platform for intercultural dialogue through music. She has also worked on different projects with the Chamber Choir of Moskow State Conservatory 'P.I. Tchaikovski' , Taipei Philharmonic Chamber Choir and many other choirs from different countries. Prof. Theodora Pavlovitch is frequently invited as a member of Jury-panels at a number of international choral competitions, conductor and a lecturer at prestigious international events in 27 European countries, the USA, Japan , Russia, China, Hong Kong, Taiwan, South Korea, Israel and Argentina. In 2005 she led a Master class for choral conductors in the program of the 7th World Symposium on Choral Music in Kyoto, Japan.
Elected on positions as follows :
Honorary member of the World Choral Council (recently)
Vice President of IFCM (2008-2014);
Chair of the World Youth Choir 's Artistic Committee (2010 – 2014);
Chair of the Music Commission of the European Choral Association Europa Cantat and Vice President of the Association (2003-2006)
Artistic Director of International Festivals in Bulgaria, Italy and others;
Leading positions in different professional musician's unions in Bulgaria.
For her artistic achievements Prof. Theodora Pavlovitch has been awarded Golden Century Star – National Award bestowed by the Minister of Culture of Bulgaria;
Special Award in Recognition of Extraordinary Service to the International Choral Community by IFCM;
Golden Lyre by the Union of Bulgarian Musicians;
" Heart of Sofia" Prize by Sofia Municipality and Ministry of Education and Science;
and several Special Prizes of the Bulgarian Choir's Union and Classic FM Radio.