Chairman of the Jury
Christopher Tin (USA)
California-born, British-educated Christopher Tin is a two-time Grammy-winning composer of concert and media music. Time Magazine calls his music 'rousing' and 'anthemic', while The Guardian calls it 'joyful' and 'an intelligent meeting of melody and theme'. His output is strikingly diverse: ranging from lush symphonic works, to world-music infused choral anthems, to electro-acoustic film and video game scores.
His music has been performed and premiered in many of the world's most prestigious venues: Lincoln Center, Kennedy Center, Hollywood Bowl, the United Nations, and Carnegie Hall, where he had an entire concert devoted to his music. He has also been performed by ensembles diverse as the Royal Philharmonic Orchestra, National Symphony Orchestra, Metropole Orkest, and US Air Force Band.
His song "Baba Yetu", a Swahili setting of The Lord's Prayer, is a modern choral standard, fusing together infectious melody and gospel rhythms with complex modulations and soaring orchestration. It was the winner of the 2011 Grammy Award for Best Instrumental Arrangement Accompanying Vocals, and is one of the all-time best-selling choral octavos for Alfred Publishing, as well as being one of the most frequently performed contemporary choral pieces. Originally written as the theme song for the video game Civilization IV, its place in history was cemented when the Guinness Book of World Records recognized it as the first piece of music written for a video game ever to win a Grammy. It's also one of the only pieces of video game music, or contemporary choral music, to transcend into pop culture. It's been licensed for use by groups ranging from Premier League Football to the Vatican. Two different contestants performed it in the same season of America's Got Talent. It was even a question on the legendary game show Jeopardy!
Tin's self-released albums have also achieved considerable acclaim. His debut album, the multi-lingual song cycle Calling All Dawns, won him a second Grammy in 2011 for Best Classical Crossover Album, and his follow-up release The Drop That Contained the Sea debuted at #1 on Billboard's classical charts, and premiered to a sold-out audience at Carnegie Hall's Stern Auditorium. His third album To Shiver the Sky also debuted at #1, and was funded by a record-breaking Kickstarter campaign that raised $221,415, smashing all previous classical music crowdfunding records. His fourth album, The Lost Birds, is a collaboration with acclaimed British vocal ensemble VOCES8, and will be released September 2022 on Decca Classics.
Tin is signed to an exclusive record deal with Universal under their DeccaGold and Decca Records US labels. His publishing is represented by Concord, and his sheet music is represented by Boosey & Hawkes.
His film work includes songs and additional music for feature films Crazy Rich Asians, Sausage Party, X2: X-Men United, and Hoodwinked Too: Hood vs Evil; and scores for Suddenly Seventeen, Tess, Dante's Inferno and Dead Space: Aftermath. His game work includes his critically acclaimed music for Civilization IV and Civilization VI, PGA Tour 2K21, Old World, Offworld Trading Company and Karateka. He also co-created the startup sound for the original Microsoft Surface computing platform.
Born to immigrant parents from Hong Kong, Tin grew up in northern California, firmly grounded in classical music, but heavily influenced by jazz, musical theatre, and the underground rave scene of '90s San Francisco. He did his undergraduate work at Stanford and Oxford, graduating with honors with a BA in Music and English, and an MA in Interdisciplinary Studies in Humanities. He then received an MMus with Distinction from the Royal College of Music in London, where he graduated at the top of his class and won the Joseph Horovitz Composition Prize. He is the recipient of a Fulbright Scholarship, Sundance Institute Fellowship, and BMI Conducting Fellowship.
Tin is an in-demand collaborator, working with musicians across a wide-range of genres: Lang Lang, Danielle de Niese, Alan Menken, BT, and Danny Elfman, to name a few. He is composer-in-residence with DCINY, and has received commissions by the US Embassy in the United Kingdom, Stratus Chamber Orchestra, Bangor Symphony Orchestra, Orchestra at St. Matthews, and ISCMS Festival. He is Honorary Artistic Director of the United Nations Chamber Music Society, Honorary President of the International Choral Festival Wales, and a patron of El Sistema France. He was also a guest judge on the Welsh singing show Cor Cymru.
He works out of his own custom-built studio in Santa Monica, CA.
---
Saunder Choi (Philippines / USA)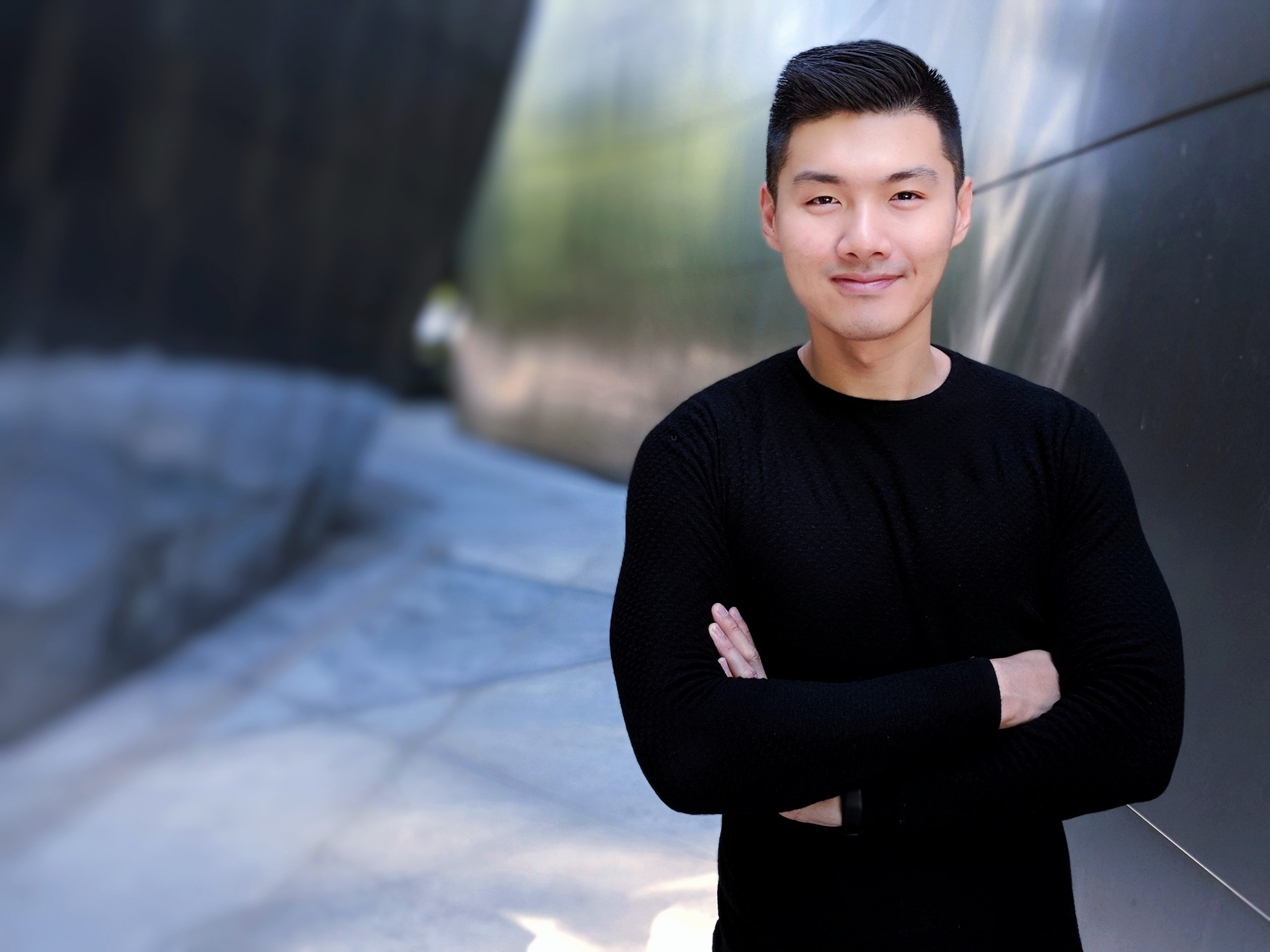 Saunder Choi is a Los Angeles-based Filipino composer and choral artist whose works have been performed internationally by various groups including the Philippine Madrigal Singers, Santa Fe Desert Chorale, Los Angeles Master Chorale, World Youth Choir, Brightwork New Music, People Inside Electronics, and many others. As an arranger and orchestrator, Saunder has written for Tony-Award winner Lea Salonga, Singapore Symphony Orchestra, Orquestra Filarmónica Portuguesa, Gay Men's Chorus of Los Angeles, etc. As a choral artist, he sings with Tonality, the L.A. Choral Lab, Pacific Chorale, HEX Vocal Ensemble, as well as in film scores such as the soundtrack of Disney's The Lion King (2019), Mulan (2020), Turning Red (2022), Nope (2022), etc. Saunder believes in music as advocacy, using the media as a platform for diversity, equity, inclusion, justice. His compositions are focused on narratives and conversations surrounding immigration, racial justice, LGBTQ+ advocacy, and representations of his identity as a Filipino-Chinese. He is currently Director of Music at Unitarian Universalist Community Church of Santa Monica and a teaching artist with the Los Angeles Master Chorale Voices Within and Oratorio Project. His works are published and distributed by MusicSpoke, Earthsongs, MuzikSea and See-A-Dot Music Publishing. 
---
Andrea Portera (Italy)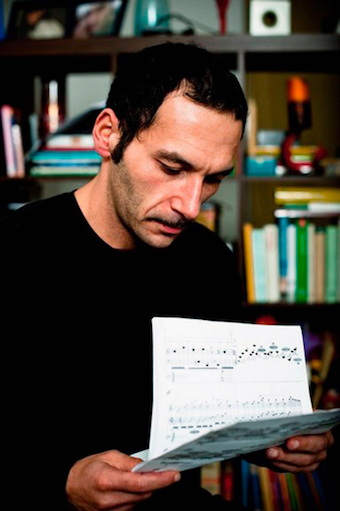 Its catalog of over 140 titles, the Andrea Portera's scores explores the universe of sound through an anthropological perspective, especially in the connections that music generates with the emotion and the human unconscious: a production sui generis, where the creative process is expressed through an identity "intuitive" even before "stylistic." Andrea Portera is responsible for Research & Development PERLART, the To section Lab (Laboratory of Psychology, Emotions & Research – spin-off of the University of Florence in partnership with the Yale Center for Emotional Intelligence) that deals with emotional intelligence, art and creativity. Portera is a promoter of the Cultural Manifesto Emotional Intelligence Renaissance (EIR). His compositions have received acclaim and recognition from prestigious names in the world of music: awarded by Berio, Fedele, Noseda, Rhim, Morricone, Nishimura, Corghi, Bussotti, Solbiati, Halfter, Vacchi, Sciarrino, Abbado, Osokawa, Luis De Pablo etc. Among the many awards he has received include Portera:
– First Prize at the II International Competition "Arturo Duo Vital Award" (Foundation Botin)
– First Prize at the IV International "Stresa Festival Award"
– First Prize in the International "Instruments of Peace"
– First Prize at the IV International "Camillo Togni Award"
– First Prize at the VII International "Evangelisti Award"
– First Prize in the International "Valentino Bucchi Award"
– First Prize at the International "G. Viotti Award "
– First Prize at the III International "Ciani Award "
– International Award "Alexander Moyzes"
– First Prize at the VII International "Carella Award"
– First in the IX ° International "Romulado Marenco Award"
– First Prize at the XXIV ° International "Castelli di Belveglio Award"
– First Prize at the II International "A.Gi.Mus" Varenna
– First Prize at the IV National "Rosolino Toscano Award"
– Second Prize at the International "Toru Takemitsu Award"
– Lutoslawski Award (Poland)
– Lepo Sumera International (Estonia)
– Franz Schubert Und Die Musik Der Moderne (Austria)
– Dutilleux Competition (France)
– TICCS (Thailand International Competition for Saxophone)
– Fondazione Guido d'Arezzo (Italy)
– in 2001 he received from the President of the Italian Republic Carlo Azeglio Ciampi the Silver Medal;
– in 2006 he received by the Department of Cultural Heritage of Brescia the Gold Medal;
– In 2011 he received by the Culture of the city of Prato "Gigliato Silver";
– in 2012 he receives for the second time the Medal of the President Of the Italian Republic, Giorgio Napolitano.
His works have been performed by leading orchestras, in particular: Tokyo Philharmonic, RAI Symphony Orchestra, BBC Philharmonic, Maggio Musicale Fiorentino, Symphonic Orchestra of the Slovak Radio, Estonian National Orchestra, National Orchestra of Greece, Orchestra Regionale Toscana (ORT), SPCO Chamber Orchestra in Minnesota, the "Musical Afternoons "Milan, Vivaldi Orchestra, Chamber Orchestra of Florence etc. and important chamber ensembles, including the Arditti Quartet, Ensemble Daedalus, Stresa Festival Ensemble, MDI Ensemble, Ensemble Laboratorium, New Counterpoint Ensemble, ContempoArte Ensemble, Academy Quartet, Gaudeamus Ensemble, Ensemble "August 2", The Searchers, GAMO, Ned Ensemble, Ascanio Quartet, Quartet Aphrodite, etc. His works were directed by Noseda, Rustioni, Kawka, Iwamura, Gazon, Logiadis, Carrasco, Peleggi, Boccadoro, Montanari, Guttman, etc. The works of Andrea Portera are commissioned by major theaters and festivals, including the 57th Venice Biennale, the Stresa Festival (2009 and 2012), the 62nd International Festival of Santander, the Maggio Musicale Fiorentino Foundation, the 32nd season of ' Orchestra della Toscana, Sounds Reflections, Composium 2007 Tokyo Opera City, Rebus at the Teatro Dal Verme, ITU MIAM-Center for Advanced Studies in music in Istanbul, Antalya Piano Festival, etc. In 2008 the Fiesole School of Music dedicated to the composer event monographic Music and Culture, dedicated, above, to Kurtag, Berio, Sciarrino, Fedele, Vacchi, Bussotti, Andriessen. For the theater he has collaborated with various artists, actors, choreographers, writing music for Stefano Massini, Sandro Lombardo, Michele Placido, Ottavia Piccolo, Milena Vukotic, Maddalena Crippa; with choreographers Marga Nativo and Keith Ferrone has developed, in collaboration with the Adi Da Samraji Foundation, the music for the ballet Not Two Is Peace. Just forty is regularly invited to juries of international competitions (Arturo Duo Vital International, International Carella, Luigi Nono competition, Call For International Scores, Music for Peace for the visit of the Dalai Lama in Italy, Morricone Awards, Florence International Choir Competition etc. ) and as a teacher of master classes in composition (European Academy of the Quartet, Mill Artes, Geneva Conservatory, Univesità of Architecture in Genoa, Italian Academy Youth Orchestra, the Lyon Superior Conservatory etc.). Portera has an intense teaching at the Fiesole School of Music, where he teaches composition at the university course, and promotes the work of many talented young composers, which are followed in the academic world and introduced to professional path, especially through competition composition "Veretti", devised by himself. His works have been published by Suvini Zerboni, RaiTrade, Eurarte, Bucchi Award, Le Monnier, Fondazione Guido d'Arezzo, Hudobne Centrum Slovakia, Botin Foundation. Since 2010 he is an author of the publishing house Sconfinarte. He is also author of the manual Musical Contexts (Mondadori & Le Monnier) for secondary schools. Portera is Composer in Residence of the festival Suoni Riflessi.
---
Ken Steven (Indonesia)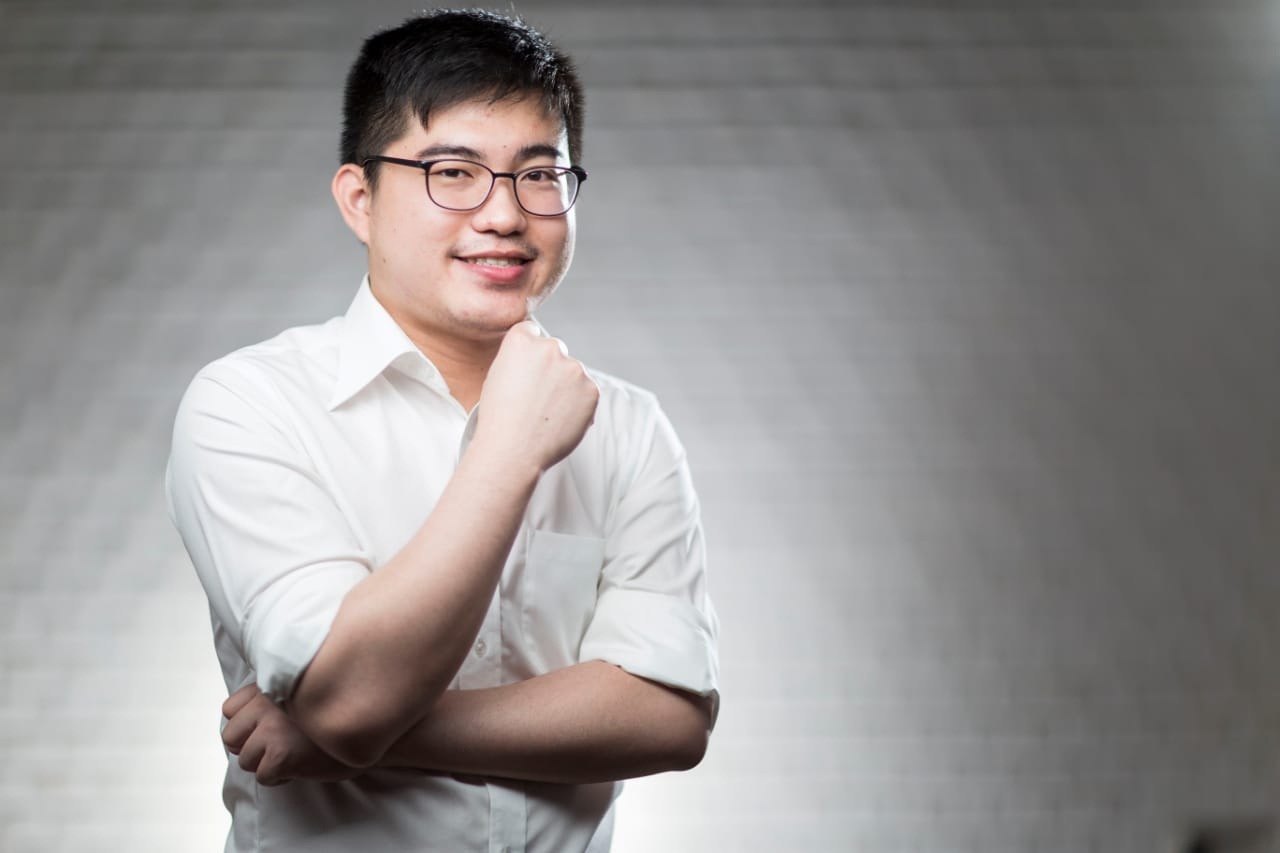 Hailing from Medan, composer Ken Steven (b.1993) is known for his fusion of Indonesian colors and elements with modern techniques and harmonies. He received his undergraduate degree in church music from The Asian Institute for Liturgy and Music, Philippines, and completed his Master of Music degree from California Baptist University, USA.
Since returning to Indonesia, his creative activity and work have made important contributions to the development of choral music in Indonesia. His music is picking up and starting to make an impact on the international choral music scene.
Currently, he served as the Director of Studies at SMK Methodist Charles Wesley Music Vocational School in Medan, North Sumatra, Indonesia. He is also the conductor of Medan Community Male Choir, founded in 2015, and has led the choir to achieve many international awards in choral festivals and competitions.
---
Francesco Traversi (Italy)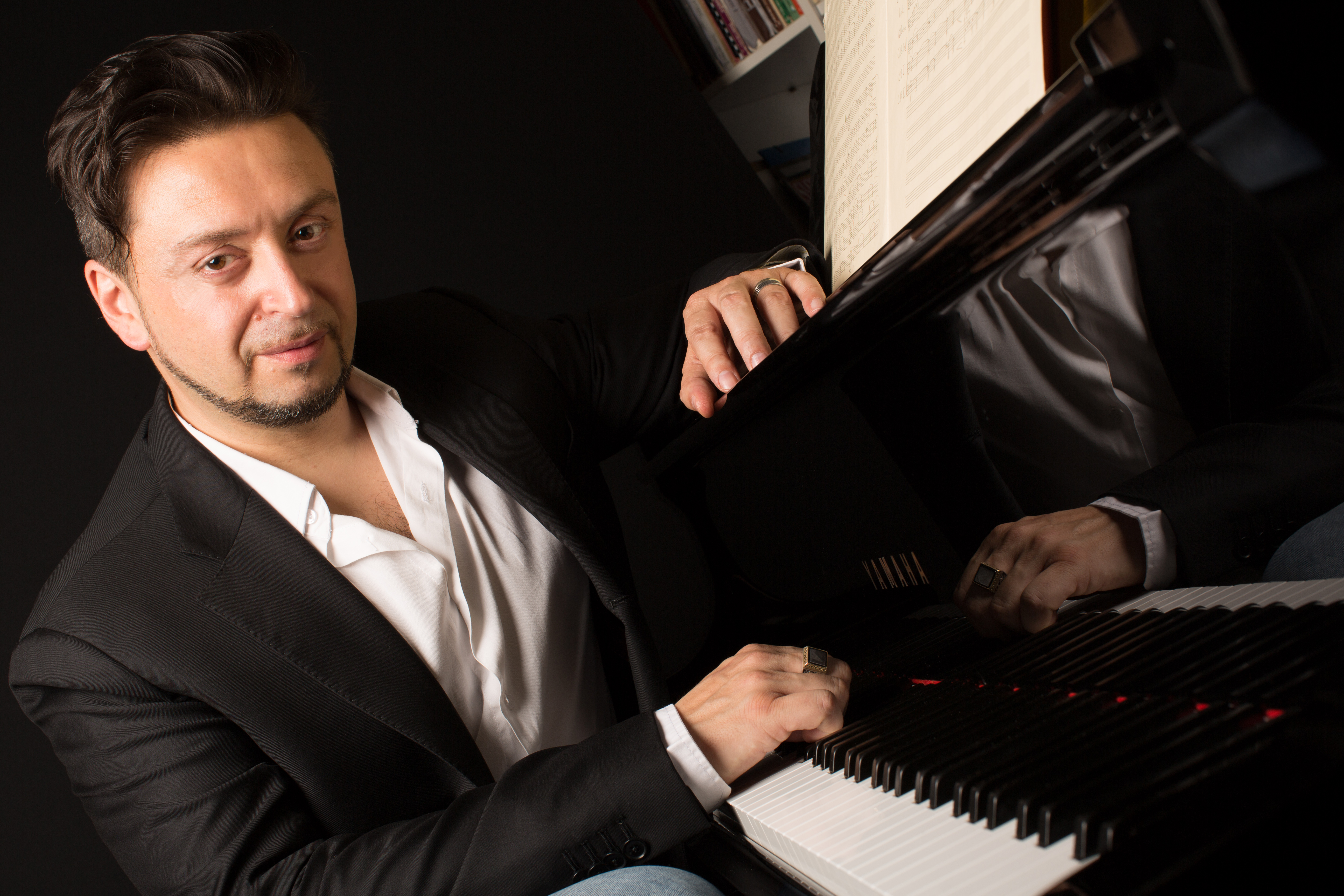 Francesco Traversi (Global Music Awards Winner 2016-Usa) is an italian multi-awards winner composer also based in Los Angeles where he works as arranger and orchestrator. Currently he's nominated "composer in residence" from IBW International Brass Festival of Florence (IT) and guest composer and choir conductor at the Florence Choral International Festival 2018-19. Formed in the world of European avant-garde and tightening immediately a close relationship with the new languages and modern technologies, Traversi composes works that move freely between contemporary idioms and rhythmic and melodic innovations, combining intricacy and technical virtuosity with sound research and experimentation, without forgetting the teaching of composers of the twentieth century. Traversi's major works have been programmed by several orchestras in Europe and also in the United States. His music, available in print also from Wichy Edition, have been released on several CD's. He has won many international awards for orchestral compositions and original soundtracks. Recently, he won the Gold Medal (as best classic composer and best classic composition) at the Global Music Awards 2016 in San Diego after the Bronze Medal (2014, as best movie soundtrack) and he obtained a prestigious nomination for Hollywood Music Awards in Los Angeles. In Italy won the First Prize at the competition Best Soundtrack 2014 for short films and the First Prize at the "Sound in motion" as best soundtrack for animations. He distinguished himself also in several national and international competitions in contemporary music winning prizes and awards such as the Special Prize 2004 at the "Modern International Composition Competition" in Dublin and the second prize at the International Competition of Contemporary Composition "Alice BelColle" 2005, First Prize at the XIII National Competition "The Golden Baton" in Rome, "the Golden Aldobrandesco 2010 " and "Guido d'Arezzo 2012" for his artistic and cultural activities, just to name a few. For the season 2017, he received a prestigious commission from the Opera Theater of Florence for a new Symphonic Fantasy entitled "The Titans" for 10 brass soloists with international fame and symphonic orchestra. In 2016 the Opera of Florence and IBW commissioned him a symphonic poem for the anniversary of the tragic flood of 1966 performed on the bank of the River Arno from an orchestra of over 100 musicians. He obtained a commission from the prestigious Stanford University in San Francisco for a new symphonic poem performed at the Bing Concert Hall during the music season 2013-14. In 2013, he moved in Usa where he's worked as score assistant and orchestrator for leading film composer "Golden Globe Nominee" Christopher Young in his Studios in Los Angeles. This collaboration is still active. In 2009, the Ministry of Culture, Legambiente and the ICOM commissioned him a symphonic work performed at the closing of the L'Aquila G8 Summit in the presence of many personalities from the world of international politics and culture. In 2008, his mass for soloists, choir and orchestra received a special praise from Pope Benedetto XVI. From 2005 to 2007 he held the position of Artistic Director of the "BolsenArte Festival" and since 2006 the Principal Music Director of the "Ladies Italian Chamber Orchestra" (L.I.C.O). He was appointed "composer in residence" from 2003 to 2010 of the "International Festival of Santa Fiora" who commissioned him new works for various ensembles. In 2001 he made his debut in the Opera during the 65th Maggio Musicale Fiorentino with a committee of the Municipal Theatre of Florence, in collaboration with the "L. Cherubini" Conservatory of Music and the "FineArts Academy". Since 1999 he has regularly worked both as a Conductor and as a Composer with several international orchestras and choirs like the Orchestra and Chorus of "L. Cherubini" Florence Music Conservatory, the "Italian Chamber Orchestra", the "Modern Ensemble", the "Kammerconcert", the "Arcadia Wind Orchestra", the "Rome Philharmonic Orchestra", the "Grosseto Symphony Orchestra", the "Tartini Symphony Orchestra ", the "Italian Wind Orchestra", the Roman Choral Institution, the "Lviv Symphony Orchestra", the "Bratislava Philharmonic Orchestra and Choir", the "Ladies Italian Chamber Orchestra", the "Stanford Wind Ensemble" and the "Premium London Symphony", just to name a few. He studied the piano in Siena and then in Florence where he majored also in Composition and Conduction at the "L. Cherubini" Conservatory of Music. In the meantime, through specific professional seminars and concert-lessons, he came in contact with musicians of the calibre of Stockausen, Xenakis e Berio, who influenced the development of his own personal style of composition. He improved his skills in many other important international music academies and further pertinent studies were: Jazz music in master courses held in Perugia by Berklee College of Music of Boston (R.Santisi, L. Monroe, G.Tommaso), Music for Movies in the courses organized by the Accademia Chigiana of Siena under the guidance of Ennio Morricone and Nicola Piovani (Academy Award Winners), Choir Conduction under Prof. Morelli and Informatic and Elettronic Music under Prof. Marco Stroppa, Orchestra Conduction under Prof Trasimeni (Seoul Philharmonic Orchestra-Korea) Prof J. Perez Gomez (Music University of New Mexico – USA). In his career he composed works especially for chamber music, symphonic music, sacred music, wind orchestra, pieces for solo instruments, string quartets, pieces for large orchestra, symphonic poems, operas, scenic paintings for voices and orchestra, pieces for chorus and young performers, arrangements, transcriptions, instrumentation for wind ensemble, but also music for images, new age, pop, rock and experimental for over 150 titles. He started also his "film music scoring" career in 1998-99 with soundtrack of the documentary movie series entitled "The ways of art" produced by Cosmofilm ltd for the national italian television (RAI). Then he worked in some short films, commercials, documentaries, theater multimedia performances both as a composer of original music, additional music and as an orchestrator and arranger. In 2011 he composed the music for the short movies "Exodus", "The Light over the stone" and in 2012 signed the entire soundtrack of the film "L.over.S" (Love over Sickness). After this, he became part of the staff of Ilsley Music inc in Los Angeles (USA) where he worked on soundtracks of various major movie (GODS BEHAVING BADLY with Sharon Stone, Alicia Silverstone, Christopher Walken, John Turturro, Edie Falco, Oliver Platt – MADEA AT CHRISTMAS with Tyler Perry – SINGLE MOMS CLUB with Nia Long, Wendi McLendon-Covey, Zulay Henao, Cocoa Brown, Amy Smart). Currently works as a music supervisor for the Italian television station NTI. He is often engaged as orchestra and choir conductor. www.francescotraversi.it/