The Academic Choir of The
Silesian University of Technology – Gliwice – Poland
Conductor Tomasz Giedwiłło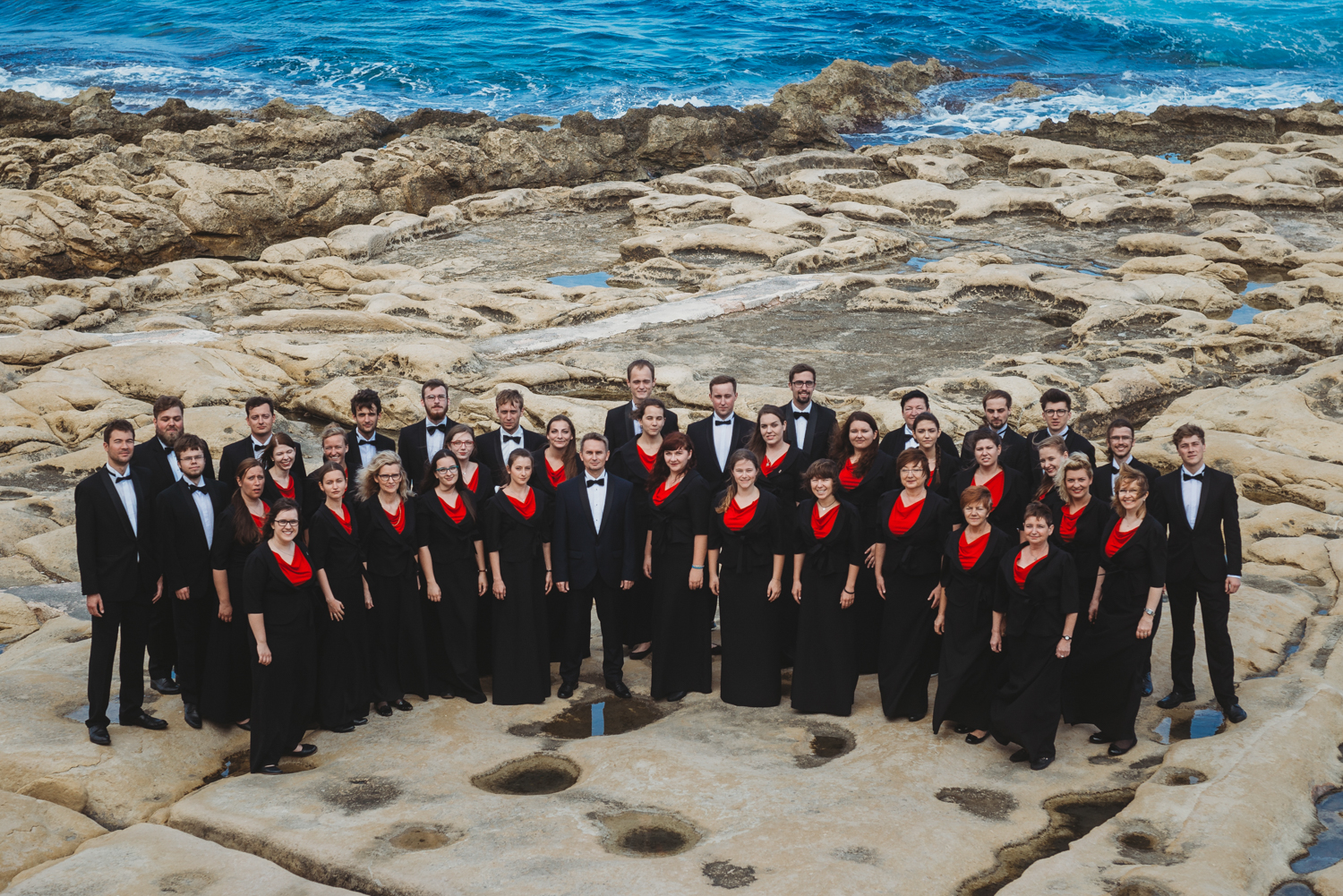 The Academic Choir of the Silesian University of Technology in Gliwice was established in 1945 by former employees and students of Lviv Technical University who used to sing in Lvov Technical Choir. Throughout last 20 years it performed concerts on 5 continents: Europe, Asia, North America, South America and Africa. Having participated in many festivals and competitions, the Choir had a great opportunity to present and promote Polish culture, sometimes at the invitation of Polish diplomatic mission (New York, Washington – 2001; Montevideo, Buenos Aires – 2006; Skopje, Tirana, Belgrad – 2009). The most significant prizes in recent choir history are: two Honorary Diplomas of Excellence in the 23rd Malta International Choir Festival (Malta '17); First Prize in academic choirs category and special prize for the best interpretation of sacral piece in the 13th International Choir Festival "Gaude Cantem" in Bielsko-Biała (Poland '17); second place in men's and women's choirs category in the 37th International May Choir Competition Prof. Georgi Dimitrov in Varna (Bulgaria '16); Golden Diploma and special prize for the best interpretation of contemporary piece in the 1st International Choir Competition in Cieszyn (Poland '15); Golden Diploma in 3 categories in "Canco Mediterrania" in Lloret de Mar (Spain'14). In November 2018 the Choir performed in the Royal Albert Hall in London during the concert for the 100th anniversary of Poland regaining its independence. The repertoire of the Academic Choir of the Silesian University of Technology is really wide and consists of a capella music (secular and sacral) and vocal-instrumental pieces. Since 2006, the conductor of the choir has been Tomasz Giedwiłło.
---
Ansambl JANE – Velika Gorica – Croatia
Conductor Ana Jaklinović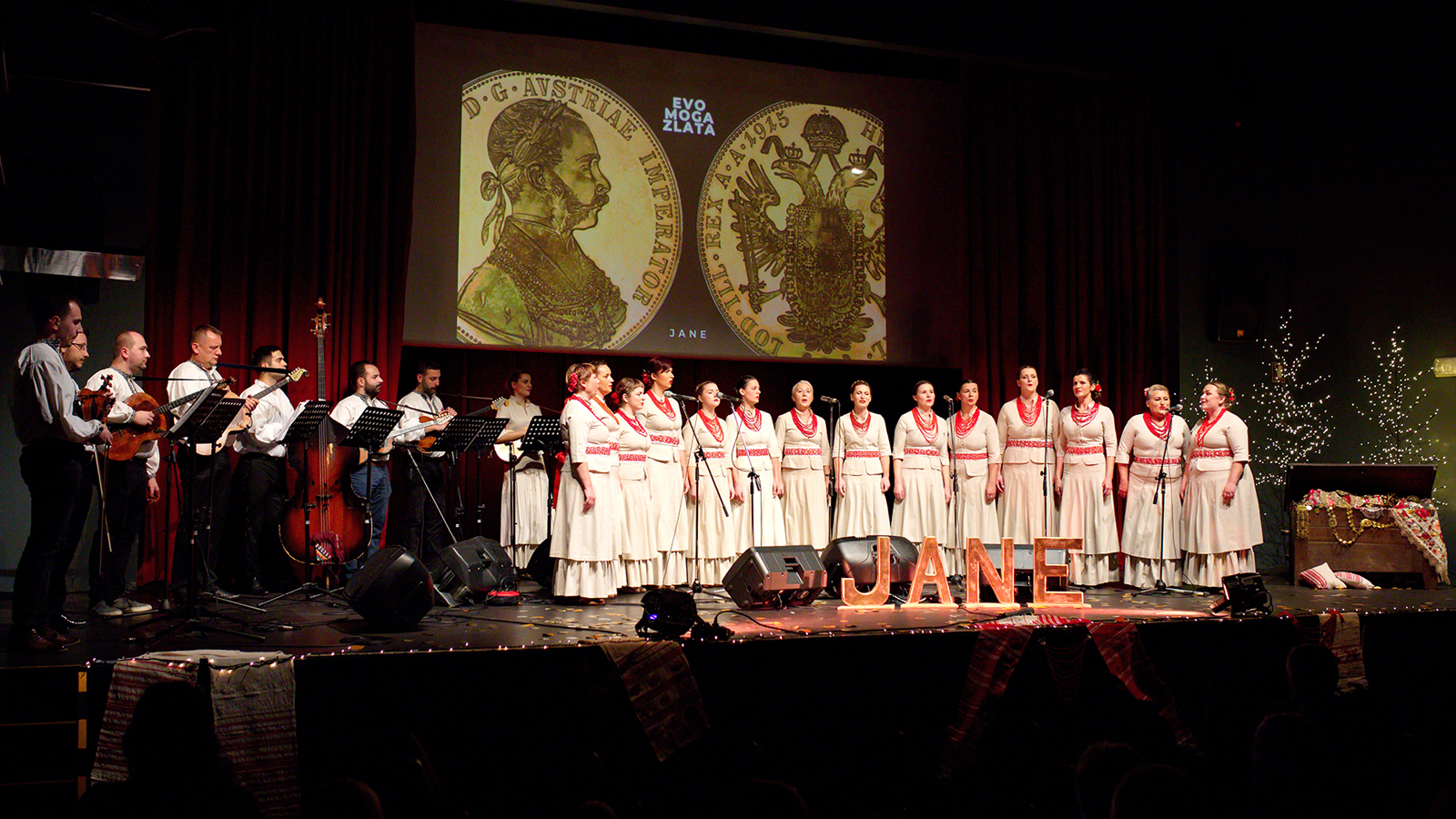 JANE ENSEMBLE was founded in 2004 in Velika Gorica, a town near Zagreb, the capital of Croatia. The group has 25 members, including tamburitza players who accompany the singers on traditional Croatian instruments. Most of the members are female singers who have been active for many years in several amateur folklore ensembles of the Turopolje region (area around the city of Velika Gorica with a rich folklore tradition), while several girls gained their singing experience in various choirs from Zagreb County.
Songs in their repertoire encompass entire Croatia, and their interpretation emphasizes the great variety and wealth of traditional music expression of their homeland. They show great love and enthusiasm for Croatian cultural heritage and aim to protect traditional folk and church songs from oblivion. The group also performs more recent songs, written by the most eminent music composers of Croatia. JANE proudly present Croatian customs all around the world. Their quality has been recognized by various traditional music specialists and earned JANE remarkable achievements, honors and awards in international and national competitions. The group is also led by Alina Haraminčić, the group's president, Mery Barišić, as secretary, and all organizational needs, as well as group manager, handled by Danijel Skrbin. Conductor of the JANE Ensemble is Ana Jaklinović. The overall impression about the vocal-instrumental ensemble JANE is that their music and appearance make them a distinctive and unique ensemble that, guided by the love they feel for their homeland, are trying to promote all its beauties, both in the country and to the rest of the world.
• 2006. Llangollen (Wales) – Llangollen International Musical Eisteddfod festival – SILVER MEDAL
• 2007. Barcelona (Spain) – Folksong Choir Festival 'Europe And Its Songs' – SILVER MEDAL
• 2008. Graz (Austria) – 5th World Choir Games – GOLD PLAQUE and SILVER MEDAL
• 2008. Ohrid (Macedonia) – Ohrid Choir Festival 2008 – GOLD MEDAL /Winner of the category/ and SILVER MEDAL /Grand prix/
• 2009. Prague (Czech Republic) – 23. Praga Cantat – 2 GOLD MEDALS
• 2010. Shaoxing (China) – 6th World Choir Games – SILVER MEDAL
• 2010. Zagreb (Croatia) – 10th Choir Competition – GOLD MEDAL /Winner of the category/
• 2012. Cincinnati (USA) – 7th World Choir Games – SILVER MEDAL
• 2013. Bratislava (Slovakia) – Slovakia folk 2013 – GOLD MEDAL /A cappella category/ and GOLD MEDAL /Category with instrumental accompaniment/
• 2014. Riga (Latvia) – 8th World Choir Games – GOLD MEDAL
• 2015. Istanbul (Turkey) – 5th International Istanbul Chorus Festival And Competition – BRONZE MEDAL
• 2016. Grado (Italy) – 8th International Choirfestival 'Isola Del Sole' – GOLD MEDAL
• 2017. Colombo (Sri Lanka) – 4th Asia Pacific Choir Games – GOLD MEDAL
• 2018. Tshwane (South Africa) – 10th World Choir Games – GOLD MEDAL
• 2019. Batumi (Georgia) – International Folklore Festival Caucasus 2019 – GOLD PLAQUE
---
Coro de la Universidad CEU San Pablo – Madrid – Spain
Conductor José María Álvarez Muñoz

Universidad CEU San Pablo Choir was born as an artistic, cultural and humane training activity. It is made up of CEU students and alumni, as well as parents, teachers and friends of the institution. Since 2002, it is conducted by Master Mr. José María Álvarez Muñoz. His repertoire includes work from Spanish and European Renaissance to popular and folkloric pieces of different cultures, specially the Hispanic culture. Nowadays the choir has four singing teachers which also serve as vocal technique coaches and managers of the four different voice groups (soprano, alto, tenor and bass). Some of the choir's most important commitments and tours were the seven Christmas concerts in the main Hall in Museo Nacional del Prado, Madrid (2003, 2004 and 2009); the recording of an international Christmas repertoire CD 'Noeyt de Salut' (2004); the participation in the International University Choirs Event in Salerno, Italy (2009) and in Kassel, Germany (2006); its international tours around Ecuador (Guayaquil, Otalavo and Quito) in 2008; Argentina (Buenos Aires, Concordia, Mendoza and Iguazú) in 2010; Poland (Cracow Cervantes Institute) in 2013; United Kingdom (London) in 2015, and Germany (Stuttgart and Ettlingen) in 2019. In its track records stand out its first place in Villa Rosa Contest in 2008 and 2010; second place in Colmenar de Oreja Christmas caroling Contest in 2009; third place in Villa de Rojales National Lullaby and Christmas caroling Contest in 2008; second place in Comunidad de Madrid Coral Contest in 2008. In addition, the choir has carried out many concerts around the Spanish territory: Plasencia, Granada, Córdoba, Valencia, San Sebastián, Palencia, Oviedo, Segovia… performing in stages such as the Cervantes Institute, Casa América, La Almudena Cathedral, Royal Monastery of Yuste, Red de Paradores Nacionales (Spanish National Inn Network), Calderón Theatre… Since 2009, it performs annually great symphonic-choral work of the universal repertoire such as Oratorio Messiah, by G.F. Haendel; Oratorio Paulus, by F. Mendelssohn; Nimm, was dein ist, und gehe hin (BWV 144), J.S. Bach; Christmas Oratorio, parts I, II, III and V (BWV 248), J.S. Bach; Dixit Dominus (HWV 232), G.F. Haendel; 'Ode to Joy' (European Anthem), of the Ninth Symphony by L. V. Beethoven; Gloria, by A. Vivaldi; Requiem, by W. A. Mozart (revision de R. Levin); Magnificat, by J. S. Bach; Magnificat, by J. Rutter; The Creation, by J. Haydn; Zadok the Priest, by G. F. Haendel.
---
Southwestern Chamber Choir – Weatherford – Oklahoma – USA
Conductor Daniel Farris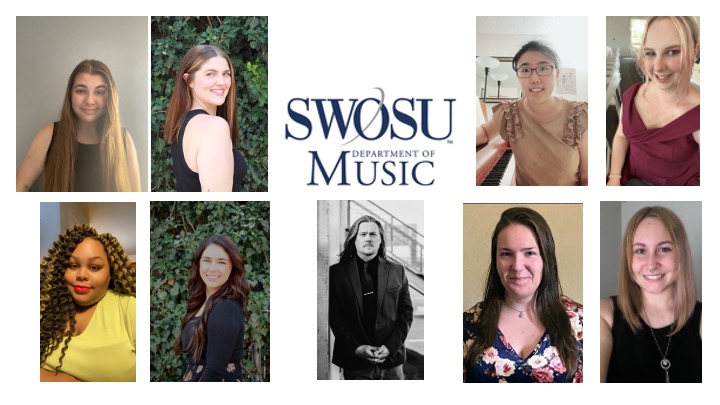 The Southwestern Chamber Choir is a university auditioned ensemble active in singing varied styles of music in the state of Oklahoma and on interstate tours. Voicing varies from year to year, this past year's and the coming year's voicings being a treble ensemble. The Southwestern Chamber Choir comprises itself of music therapy, education, and performance majors from Southwestern Oklahoma State University's Department of Music programs. This choir has performed at the Oklahoma Music Educators Association conference as an honor choir and in various concert and community events throughout Oklahoma and Texas. For fourteen years, Dr. Daniel Farris has been its conductor and coach.