A Croche Choeur – Pechbonnieu, France
30 y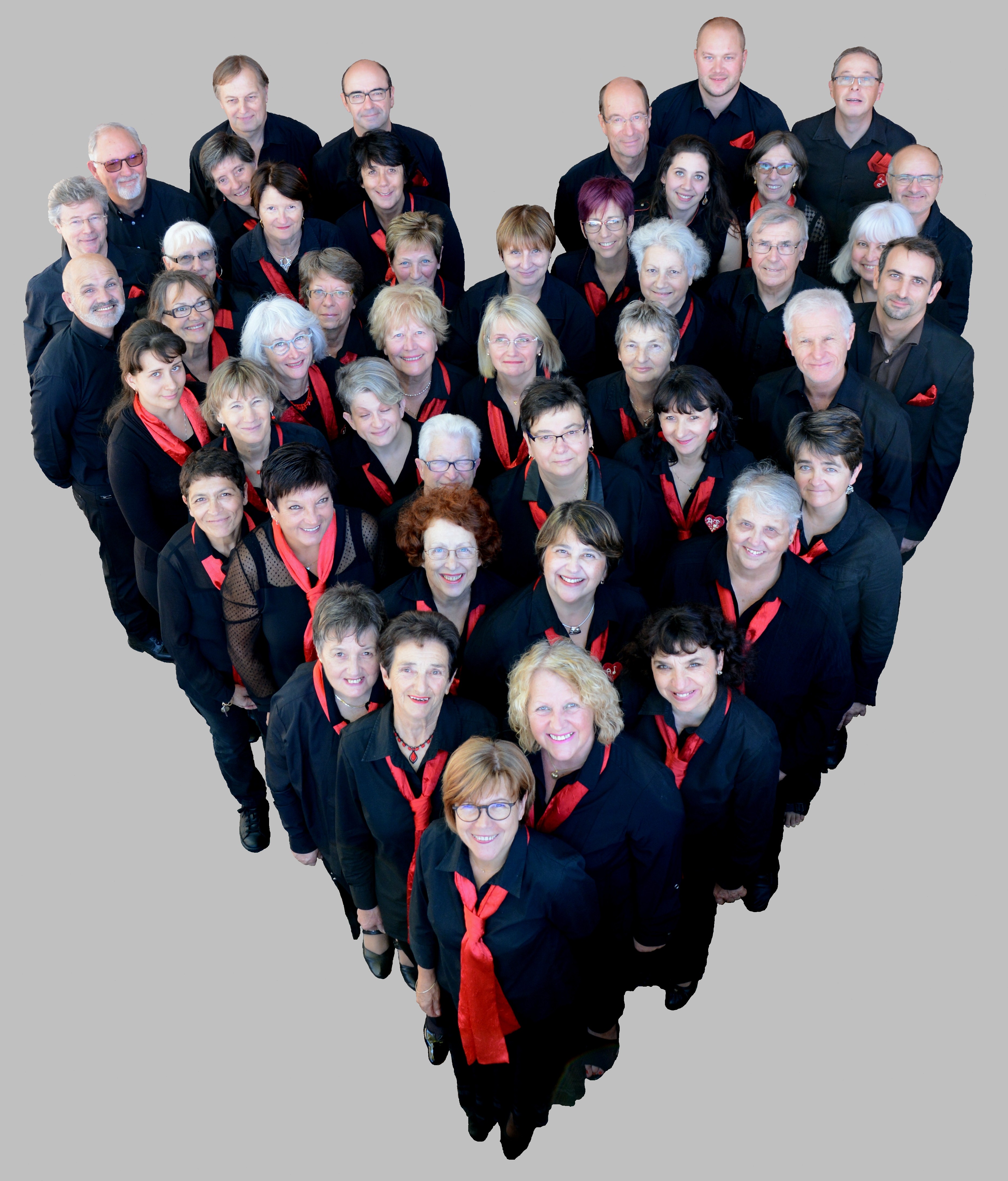 ears after the creation of the Vocal Ensemble A CROCHE CHOEUR, 50 singers join their voices under the artistic direction of their choirmaster, Dr. Martin FEUILLERAC. Cultural exchanges, rehearsals, and travels punctuate the seasons of our musical ensemble, whose principle is to make quality with all types of music and for whom work, conviviality and pleasure of singing together are always at the rendezvous! Beyond the classics of the repertoire, A Croche Choeur strives to highlight authors and tunes of all times and all origins. Always amateurs, always passionate, we offer to our public many productions, a capella or with piano, traveling through the musical styles, the countries and the eras. A Croche Choeur performs regularly on Southwest of France but does not hesitate to cross borders to build musical, cultural and friendly exchanges with European choirs (Porto, Venice, Turin, Rome, Moscow, Prague,Vienna, Brussels). The Vocal Ensemble has won awards in national and international competitions (National Concourse of the"Confédération Musicale de France": 1st price in "Superior 2nd and 1st section" categories, III International Choir Festival and Competition "Canco Mediterrania" of Lloret de Mar : bronze diploma in both sacred and folk music). In parallel with this musical adventure, our choir is a large family that lives, grows, loves to madness, laughs loudly but cries too. To sing for us is to meet the other, to vibrate together and reject the cacophony of our crazy world.
---
Choeur Sammartini – Bruxelles, Belgium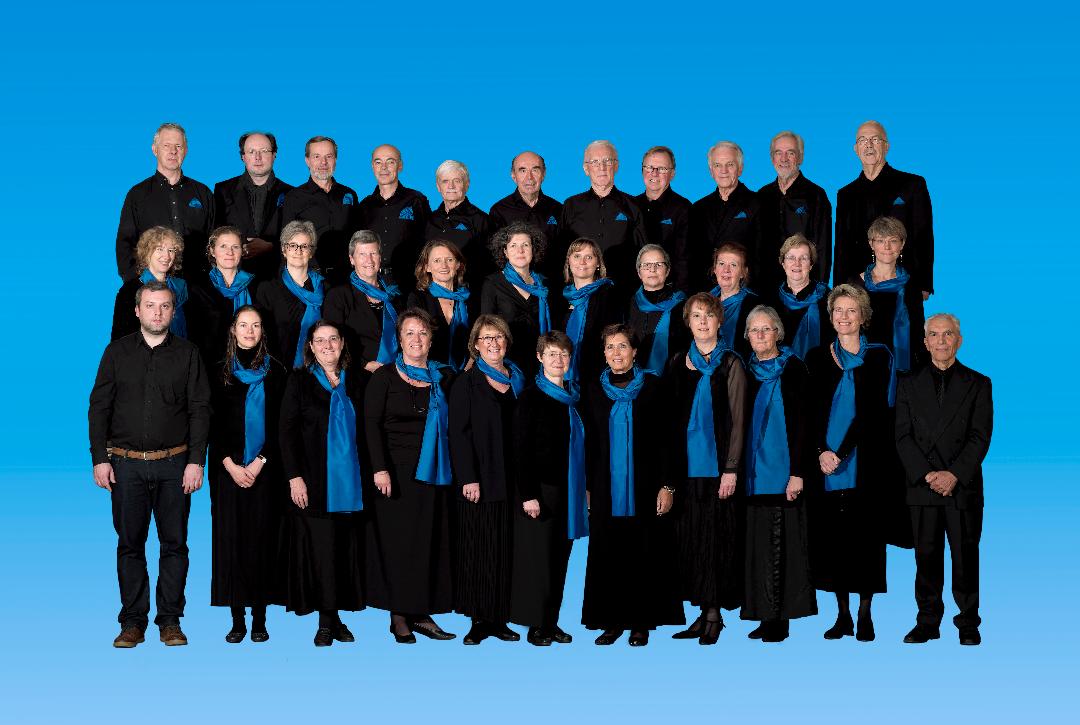 The Choeur Sammartini (formerly Choirs of the Academy), made up of about thirty members, was formed in 1984 by the Woluwe-Saint-Pierre Academy of Music. Most of the repertoire is composed of vocal-instrumental works and the concerts given in Belgium, Bulgaria, France, Italy and Romania were performed in the company of the Sammartini Consort or with foreign orchestras such as the Bucharest Philharmonic, the Philharmonic Orchestra of Rousse (Bulgaria), the Brasov Philharmonic Orchestra (Romania), the Symphony Orchestra and the Constanta Lyrical Orchestra (Romania). The repertoire revolves around the great names of the XVII-XIX centuries. The discography of the ensemble includes several CD's, made during public concerts: Monteverdi (Magnificat a 8 Voci), Bach (Magnificat), Handel (Dixit Dominus), Sammartini (Magnificat), Haydn (The Creation), Charpentier (Te Deum), Fiocco (solemn Mass), J. de Sousa Carvalho (Te Deum for 2 choruses, solos and orchestra), C.Ph.Em.Bach (Magnificat), Puccini (Messa di Gloria), Brahms (Liebeslieder op 52), Marian Mitea (Stabat Mater, Requiem).
---
Kyiv Chamber Girls Choir M.Lysenko – Kiev, Ukraine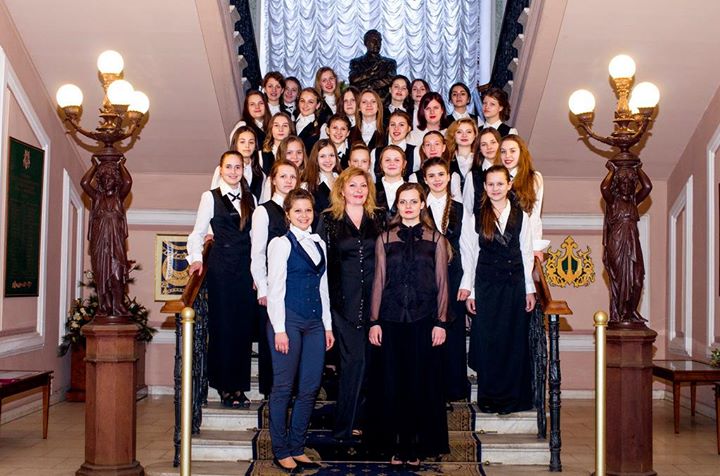 The Chamber Girls Choir of Kiev Special Music School for gifted children named after M.Lysenko represent a choir of girls aged from 9 to 17 years old, who get a profession of a choral conductor. The choir performs Ukrainian and foreign spiritual music, arrangements of folk and ritual songs, classical and modern acapella music. The history of the choir began in the 50th-years of the last century with the formation of choral music department in the school. Throughout almost 70 years period of existence, in the choir has been developed an unique system of teaching methods. Whereas this choir is not only excellent concert team, but also a students choir, its specificity consist in the connection of theoretical and vokaltechnical work , pure acapella singing for advanced eartraining during each repetition with performing activity on the biggest stages of Ukraine and whole Europe. This everything gives opportunity to bring up the high-skilled professionals, who, with their creative careers, develop the modern choral music and lead it to the new heights. Since 2008 the choir is leaded by Yulia Puchko-Kolesnik, the docent of Tchaikovsky National Music Academy of Ukraine, the laureate and juror of many international choral competitions. Her leadership abilities and high professionalism brought the team to the new level of masterly performance and presented it to the European public. Under the guidance of Julia Puchko-Kolesnik the choir took part in many choral festivals and became laureate of many choral competitions all over Europe. The choir gave also a lot of benefits-concerts in support of Ukrainian army and performed several times in military hospitals. One of the most important events of the choir's life became benefits-concert in the UNESCO Headquarters, that was performed on the 26 June 2015. In July 2016 the choir has performed the Holy Mass at the St.Peter Cathedral in Rome. This event has forever remained as one of the most touching and memorable events ever.
---
MA-MU Choir – Tallinn, Estonia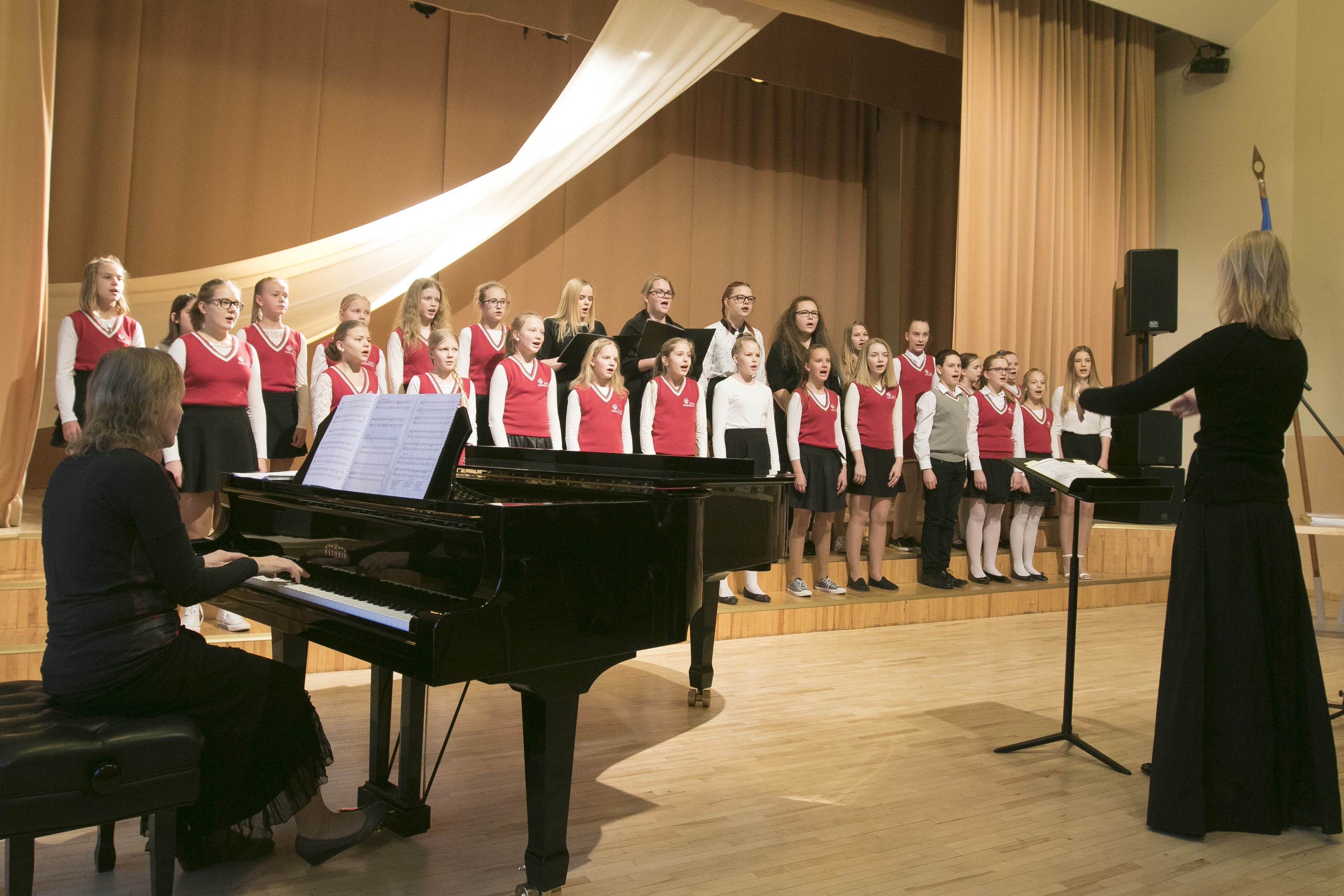 The MA-MU Toddler and Children Choir started at year 2011. MA-MU stands for Mathematics and Music. In choir participates 96 girls from Tabasalu high school special joint science classes. Music teacher and conductor is Piret Puusta. In Tabasalu MA-MU children choir sings 32 girls at age 12-14 years. Besides choral singing, all girls are learning blockbuster. Choir main mission is to popularize and sustain Estonian cultural heritage, cultivating art and aesthetic, and study historical values. Tabasalu MA-MU choir has participated successfully in several musical projects:
– Estonian Youth Song and Dance Celebration from 2011, 2014, 2017 (first category)
– 6th International festival of choirs and orchestras in Venice and Jesolo (Italy) 2015 golden diploma;
– International contest "SEA, SUN, FESTIVAL" in Lloret de Mar on the Costa Barcelona (Spain) 2016 golden diploma
– The international festival "Mediterranean Legends" (Spain) 2017 – golden diploma
---
Orchestre Vocal – Antony, France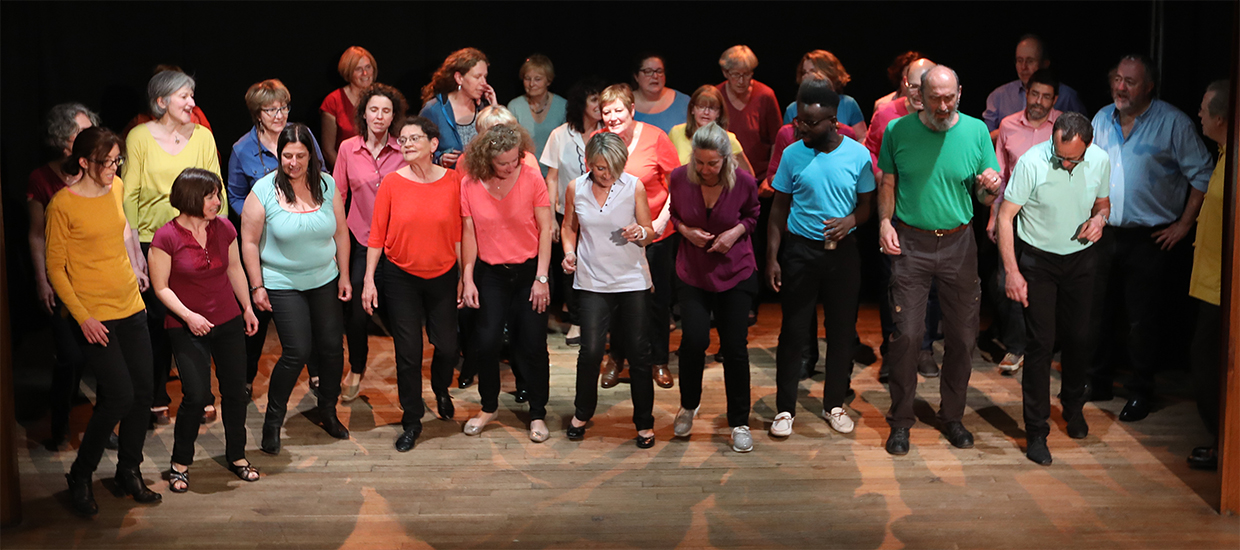 Orchestre Vocal, a mixed a cappella choir, was created in 1998 by Effix Huvet who writes the group's musical arrangements. Its repertoire includes French, international and original songs, as well as gospels. Since 2003 the musical director has been Irene Doria, singer, saxophonist and choirmaster for several musical groups around Paris. "For as long as I can remember, I have always felt music as an ensemble of streams which cross, intermingle, sometimes collide but in the end harmonise. I dreamt of a group in which each single voice, while following its own course, would have as its sole desire to swell the flood of the others". This text, written by Effix Huvet, appears on the Bb-sky's Orbis, Orbis CD leaflet. It reflects the spirit developed in the various groups that sing his arrangements whose poly-rhythmical side requests group cohesion. This implies that all members listen and pay attention to one another, thus abolishing any idea of hierarchy between then. All parts of the choir have the same importance and during the concerts the "leader" sings along with and within the group. Orchestre Vocal is a group of music lovers open to all, no matter what their level is. It includes some 50 members. It took part in several choir festivals and gatherings both in France and Europe.
---
Perbanas Institute Choir – Jakarta, Indonesia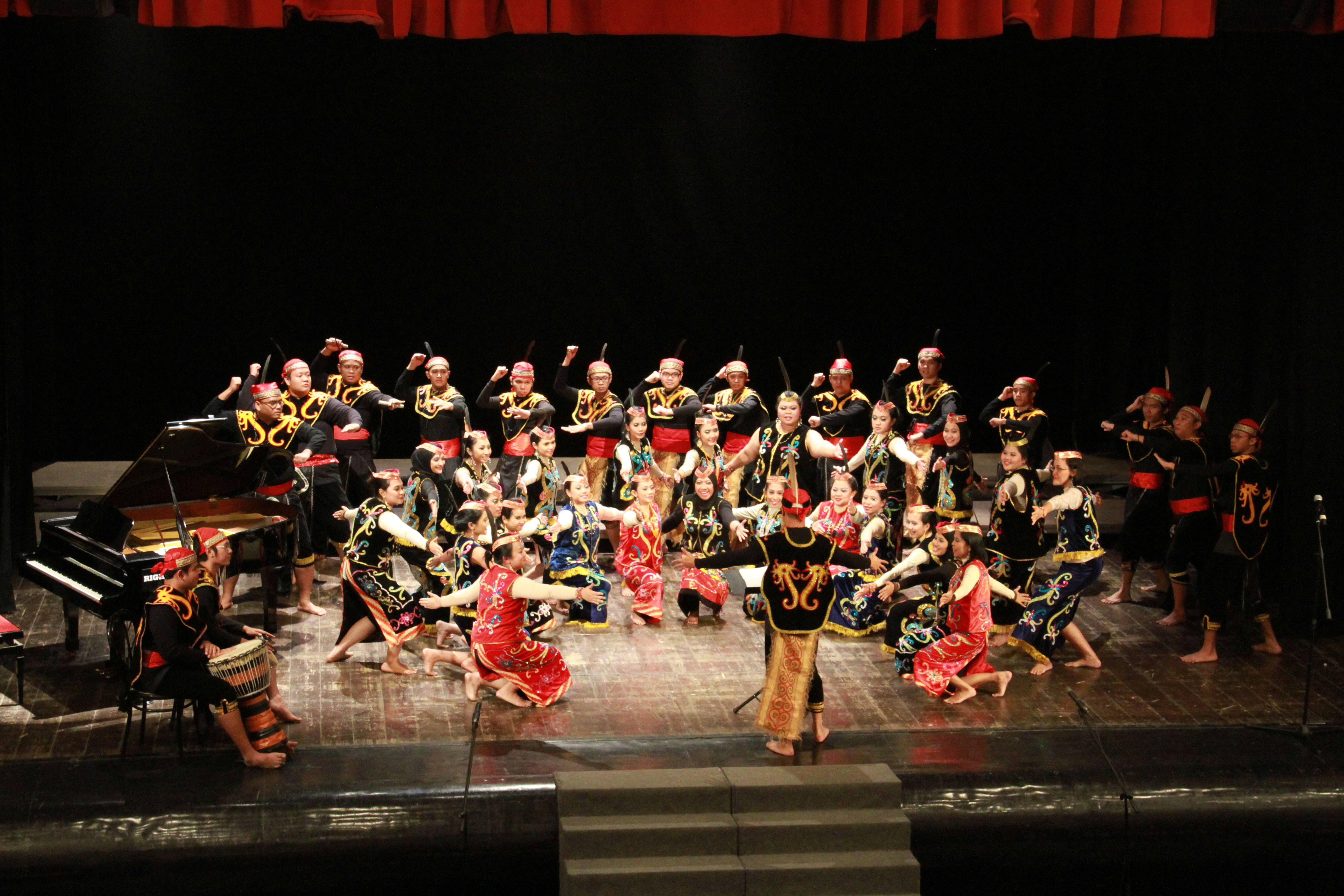 Perbanas Institute Choir (PIC), since 2007, has contributed to participate in promoting Indonesian culture through its participation in several music festivals and international choir competitions. Many achievements and awards have been achieved by PIC during the international competitions. This is one proof of PIC's success in enhancing the nation's culture as well as towards a vision as a world-class choir. Under the care of Agustinus Bambang Jusana (Conductor), Perbanas Institute Choir has some achievements to be proud of as a nation's achievement in promoting Indonesian culture in the eyes of the world. Some of the achievements and awards PIC has achieved including:
2007: 3rd place for folksong (folksong) at "25th Internacional de Musica de Cantonigros" event, Cantonigros, Spain
2009: 1st winner of the folksong category (musica tradionale) and 1st winner of the mixed-choir category in "8th In … Canto Sul Garda International Choir Competition" event, Riva Del Garda, Italy
2011: 2nd winner of mixed-choir category at Gran Prix event "The 5th Rimini International Choral Competition", Rimini, Italy
2013: Gold Medals of the obligatory project song at the 50th Internationaler Chorwettbewerb event, Spittal, Austria
2015: 1st place of folksong and 1st winner of mixed choir category at "3rd Bratislava Cantat I International Choir Festival", Bratislava, Slovakia.
Through some of the above achievements have placed the PIC as one of the best choirs in Indonesia even in the world, through the achievements in the event "8th In Canto Sul Garda" Riva Del Garda, Italy in 2011 PIC was recorded as the top 100 best choir in the world and placing Agustinus Bambang Jusana as Best Conductor in a competition by Interkultur (World Choir Association). Furthermore, through the event "50th Internationaler Chorwettbewerb", Spittal, Austria, proudly Perbanas Institute Choir became the only representative of Indonesia.
---
Voices (Landesjugendchor Voralberg) – Koblach, Austria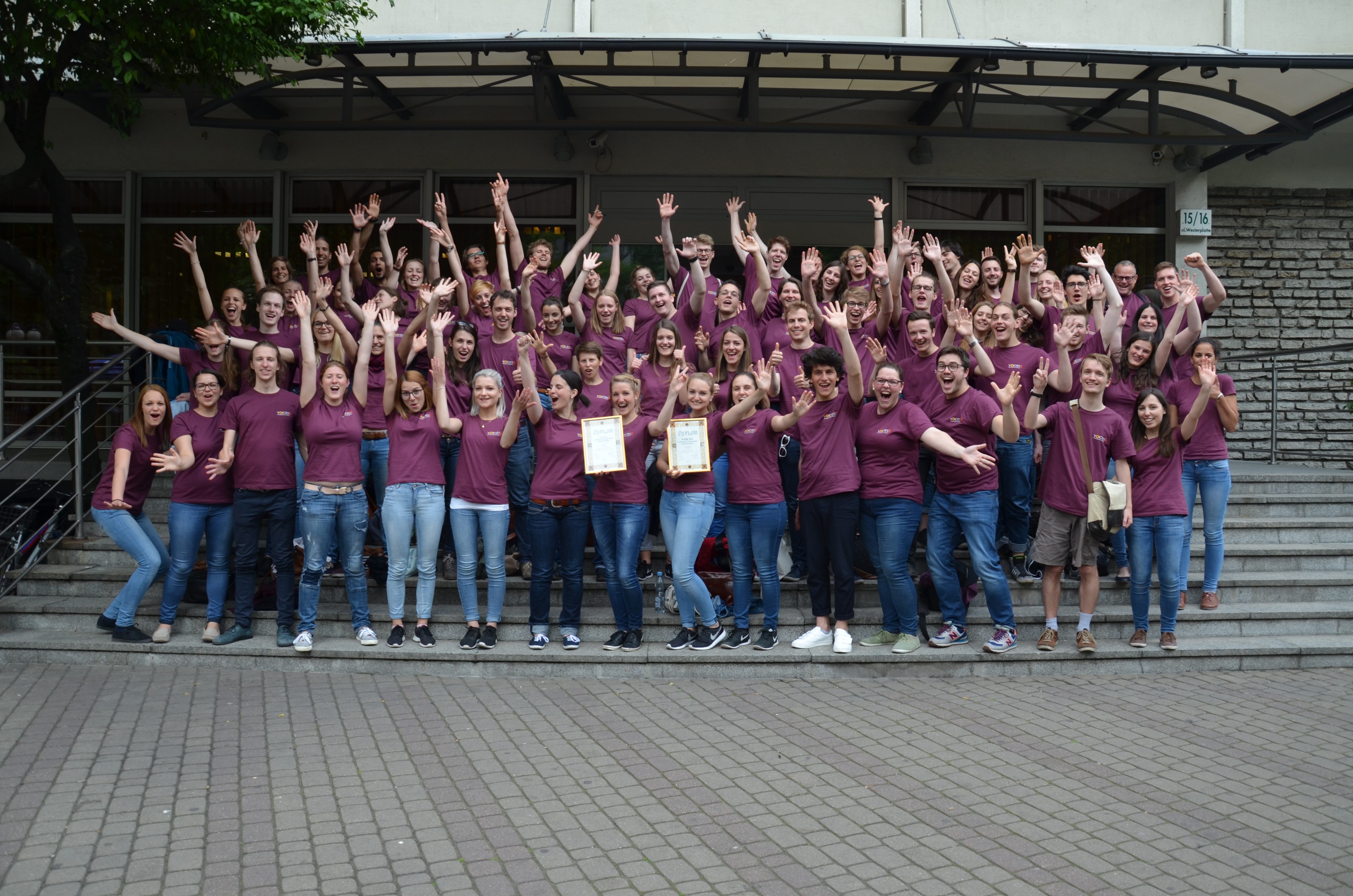 In 2003, the choir association Vorarlberg founded VOICES – a choir for young adults between 16 and 28 years old. This choir opened up new educational opportunities for musically talented young people. In different project phases the choir works on challenging choral literature which is then presented to the public. The choir is directed by Oskar Egle, a highly qualified and motivated conductor. Oskar Egle not only initiated and founded the choir, but also turns every concert into a unique experience for audience and choir. To celebrate the 10-year-anniversary of VOICES, the choir travelled to the international choir festival "Canta en Primavera" in Málaga, where they received two gold diplomas and won in two categories. The young choral singers repeated this success at the international choir festival "Cracovia Cantans" in 2016 in Cracow. Cracking the 5,3 million mark on Youtube: For almost ten years, VOICES has continuously uploaded videos of their performances to their Youtube channel "voices4youdotcom". In 2008, the channel started out with only 50 hits per day – a number that gradually increased up to today's over 4000 daily hits. This huge interest also manifests itself in the number of channel subscribers: around 4000 people have subscribed to "voices4youdotcom".
---
Music Academy Choir of Yonsei University –
Seoul, South Korea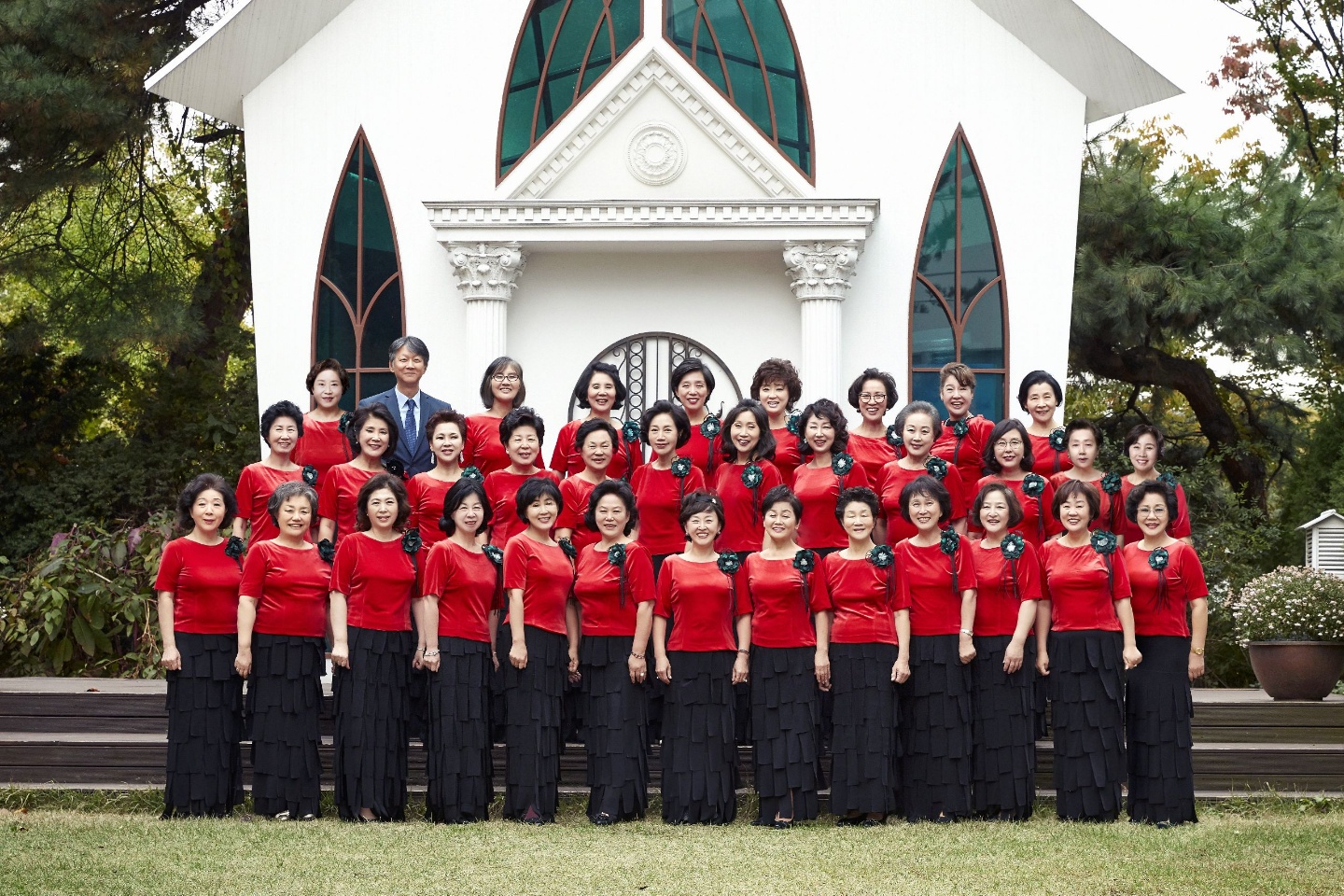 Founded 2015, Yonsei Music Academy Choir is made up of alumni who have completed the Women Top Management Program (TMP) at Yonsei University Graduate School of Human Environment Mental Science. They are all amateur singers who do not major in music but love music. They have done a variety of activities such as an annual matriculation ceremony and concert. Also, they participated at the 4th Jeju International Senior Choral Festival in 2016. Conductor is Tenor Hyundong Kim, who received Bachelor of Art in Voice Performance at Kyunghee University and completed a diploma from Istituto Civica Scuola di Milano. He also studied in Istituto Musicale Diocesano Frescobaldi di Perugia in Italy. Currently, he is executive manager of Jeju International Youth Choir Festival & Symposium, Executive Manager of World Youth Choir Festival & Competition in Jeju, and President of With Planning Firm.