Tim Sharp – USA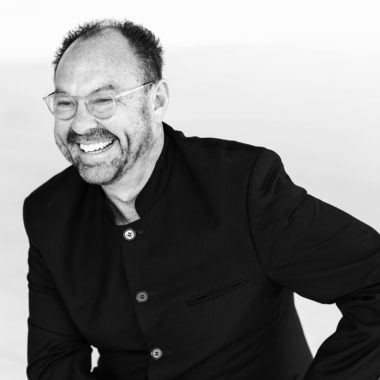 Tim Sharp is Former Executive Director of the American Choral Directors Association (2008-2020) and Board Member of IFCM. Dr. Sharp pursues an aggressive agenda of progressive initiatives to keep ACDA energized and relevant in the 21st century, inspiring ACDA's membership to excellence in choral music performance, education, composition, and advocacy. Tim is also in his fifth season as Artistic Director of the Tulsa Oratorio Chorus, Tulsa, where critics characterize his performances as having "stunning power" and "great passion and precision". Before coming to ACDA, Sharp was Dean of Fine Arts at Rhodes College, Memphis, where he conducted the Rhodes Singers and MasterSingers Chorale. Earlier, he was Director of Choral Activities at Belmont University where he conducted the Belmont Chorale and Oratorio Chorus. Sharp's publications include Mentoring in the Ensemble Arts, Precision Conducting, Up Front! Becoming the Complete Choral Conductor, Achieving Choral Blend and Balance, Memphis Music Before the Blues, Nashville Music Before Country, Jubilate! Amen!, Collaborative Creativity, and a variety of articles, essays, and CD liner notes. His most recent publication is the historical-critical edition Johannes Herbst: Hymns to be Sung at the Pianoforte. Published compositions and arrangements exhibit his interest in conceptual programming as seen in the collections Salvation is Created, An Early American Service of Lessons and Carols, the young voices series including Christmas Messiah for Young Voices, his own choral series through Gentry Publications, and A High Lonesome Bluegrass Mass, in which he regularly performs as a guest banjo player. Tim received undergraduate degree at Belmont University, and his MCM and DMA degree from The School of Church Music, Louisville, KY. His post-doctoral work has taken place at the Aspen Music School, Aspen; the NEH Medieval Studies program at Harvard University; throughout Belgium on a Rotary Scholarship; and at Cambridge University, where he is a Clare Hall Life Fellow.
---
T.J. Harper – USA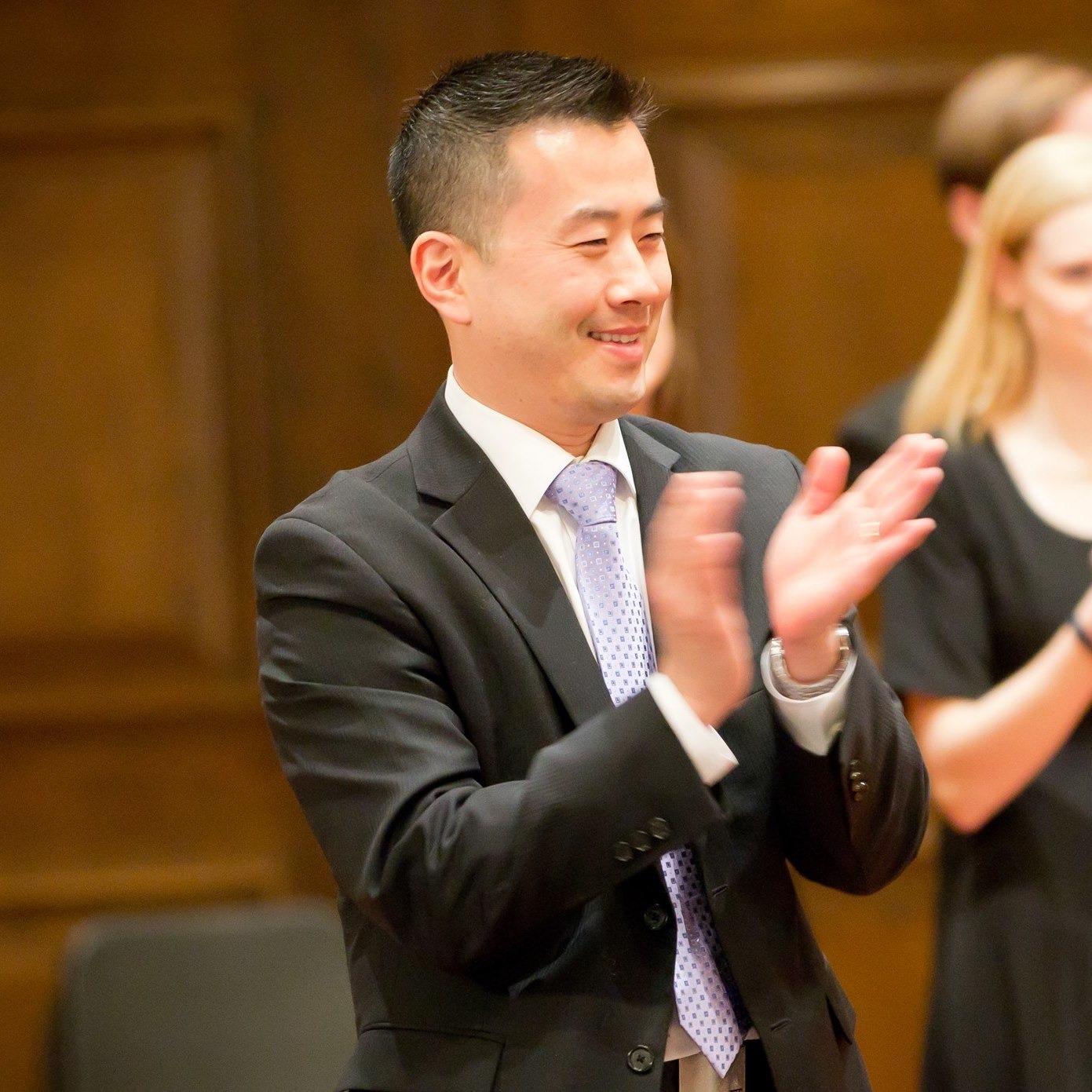 T. J. Harper is Associate Professor of Music and Director of Choral Activities at Loyola Marymount University in Los Angeles, California. Choirs under the direction of Dr. Harper have performed at the 2017 National Association for Music Education (NAfME) Eastern Division Conference in Atlantic City, NJ, the 2014 NAfME National Conference in Nashville, TN, the 2013 American Choral Directors Association (ACDA) New England Collegiate Choral Conference in Keene, NH, the 2012 ACDA Eastern Division Conference in Providence, RI, the 2011 NAfME Eastern Division Conference in Baltimore, MD, and the 2010 Rhode Island Music Educators Association (RIMEA) Spring In-Service Conference. International performances by invitation include Austria (2015), Czech Republic (2015), Spain (2013), and Italy (2011).Dr. Harper maintains an active schedule in the US and abroad as a guest conductor, clinician, and jury member. Recent engagements include headlining the China National Choral Conference and conducting the Beijing Harmonia Choir, October 2016; Master classes for El Sistema and conducting the Venezuela National Choir, July 2016. Additional engagements include residencies, guest conducting, lectures and master classes in China, Argentina, Indonesia, Sweden, Italy, Spain, Germany, Costa Rica, South Korea, Thailand, Taiwan, Venezuela and honor choirs in California, Mississippi, New York, Connecticut, Rhode Island, and Massachusetts. He has been engaged as a lecturer, presenter, and guest speaker at the 2015 Yale University International Choral Music Symposium; the 2015 European Choir Games in Magdeburg, Germany; Harvard University, Hofstra University, and the New England ACDA Collegiate Choral Conference.
---
Leon Tong – Hong Kong, China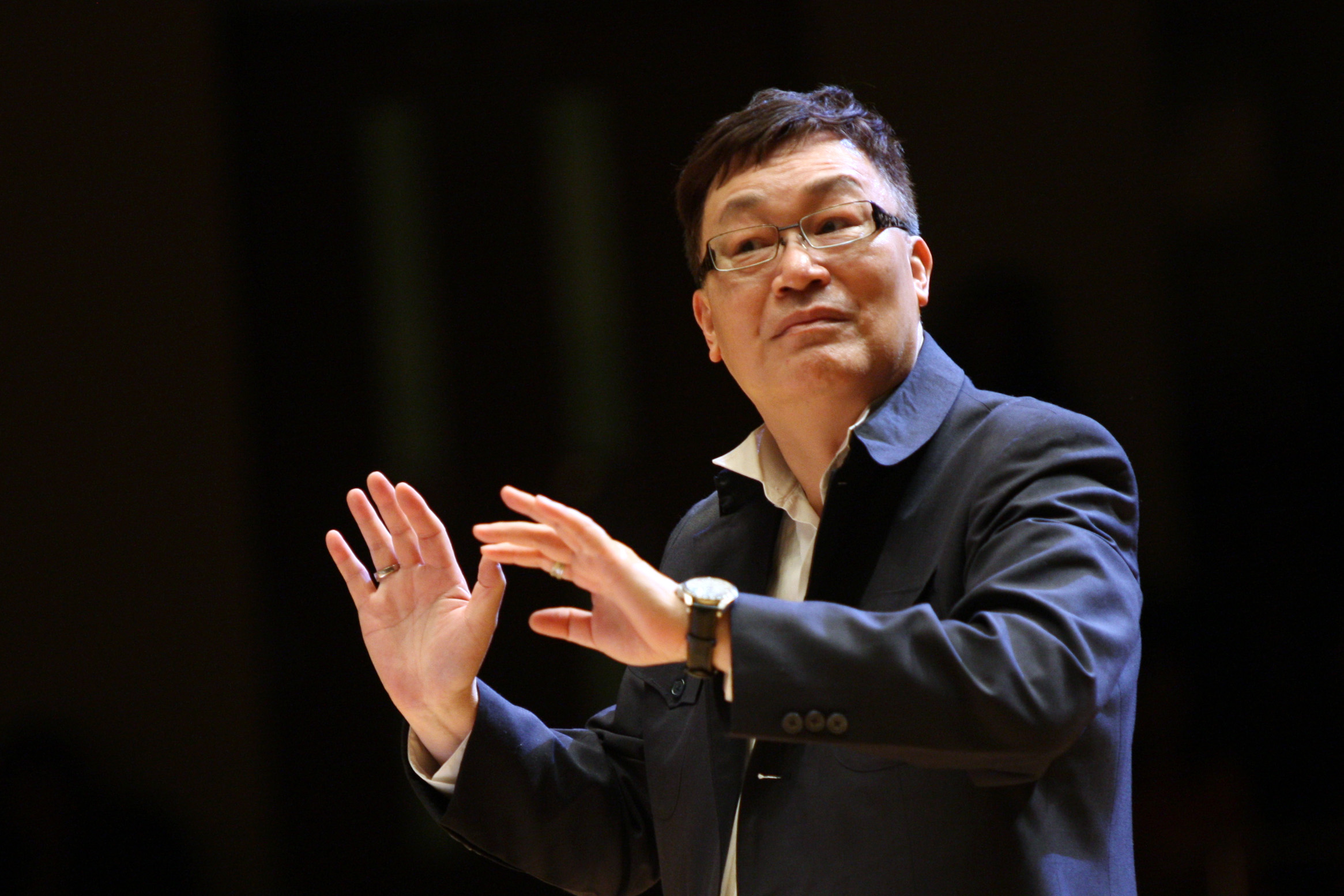 "I have a dream – to share love and peace with the world through music exchange."
President, World Youth and Children Choral Artists' Association
Artistic Director & President of the Organizing Committee,
World Choir Festival and World Youth & Children's Choir Festival – Hong Kong
Former First Vice-President, International Federation for Choral Music (IFCM)
Founder and President, Hong Kong Treble Choirs' Association
Artistic Director and Principal Conductor, Hong Kong Treble Choir
Former Music Director and Principal Conductor, Hong Kong Children's Choir
Artistic Director and Principal Conductor, Guangzhou Children's Palace Choir
Chair Professor, Xihua University
Visiting Professor, Tianjin University, East China University of Science and Technology, Shanxi Normal University, Sichuan University of Media and Communications
Founder and President of World Youth and Children Choral Artists' Association (WYCCAA), Former First Vice-President of International Federation for Choral Music (IFCM), Prof. Leon Shiu-wai Tong is an internationally renowned choral expert, conductor, speaker, juror, and curator of world-class choral festivals. Currently the Artistic Director of Guangzhou Children's Palace Choir, China, Tong was former Music Director & Principal conductor of the Hong Kong Children's Choir (-1997) and Artistic Director & Principal Conductor of the Hong Kong Treble Choir (-2020).
As President and Chairman of the Artistic Committee, Tong has organized many global events with WYCCAA, including the 2019 World Choral Conducting Competition, World Youth & Children's Choir Festival (in 2019, 2017 & 2015), 2018 Belt & Road World Choir Festival, and the Hong Kong International Youth & Children's Choir Festival (in 2013, 2011, 2008 & 2006). In 2008, he curated with the Olympic Committee of Hong Kong "The World Sings for Olympics" concert, in which the World Youth Choir (whose choristers came from over 36 countries and regions) was also invited to perform. Respectively in 1998 & 2001, with the Hong Kong Treble Choir Association, he organised the 1st and 2nd "China International Children's Choir Festival & World Symposium for Children's Choral Music", which were followed by the World Children's Choir Festival and the world-renowned Songbridge Programme in 2005.
He is also frequently invited to adjudicate at internationally acclaimed choral festivals and competitions, including competitions under the European Grand Prix for Choral Singing Association, and was the only foreign juror at the 67th NHK All-Japan School Choir Competition. As an expert who currently holds several guest professorships in a number of universities in China, Tong has received a number of awards for his contribution to choral music nationally and internationally, including the China Treble Choir Contribution Award in 2004 (from China Chorus Association) and the Award for Arts Achievement (Music) in 2007 (from Hong Kong Arts Development Council).
---
Yang Li – China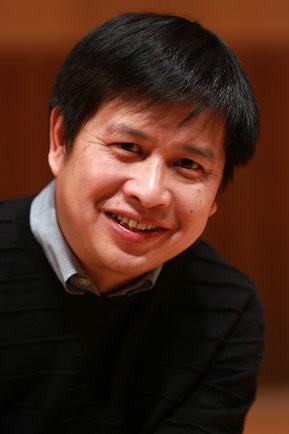 Yang Li is a professor of conducting at the Central Conservatory of Music, Principal Conductor of Tianjin Symphony Orchestra, Resident Conductor of the Children and Young Women's Chorus of National Symphony Orchestra, Director and Conductor of Beijing Philharmonic Chorus. Yang Li was born in a musical family and started learning music since early childhood. In 1990, Yang received his Bachelor's degree from the Conducting Department of Central Conservatory of Music, where he studied under Prof. Xu Xin, among others. In 1997, he graduated with an "Artist Diploma" from Stuttgart Conservatory of Music in Germany, where he was tutored by the famous German conductor Thomas Ungar. During his time in Stuttgart, Yang became the first musician from China to win H. von Karajan Foundation scholarship. Upon graduation from Stuttgart Conservatory of Music, Yang Li returned to China to teach in the Conducting Department of the Central Conservatory of Music in Beijing. Cooperating with orchestras and artists from China and abroad, he has performed a large number of symphonies, chamber music, operas and choral works both in and outside of Mainland China. He has been invited to take part in the Bach Music Festival in Stuttgart, Macau International Music Festival, and the 1999 Moscow Young Talent Music Festival commemorating Alexander Pushkin's 200th birthday anniversary. Yang Li is also an avid promoter of Chinese modern music. He conducted Shanghai Philharmonic Symphony Orchestra and Tianjin Symphony Orchestra at the China Modern Music Festival in 2002, 2006 and 2007. In February 1998, the Chinese Ministry of Culture awarded Yang Li "Wen Hua Prize" for his excellent performance in conducting the opera production General She Leng. In the last 10 years, Yang Li led the Children and Young Women's Chorus of the China National Symphony Orchestra to win the top awards in 18 different international choral competitions, while collecting three Best Conductor awards for himself, one from the 2006 Busan Choral Festival and Competition, one from "The Singing World" (the 7th International Choir and Vocal Ensemble Competition in St. Petersburg in 2011, and another one from the 54th Seghizzi Choral Singing Competition in 2015, Italy. In recent years, Yang Li has been invited to sit on the judging panels for many international choral competitions, including the 2007 Busan International Choral Competition; the 61st Japanese Choral Competition in 2008; the 7th, the 8th and the 9th World Choir Games held in Cincinnati, United States in 2012, in Riga, Latvia in 2014 and in Sochi, Russia in 2016; the 55th Seghizzi Choral Singing Competition in 2016, Italy. While focusing on music education and concert performance, Yang Li also plays an important role in the academic world, publishing in professional journals including Journal of the Central Conservatory of Music and Journal of Tianjin Conservatory of Music. He recently published a text book on conducting titled Modern Conducting Techniques by Central Conservatory of Music, Beijing.
---
David Slater – Australia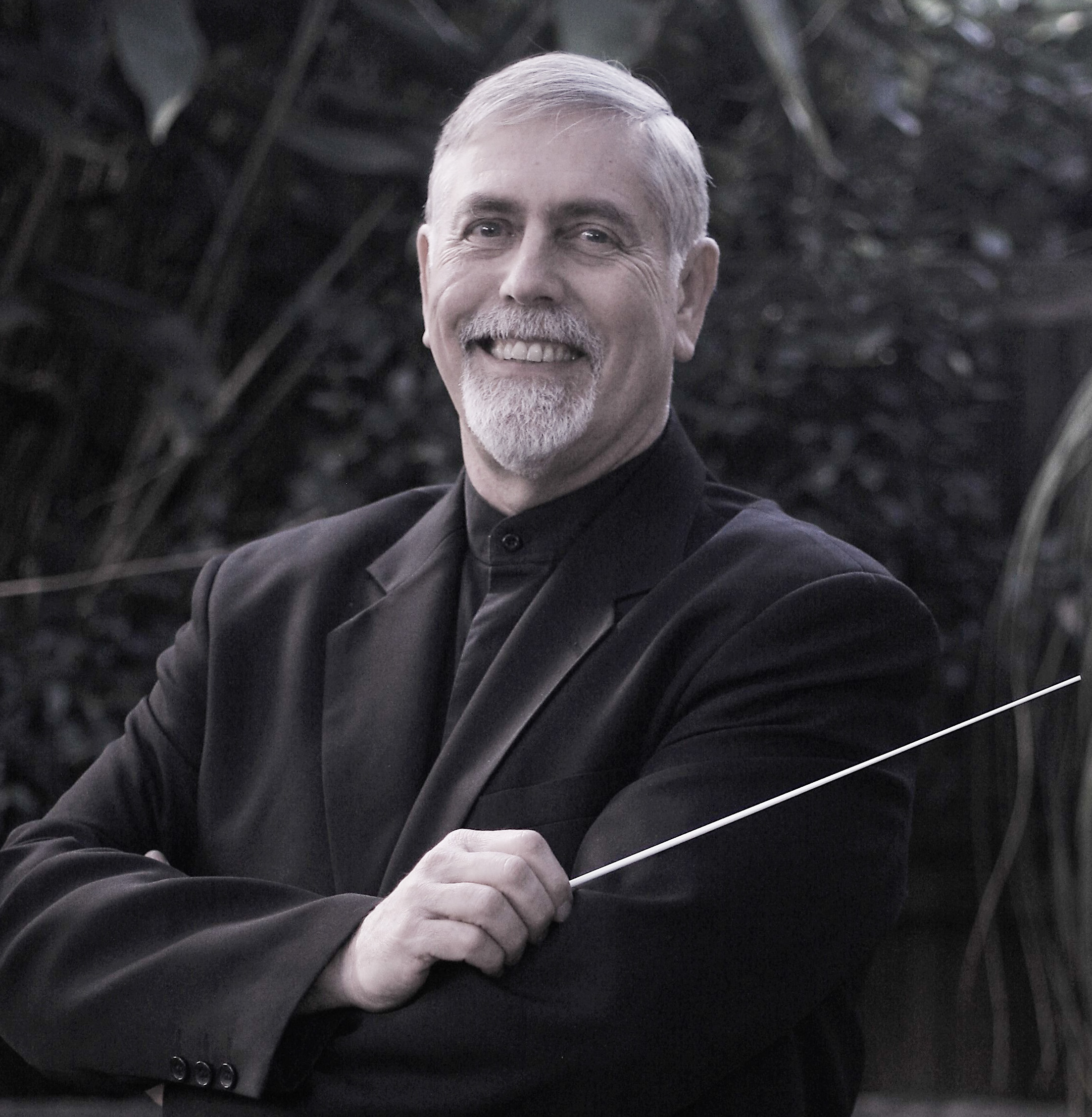 David Slater is an Australian composer, conductor and music educator. His compositions have received numerous awards and were twice short-listed for Australia's richest composition prize. His work encompasses many genres from concert hall to TV, film and advertising, and includes solo, chamber, choral and orchestral music. He receives regular commissions and his work is performed throughout Australia and the world. Mr Slater is an experienced conductor with an extensive repertoire spanning from the Baroque to the present day. He has conducted student and professional orchestras and choirs in several countries, and many seasons of musical theatre. He founded and directed a number of award-winning ensembles which include contemporary music groups, orchestras, choirs, youth orchestras and musical theatre companies. Since 2016 he has worked with choirs and orchestras from Austria, China, England, Estonia, Hong Kong, Hungary, Ireland, Japan, Poland, Russia, Spain, Taiwan and USA, as well as in Australia. He is a regular guest at international music festivals, where he sits on international juries, conducts masterclasses and gives lectures. His regular schedule includes engagements in Austria, Italy and Slovakia, with notable events in Germany, Latvia and Russia, among others. Mr Slater has over 35 years' experience as a music educator and lecturer. He is passionate about the role of music in society and in education, and has promoted the creation, study and performance of great music throughout his career. He has been a consultant on music curriculum and final year examiner in three Australian states. He has won many major awards for composition, conducting and services to music in the community, including the Symphony Australia Prize, the National Award of the Orchestras of Australia Network and Australia Day awards for services to music in the community. He has published articles on music and music education and is Australia's representative to the World Choir Council.
---
Jevgenijs Ustinskovs – Latvia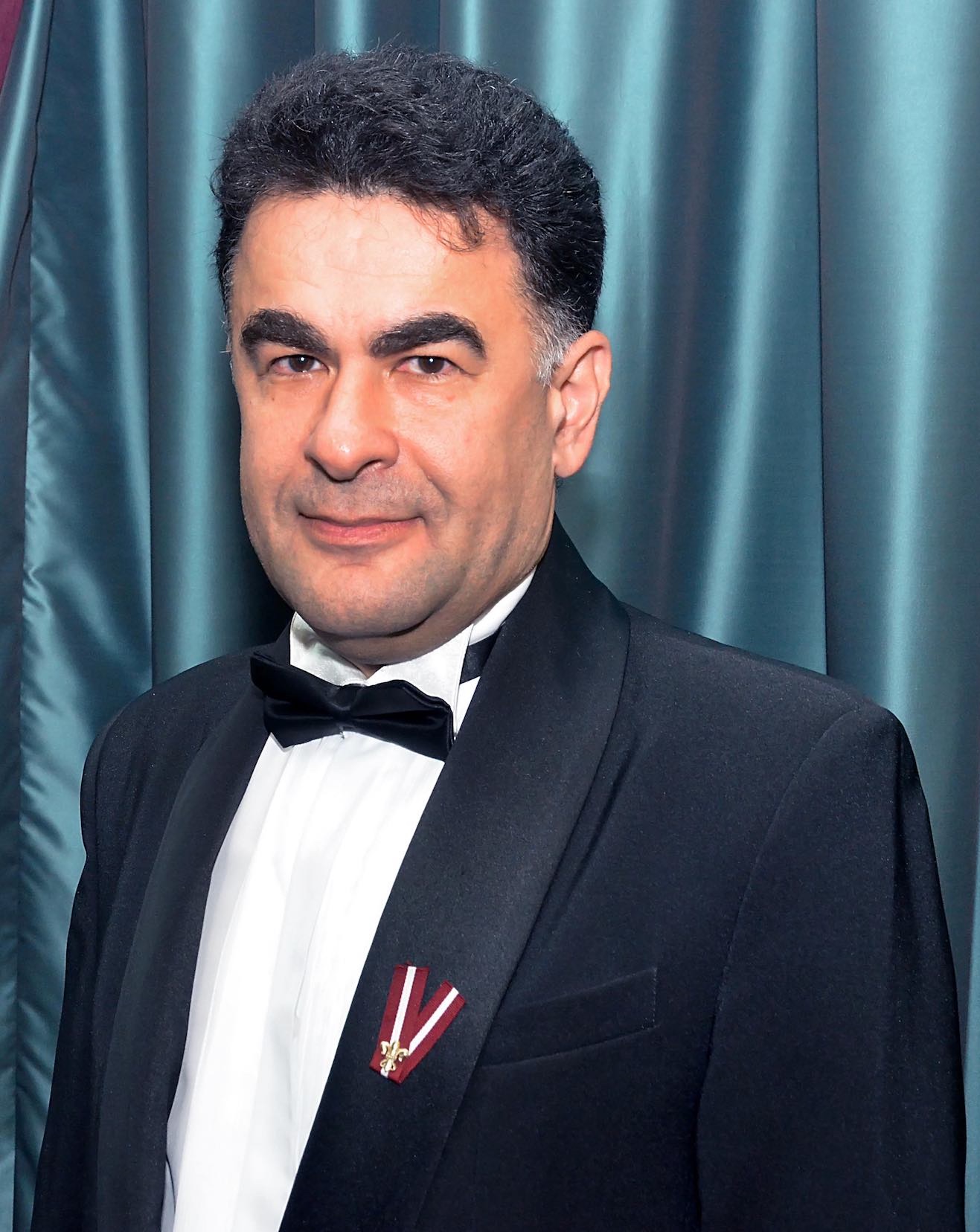 Jevgenijs Ustinskovs, Head of the Choral department of the Daugavpils Music College, conductor, composer. Graduated by Latvian Academy of Music and Daugavpils University. He is a leader of six choirs and vocal ensembles and has performances in Latvia, Lithuania, Belarus, Ukraine, Estonia, Russia, Poland, Netherlands, Germany, Italy, Sweden, Austria, Hungary, Macedonia, Spain, Great Britain. Dr. Ustinskovs is an Artistic director in several International Music Contests: Sacred music festival and contest 'Silver Bells', contest of Young conductors, contest for Young singers of Christmas songs, contest for Young singers of Folk songs and others. He is a member of jury in International music contests in Latvia, Lithuania, Russia, Belarus, Moldova and Poland.
---
Sergey Savenko – Ukraine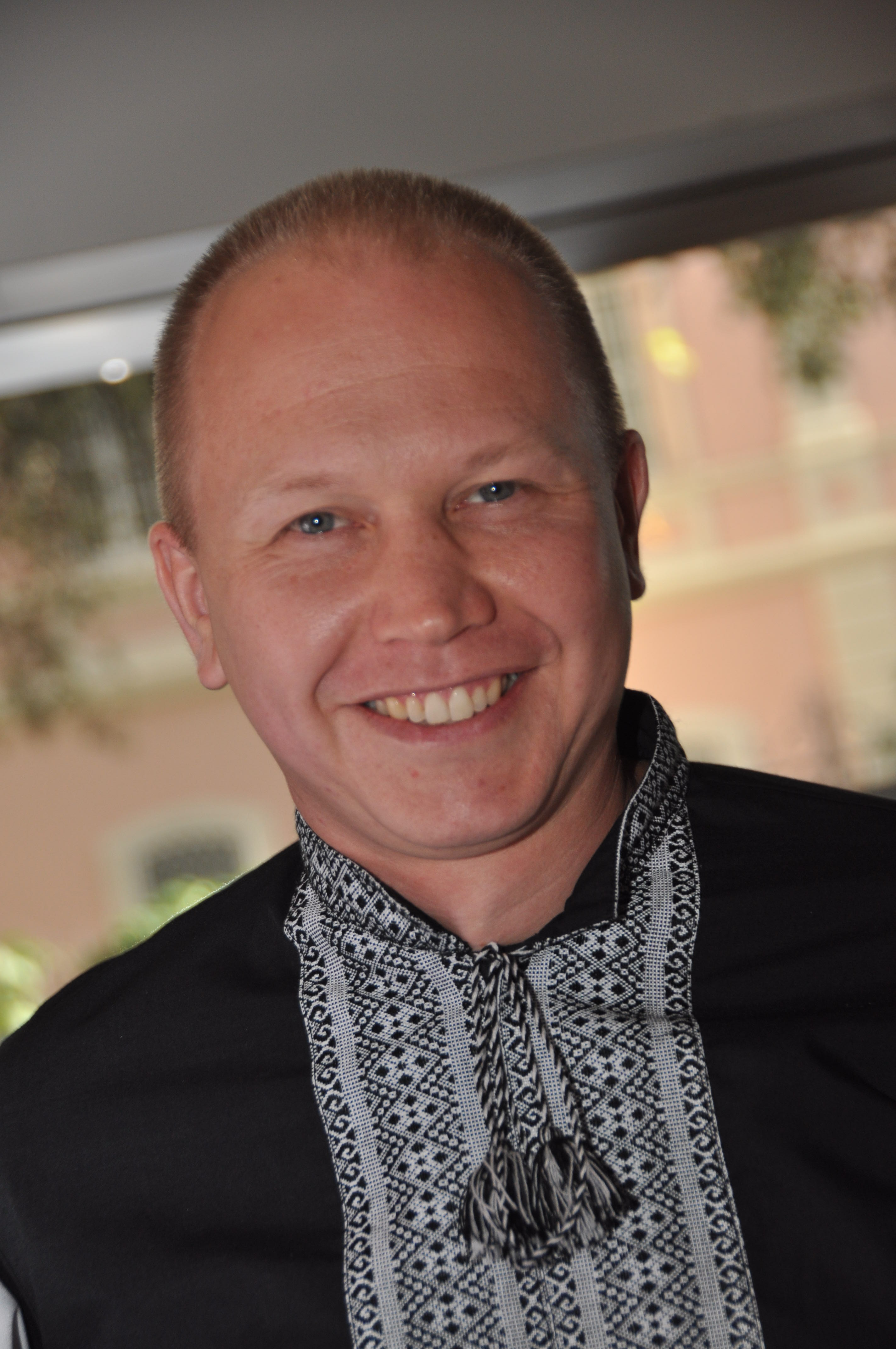 Sergey Savenko is a choirmaster, a conductor of symphony orchestra, a teacher, a public man and a juror. The choirmaster of chamber choir «Ave Musica» in Christian Humanity-Economical Open University. Since 2011 he has been teaching at National Musical Academy by Nejdanova in the department of Opera Preparation and Choral Conducting. Since 2014 he has been teaching and working as a choirmaster of Correspondence Department in Pedagogical State University by Konstantin Ushinskiy. Savenko is also a head of Odessa all-Ukrainian Social Organization "The Union of Musicians in Ukraine". He is also a member of all-Ukrainian National Musical Society in Ukraine and Winner of International and all-Ukrainian Competitions. From 2002 till 2014 worked as a chormaster of well-known chapel choir in Palace of Culture named by Lesya Ukrainka; teacher in a musical school for kids #5, art school for kids #2 and Odessa Specialized Musical Boarding-School by Petr Stolyarskogo. In 2014 started a social organization "Ukrainian Choral Association" and is a head of it. Since 2017 is a conductor in Odessa Municipal Theater of brass music by National Artist of Ukraine Alexander Salik. He has founded and is a president of international art competitions in Odessa «Musical Universe», «Musical Power», «Musical Pearls», international choir festival «Odessa Cantat».
---
Leonardo Sagliocca – Italy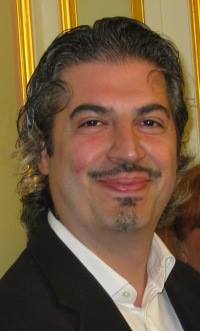 Leonardo Sagliocca is an italian bass-baritone. He was born in Florence. After an audition with the world famous baritone Gino Bechi, he was encouraged by him to begin the Opera singing career and began singing studies. After that, Leonardo Sagliocca continued his formation in the University of Music of Florence, the "Conservatorio Luigi Cherubini" under the scottish soprano Kate Lafferty Gamberucci. He finalized his preparation with two great baritones like Rolando Panerai and Leo Nucci. In 1998, he won the international competition "William Walton – the actor-singer", sponsored by The Prince of Wales, Charles. During this Master Class he was invited for a scholarship at the Royal Academy of Music of London. He performed as soloist in the seasons of Teatro del Maggio Musicale Fiorentino, Festival dei Due Mondi di Spoleto, Sagra Musicale Umbra, Festival Puccini di Torre del Lago, Ravenna Festival, Nuova Cappella di Palazzo, Associazione Musicale Lucchese, Amici della Musica di Firenze, Centro Busoni, Festival Internazionale di San Gimignano, Orchestra da Camera Fiorentina, Orchestra del Teatro Carlo Felice di Genova, Centro Internazionale di Musica Antica di Roma, Tuscia Opera Festival, Orchestra della Toscana, Estate Regina, South Bank Centre, Jeszienny Salon Muszyczny, Musiksommer Loisachtal. He performed with conductors such as Salvatore Accardo, Claudio Scimone, Alberto Veronesi, Lu Jia, James Lockhart, Massimo De Bernart, Jeffrey Tate, Claudio Desderi, Filippo Maria Bressan, Herbert Handt, Elisabetta Maschio, Giuseppe Lanzetta, Federico Maria Sardelli, Giovan Battista Varoli, Carlomoreno Volpini, Marco Severi. He has also performed many recitals with piano players, small vocal groups, small orchestras and big orchestras in cities like Barcelona, Madrid, München, Frankfurt, Köln, Kassel, Sczeczin, Innsbruck, Klagenfurt, Zürich, Lugano and in countries like New Zealand, United States, Taiwan and regularly in Japan (Tokyo, Osaka, Nagoya, Fukuoka, Kagoshima, Kumamoto, Niigata). He cooperated as talent scout, teacher and soloist singer with the "Maggio Fiorentino Formazione", the formation agency of the Opera House in Florence and one of the more historical and important Festivals in Italy, the "Maggio Musicale Fiorentino". He gave regularly masterclasses in Austria, China, Russia, South Korea, Poland, Japan, Taiwan. He recorded for Tactus, Bongiovanni, Kicco Classic, Clavis, Brilliant Classics. He is also invited as member of the Jury in important Festivals in Saint Petersburg, Bratislava, Vienna, Tallinn, Haarlem, Prague, Kaunas, Venice, Sopot, Daugavpils, Jeju, Hong Kong, Turku. In September 2016 he founded a new series of Music Festivals in Florence. The new Organization, named "Florence Choral" (www.florencechoral.com), produce every year five International Festivals for choirs and orchestras, dedicated and related to the most important personalities of the Florentine Renaissance: Leonardo Da Vinci, Michelangelo Buonarroti, Lorenzo De' Medici, Sandro Botticelli and Andrea Del Verrocchio. Leonardo Sagliocca ia also dedicated to choral conducting and, in the future, to Ensemble and Orchestra conducting.
---