Choir Hymnia – Fredrikssund, Denmark
Conductor Flemming Windekilde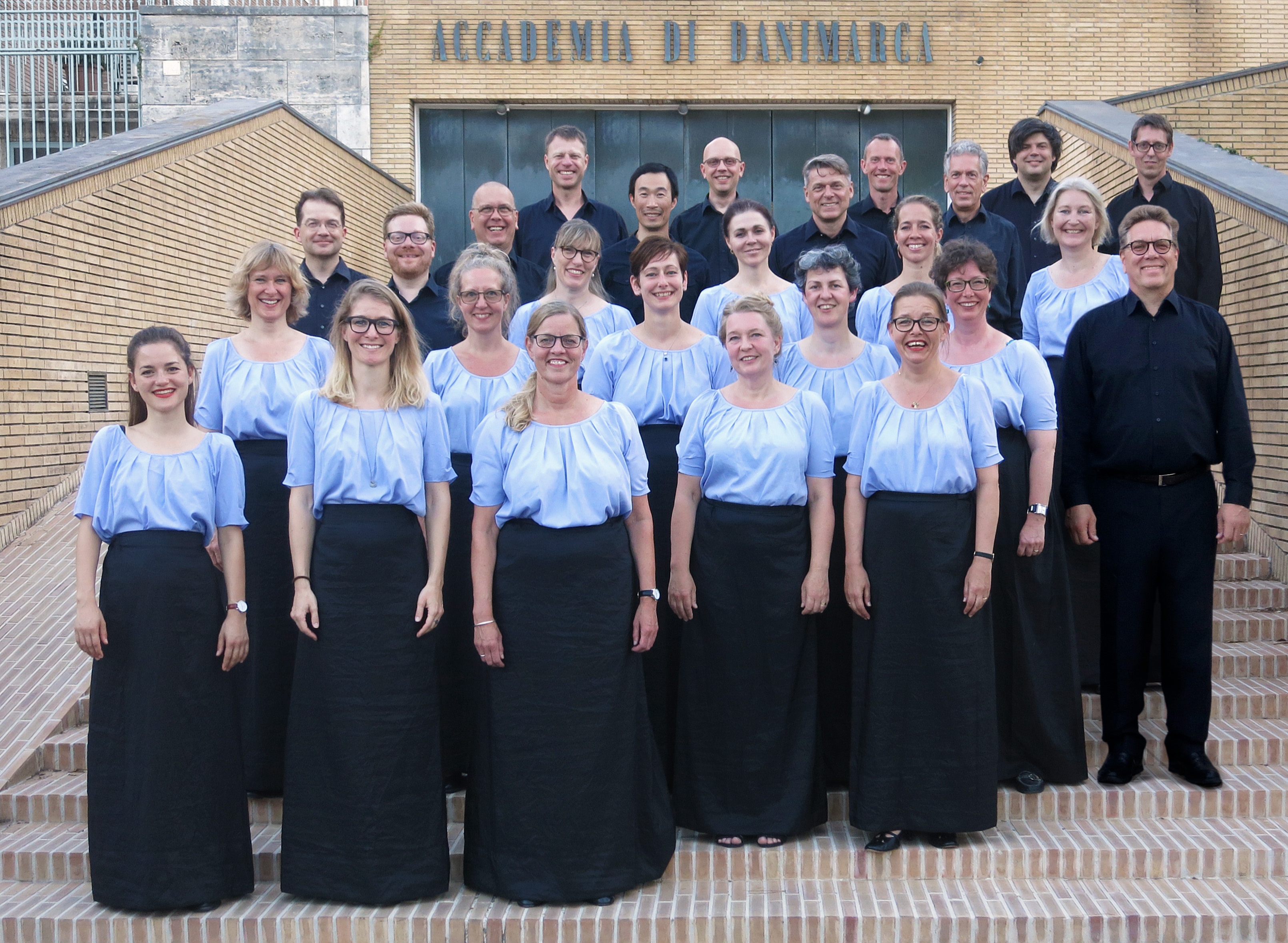 The Chamber Choir Hymnia was founded in 1983 and consists of 28 singers, all of which deal with music at a high artistic level, both through their work and leisure.The members range widely in age. Under the leadership of Flemming Windekilde ensemble has established itself as an important and recognized part of the Danish choir elite giving many concerts and participating in festivals and competitions abroad, where the choir has won numerous prizes.Hymnia specializes in performances of newer and often very complicated music. The choir's repertoire includes in particular choral works from this century and rarely performed a cappella works. The choir is committed to cooperation with Danish composers and has over the years presented new Danish music, including by many world premieres.The choir has won a number of first prizes, among others in Arnhem, Debrecen, Arezzo. Gorizia, Spittal, Llangollen and Pardubice. In 2005 the choir won two 1st prizes at the 4th International Johannes Brahms Choral Festival in the German town of Wernigerode – one was the category Chamber Choirs and the other was the Grand Prize of the competition.
---
Coro Intermezzo – San José, Costa Rica
Conductor David Ramírez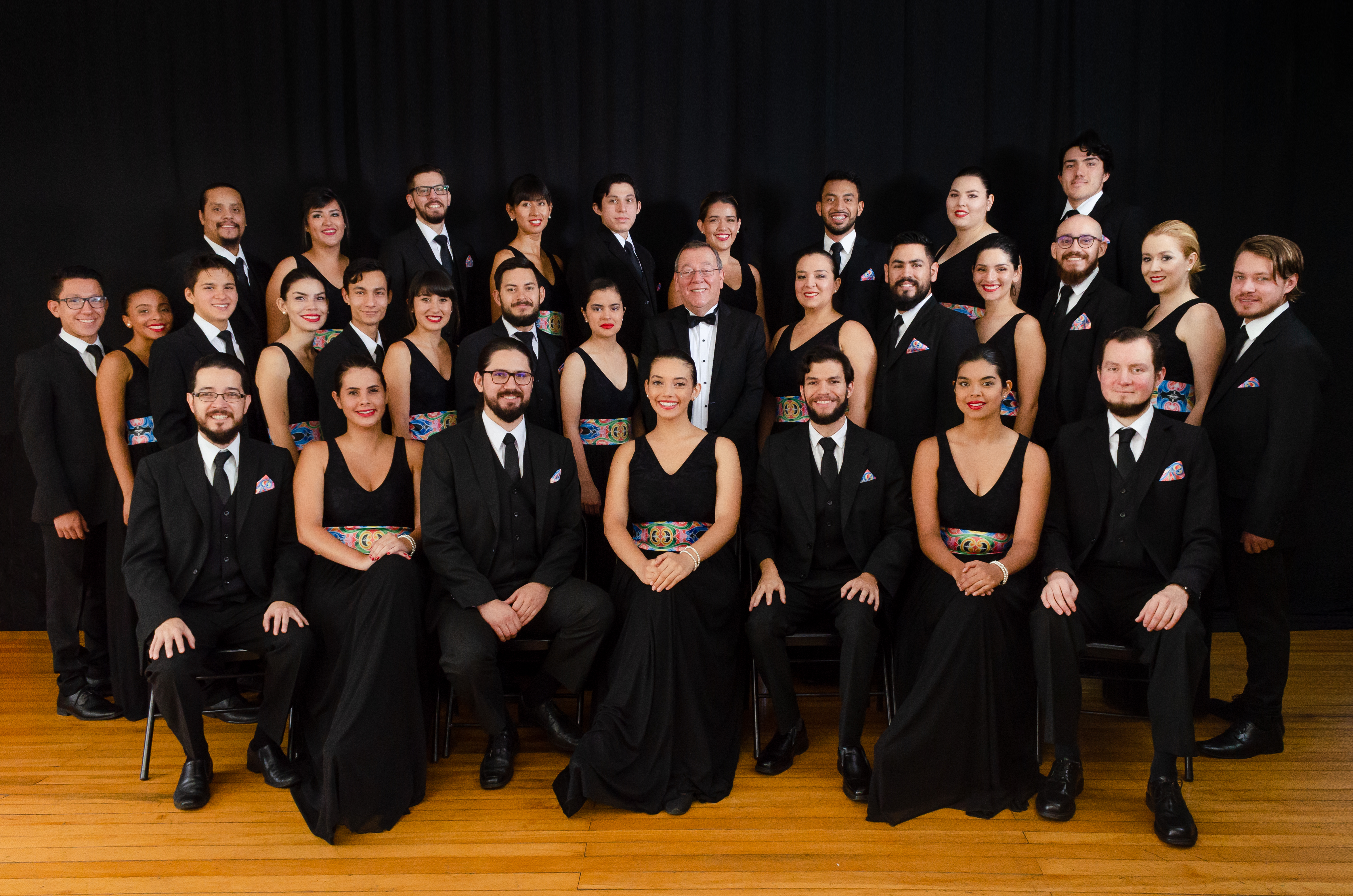 Coro Intermezzo has become one of the most successful choirs in the history of Costa Rica. Founded in the year 2000, the choir is integrated by young and enthusiastic singers dedicated to the promotion of choral literature. Intermezzo represents the youth choir of Instituto Costarricense Pro Música Coral, institution devoted to the Art of Choral Singing and home of a vast generation of choral performers. The repertoire that Intermezzo explores offers examples of different styles, their last concert seasons included Spiritual and Gospel, Mozart's Coronation Mass, a Rock and Pop Special with music of the 60's and 70's, Saint-Saëns Christmas Oratorio, Latin American Repertoire, Vivaldi´s Gloria, Renaissance Music and Contemporary 21st Century Choral Music. Participation in Festivals and Competitions include: V Encuentro Internacional de Coros (5th International Choir Encounter), Guadalajara, Mexico, 2004; Festival Musicoral 2012 (Choral Music Festival 2012), Guatemala City, Guatemala; Llangollen International Musical Eistedfod 2014, Wales; International Choral Festival 2016, Missoula, Montana, United States; Pocatello International Choral Festival 2016, Pocatello, Idaho, United States; Harmonie Festival 2017, Lindenholzhausen, Germany; Festa Musicale 2017, Olomouc, Czech Republic; and Internationale Chortage Mainhausen 2017, Mainhausen, Germany. The Choir has achieved recognitions, awards and first prizes at International Choir competitions in categories such as Vocal Jazz, Folk Music with accompaniment and a cappella, Mixed Choir by styles, Sacred Music and Male Choir. Among those prizes stand out a 2nd place in Mixed Choir Category at Llangollen International Musical Eisteddfod 2014, a 1st place in Folk Music at Harmonie Festival 2017, and a first place in Mixed Choir and Male Category at Festa Musicale 2017. Among its professional production the group has recorded 3 compact discs. M.M. David Ramirez is the founder and current conductor of the ensemble. Lic. Esteban Arroyo is the choir's pianist.
---
Coro Regina Coeli – Novoleta, Philippines
Conductor Renalie Aquino
Coro Regina Coeli (CRC)is a community church-based competing choir from the province of Cavite, Philippines. It was founded in 8th of August 1997 by Mr. Renalie Dela Cruz Aquino. CRC believes in nurturing youths into positive role models that serve God and the community through the transformative power of music. CRC performs both nationally and internationally. Locally, they showcase their talents in different places in the Philippines either in competitions, concerts and gigs in some prestigious hotels and malls. They are recognized also abroad. In 2011, they competed for the very first time in the 5th Rimini International Chorale Competition in Rimini, Italy and received a Silver Diploma in two categories. Since then, we have continued to reap awards both local and abroad. In 2014, they were also acknowledged internationally in the 29th Franz Schubert International Choir Competition as they were awarded as the Category Champion in Mixed Choir category. In 2016, CRC won for the third time as the Category Champion in the Mixed Choir category. Last year, 2018, the group was awarded as the Category Champion for Mixed Choirs and received a Gold Diploma and a Hall of Fame recognition at the 31st International Franz Schubert Choir Competition in Vienna, Austria. The group performs variety of repertoires such as Folkloric and Ethnic, Sacred, Negro-Spiritual, Pop/Novelty, Contemporary and Period music.
---
Davis High Madrigal Singers – Davis, California, USA
Conductor Karen Gardias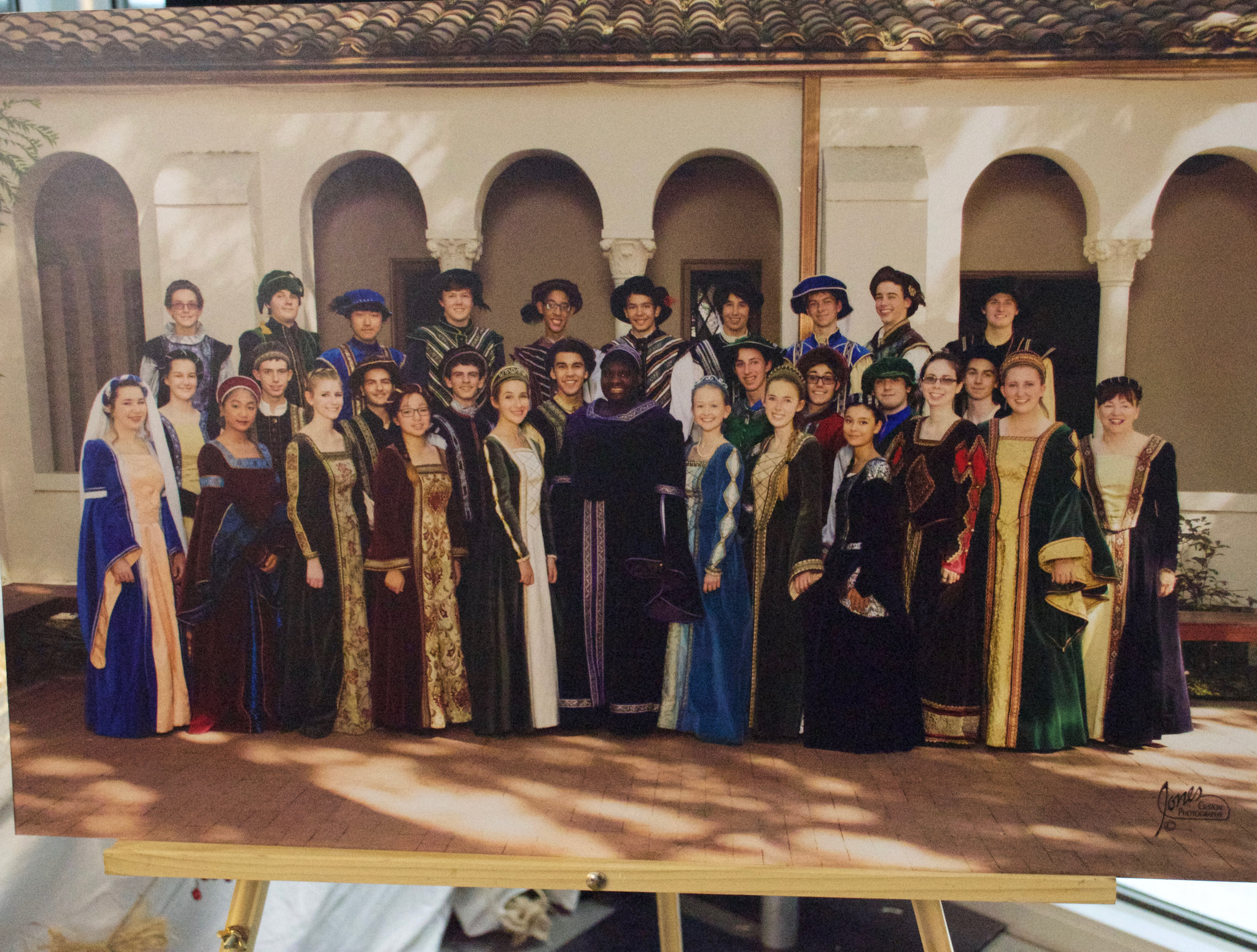 The Davis High Madrigal Singers was founded in 1966 and is an auditioned chamber choir, which performs a wide variety of music dating from the 15th century to the present. Winner of the Adult Chamber Choir Competition at the world-renowned Llangollen Eisteddfod International Choral Festival. The Madrigals have also won the Prague International Choral Competition. They have performed through Germany, Austria, England, Italy and the United States. Invited singers at the Sistine Chapel and St. Peter's in 2010, 2013 after their inaugural performance of the Verdi Requiem for the Feast of Saints Peter and Paul in St. Peter's Basilica and St. Paul outside the wall in 2001. The Madrigal Singers are grateful for the warm welcome they have received throughout Italy. Opportunities to sing in the Sydney Opera House and through Australia are some of the treasured Madrigal experiences. Invited guests on Josh Groban's United States tour, The Davis Madrigals are inspired by the kindness and guidance by some of the top Grammy award musicians around the world, including Chanticleer, Peter Phillips of the Tallis Scholars, Simon Carrington of the King Singers, and Eric Whitacre. Representing the Western United States at the American Choral Directors' Convention in Honolulu, the Davis Madrigals have continued to represent Davis as one of the top choirs in the country and the world. Some of the Madrigals' most cherished memories, however, have been through community outreach. From the time- honored tradition of The Madrigal Dinner to the preparing and serving of meals for those less fortunate, the Madrigals are committed to their "musical message of joy and hope" through song and service.
---
Diversity Youth Choir – Madrid, Spain
Conductor José María Álvarez Muñoz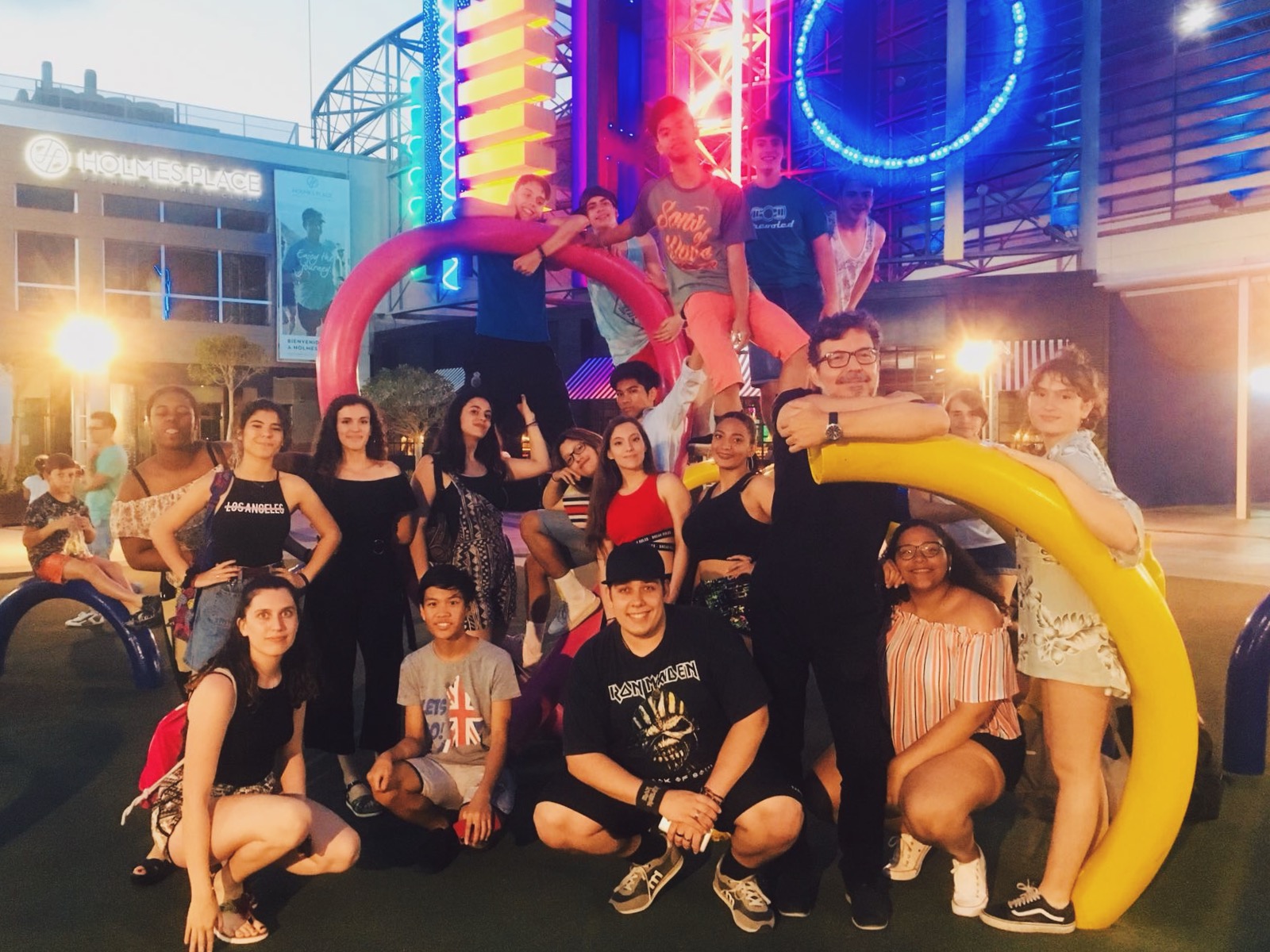 Diversity Youth Choir (DYC) is a youth choir of excellence created in 2015 and made up of more than 20 young people between 14 and 18 years old from different educational centers in the Central District of Madrid. This project, directed by the conductor José María Álvarez Muñoz, has a marked social character bringing together eight nationalities. They have an intense concert life in churches, markets, streets and squares. Its inaugural concert stands out, 'In Dulci Jubilo' (12.2015); they have participated in the Holy Week Cycle of the Madrid City Council (03.2016); in 'FestivArte Cultures Against Racism' (12.2017) in Matadero de Madrid; they have inaugurated the IDEM Festival of La Casa Encendida (09.2018); they have performed at the National Drama Center (12.2018) for the Conference on Social Inclusion in the Performing Arts (INAEM) and have participated in the Christmas Cycle of the Madrid City Council (01.2019). They have made various choral exchanges with choirs from other countries (Germany, USA). They have also made inroads into the symphonic-choral world: 'Gloria' by Vivaldi (12.2017) and 'The Messiah' by Handel (12.2018). They have appeared in media such as RNE, Onda Cero and ABC. In June 2016 and 2018 they held several concerts in La Rioja and Valencia respectively. He also highlights his solidarity with Christmas concerts in hospitals and residences. In October of 2018 they obtained the First Prize in the III Villa Rosa Choral Contest
---
Georgia Canta – Douglasville, Georgia, USA
Conductor Sandra Chandler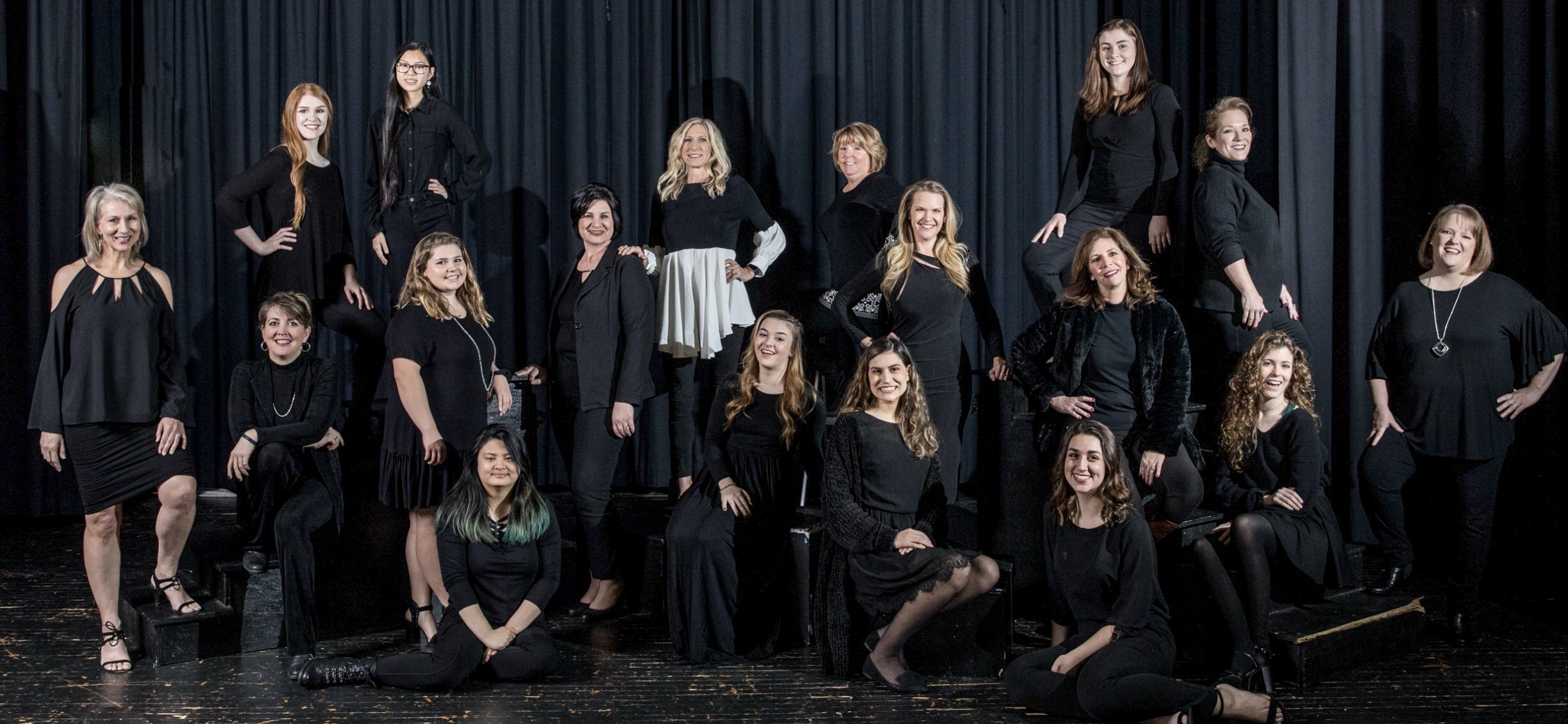 Georgia Canta is a multigenerational womens choir that made its first appearance in Italy in 2016, Nashville in 2017 and toured in Ireland in 2018. The choir is seasonal, made up of women that travel from many miles to rehearse a diverse set of literature. Many of the members are mothers and daughters. Sandra Chandler is the Artistic Director and conductor.
---
Hangzhou Aiyue Tianshi Choir – Hangzhou, China
Conductor Weiping Zhou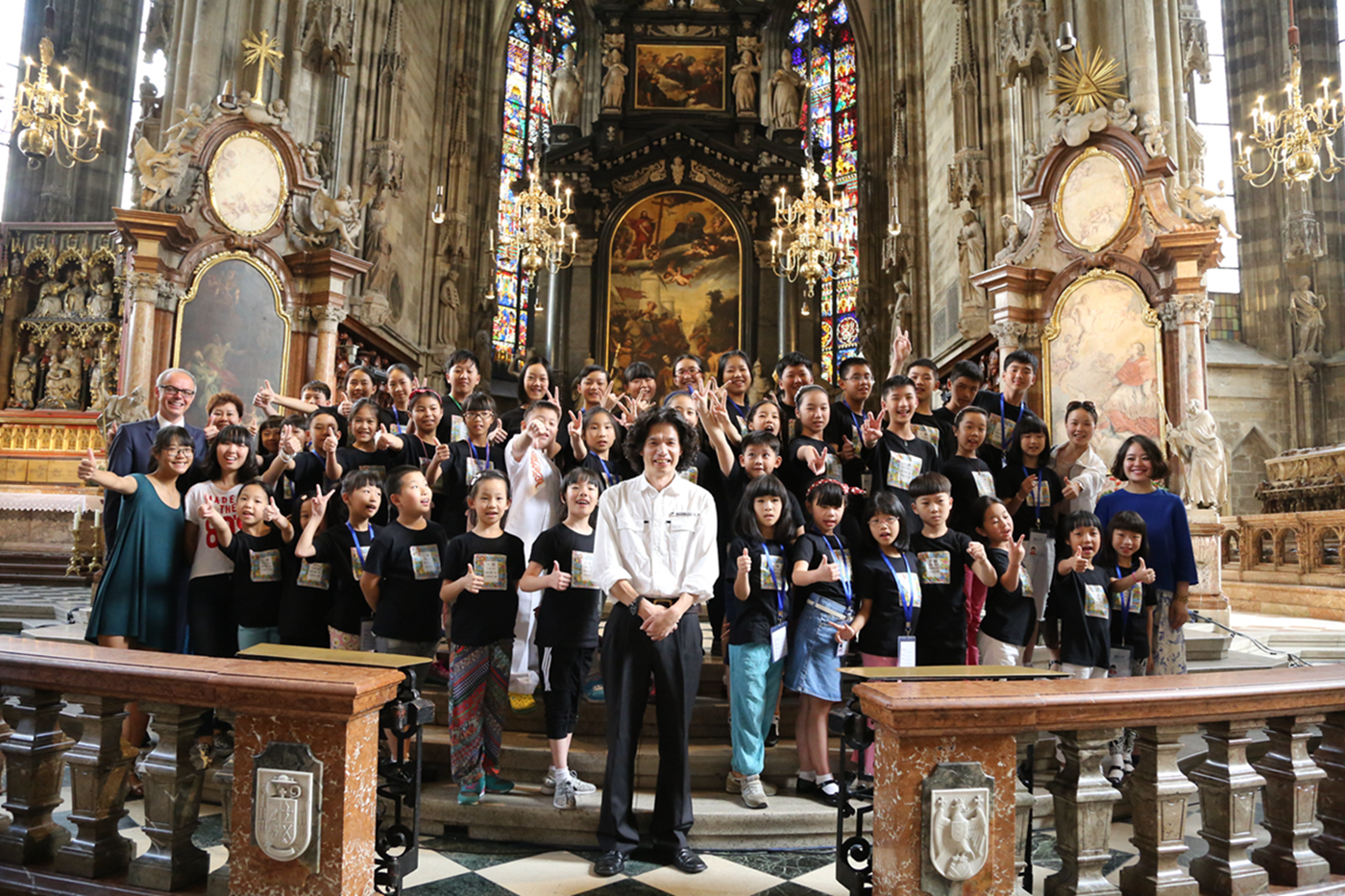 Founded in 1999 by current artistic director Hong Yan and conductor Zhou Weiping, Hangzhou Aiyue Tianshi Choir is now one of the best children's choral groups in China. The chorus was awarded the "Top Ten Choirs" by Zhejiang Provincial Choral Union and China Musicians Association in 2009. It was also named as "National Outstanding Choir" by China Choral Association in 2013. Over the past 20 years, the chorus has organized more than 200 concerts and has won many prizes both in national and international choral competitions. Besides leaving footprints all over the world, the choir has also hosted a lot of well known choral groups from different countries. These friendly exchanges and cooperative performances have been making us more aspirant and progressive.
---
Hangzhou Sound of Water Choir – Hangzhou, China
Conductors Weiping Zhou, Bin Wang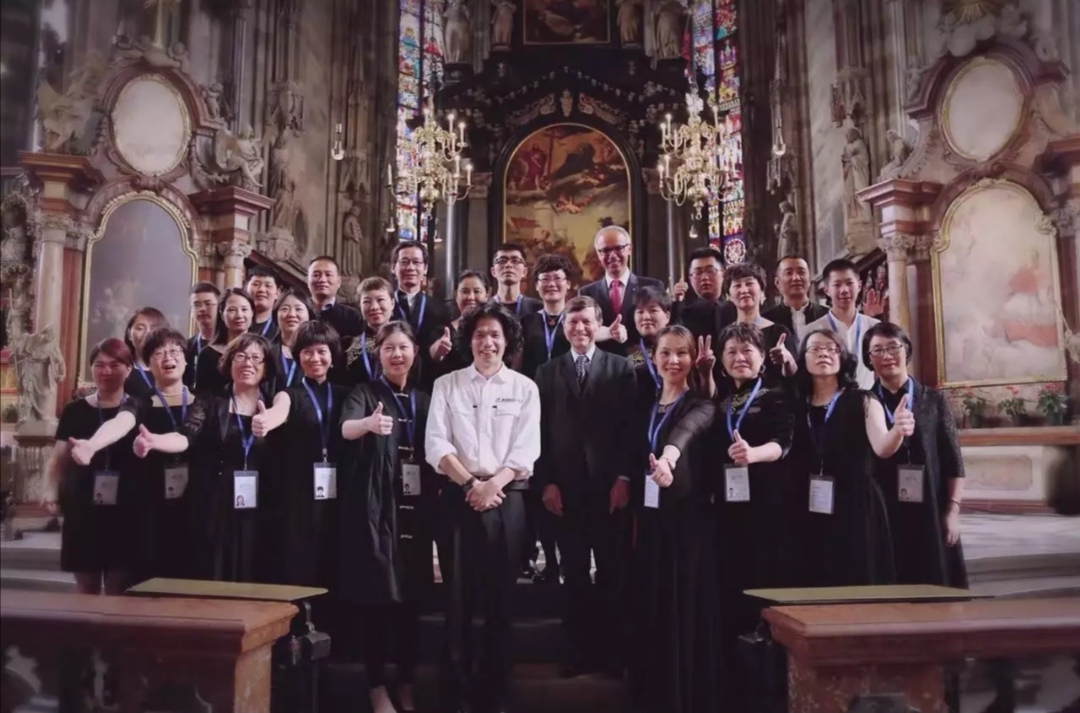 Founded in 2014, Hangzhou Sound of Water Choir is a unique adult team of Hangzhou Aiyue Chorus Group whose members are mostly entrepreneurs and elites from all walks of life in the city of Hangzhou. The choir had impressive performance in Chinese Taipei Choir Festival 2016 and also did well in Austrian World Peace Chorus Festival 2017. In 2018, the choir went to St. Petersburg Russia to participate in the 16th Singing World International Choral Art Festival and won the third place. "Sound of Water" symbolizes the tolerance and optimism of the chorus, and implies that all the members can always cohere closely and work together to build the most beautiful harmony.
---
Hashira Choir – Novi Sad, Serbia
Conductor Vesna Kesić Krsmanović
The Novi Sad Jewish Community Choir "Hashira" (Hebrew word "hashira" means "the song") was founded in 1993 and since than it has been dedicated to cherish Jewish synagogal and folklore music heritage. However, the choir performs almost every kind of choral music, singing in several languages (Hebrew, Yiddish, Ladino, Serbian, Spanish). They won numerous awards at local and international festivals (Slovakia Cantat 2009; Prague 2010; Bijeljina in Bosnia and Herzegovina 2012; In Canto sul Garda, Italy 2013; 13th International Choir Competition "Antonio Vivaldi", Greece 2015; 10th International Johannes Brahms Choir Festival and Competition, Germany 2017; 14th International Choir Competition & Festival Bad Ischl, Austria). The main quality of this ensemble is variety of its members with different national and religious backgrounds. In 2016 the Choir, in competition with 22 individuals and institutions, received the Medal for Cultural Preservation of the Cultural Institute of Vojvodina. Conductor Vesna Kesic Krsmanovic studied composition with Enriko Josif and conducting with Stanko Sepic at the Music Academy in Belgrade, and attended the conducting master classes in Siena (Italy) and Hungary (Bartok Seminary). For more than 20 years she has been conducting The Opera Choir of Serbian National Theatre (Novi Sad) and since 2005 – "Hashira". Although the town of Novi Sad is mainly known as The Exit Festival site, it is above all, a lovely multicultural and multiethnic center and the capital of North Serbian province of Vojvodina.
---
ITS Student Choir – Surabaya, Indonesia
Conductor Budi Susanto Yohanes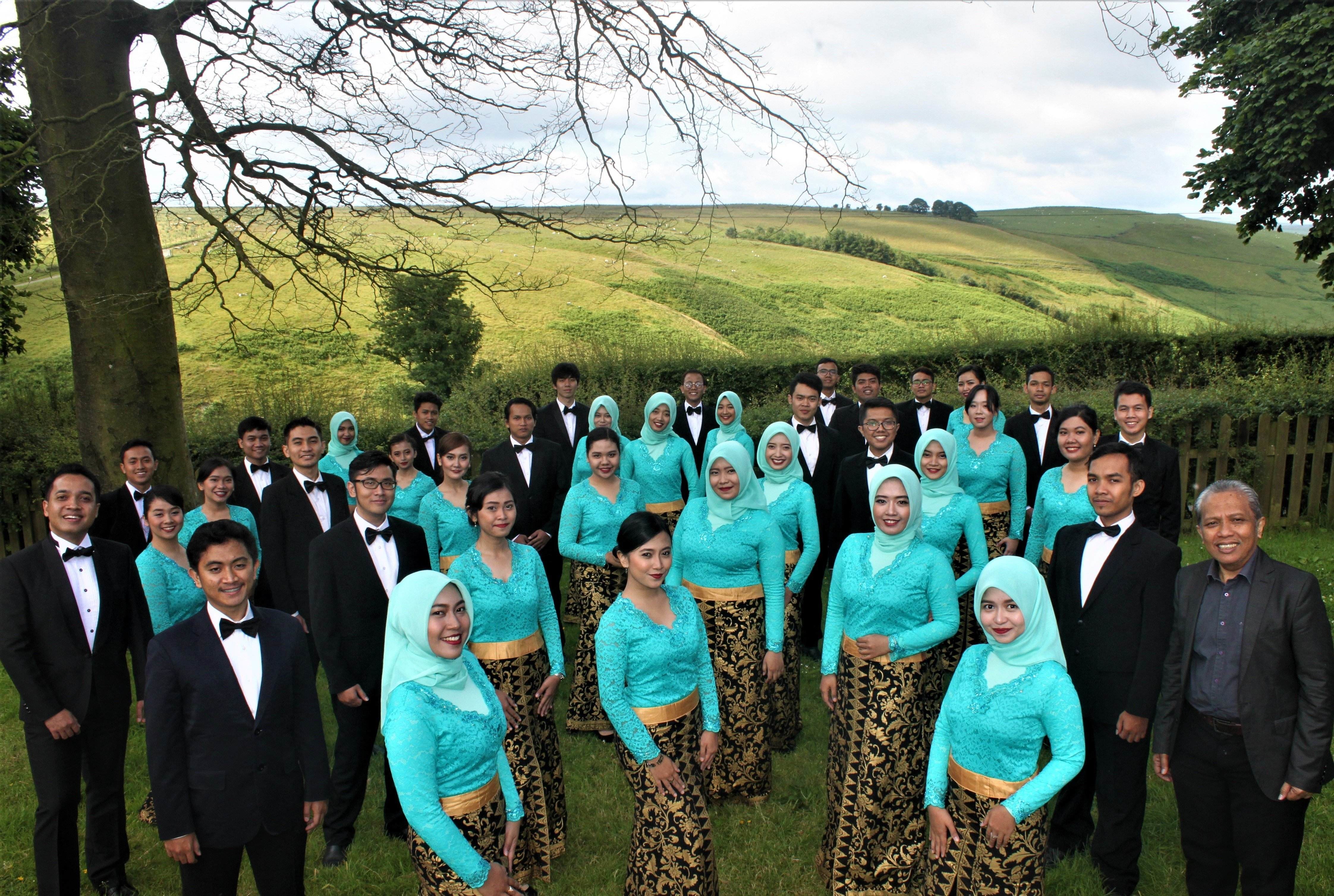 ITS Student Choir is a Student Activity Unit of Institut Teknologi Sepuluh Nopember which houses all its members who have interests and talents in the choir arts field. Choir is a vocal art that blends sound to create a harmonization of the chanting tone. As time and process progressed, the ITS Student Choir not only had an agenda to carve achievements but also to spread cultural arts to a broad audience outside of Indonesia. ITS Student Choir realizes that to spread the cultural the choir must hone skills in terms of sound to teamwork through regular training and take part in competitions. Based on international activities in order to spread the art of Indonesian culture that has been passed, ITS Student Choir received a positive response from international audiences, especially the organizers of previous competitions in Europe in the form of several offers to fill cultural events in Europe.
---
Jeju Chun Song Children's Choir – Jeju, South Korea
Conductor Hyunchul Lee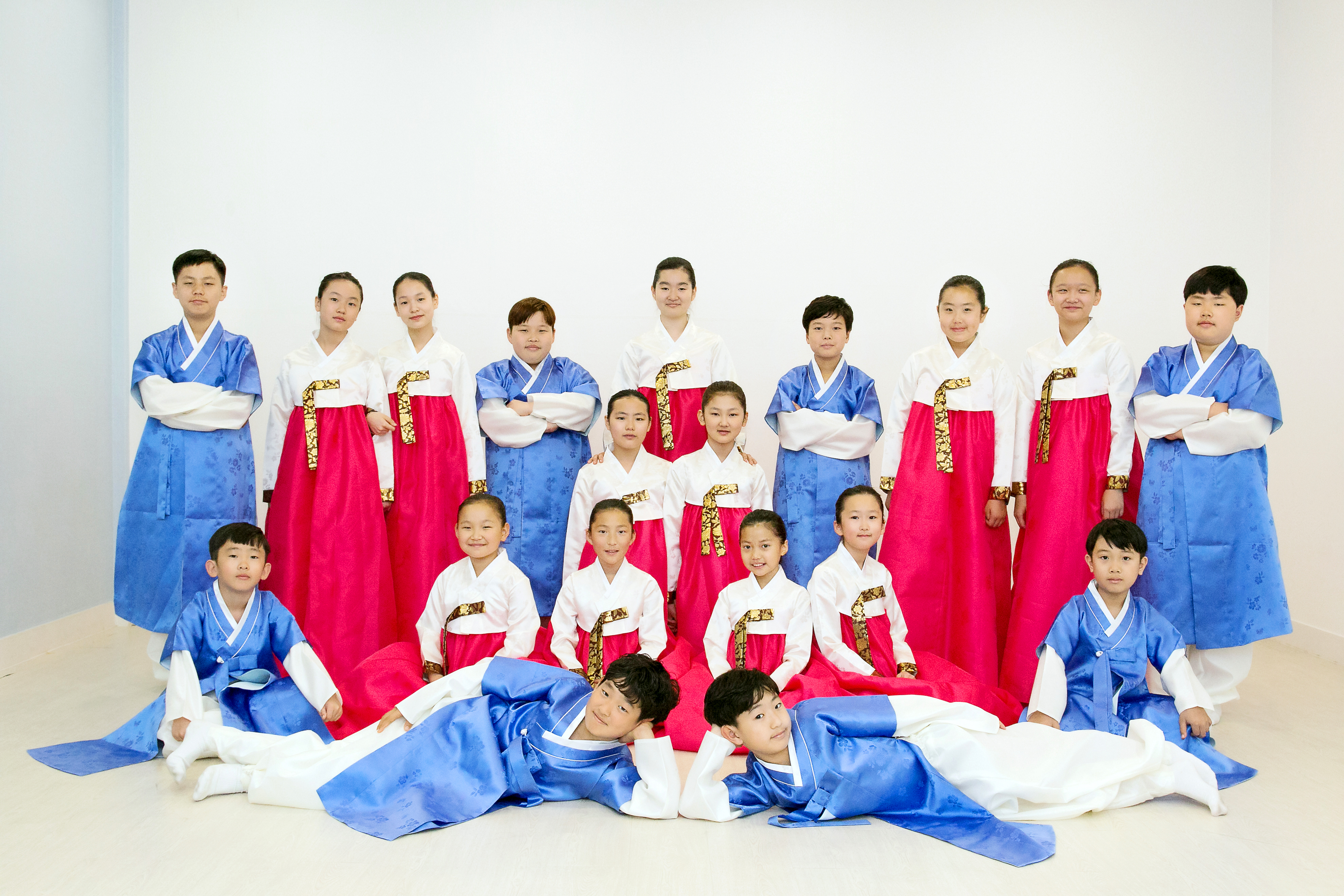 Jeju Chun-Song Children's Choir is the first music education project of Chun-Song Foundation (Jongsik Kim, President), which is established for music arts activities and music education for youth and Jeju islanders. The choir was founded in January, 2017, and the children and youth choir singers are trained through performances and rehearsals in order to develop their musical and emotional senses. Also, another purpose is promote Jeju Island by sharing songs of peace and of harmony; and mostly, sharing the voice of joy to the people around the world. Jeju Chun-Song Children's Choir had their foundation concert in May, 2018 and was invited as a special guest from several events and concerts, such as, 2017 Seogwipo Opera Festival, Musical 'Harmony', International Fleet Review 2018 in Seogwipo City, and so on. Heechurl Kim, Artistic Director, Hyeyoung Ko, Accompanist, Jeehoo Kim, Voice Trainer. Conductor is Hyunchul Lee who composed and arranged over 800 pieces in various genres including sacred anthems, secular art songs, folk songs, published through various publishers including Oxford University Press, Chorus Center Publisher and more.
---
Ronald Reagan High School Choir, San Antonio, Texas, USA
Conductor Mary Cowart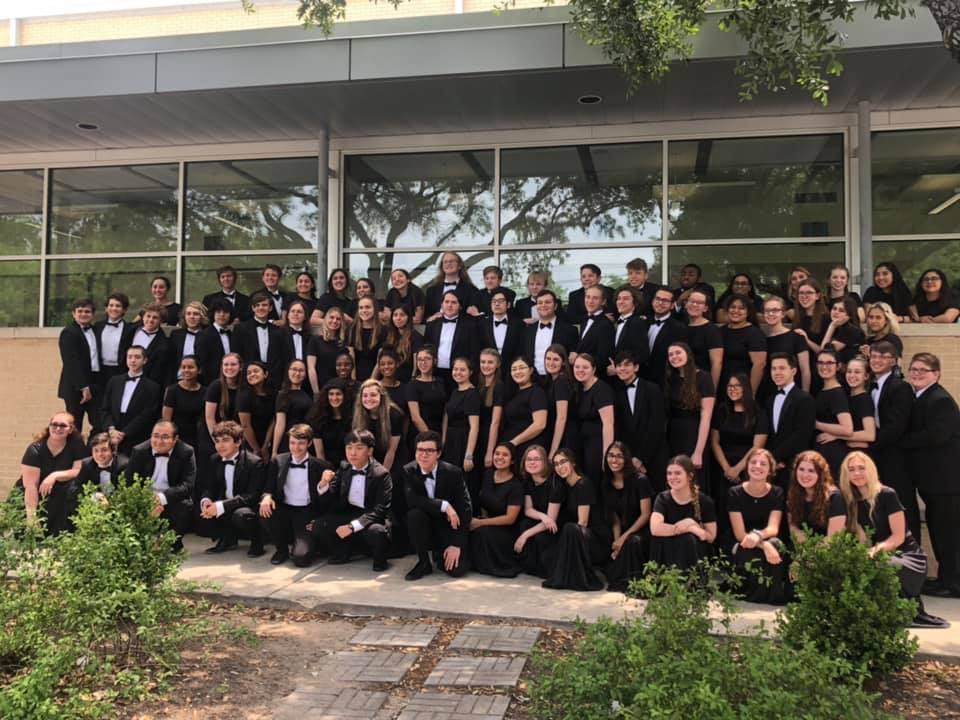 Ronald Reagan High School is located in San Antonio, Texas. Reagan is considered one of the best high schools in San Antonio, in the state of Texas, and also ranks high amongst high schools in the United States. The Reagan High School Choir program consists of 300 students, ranging in age from 14-18 years old, and eight ensembles. Reagan consistently earns the highest scores in various competitions and places multiple students into the Texas All-State Choirs every year. Students who go through the Reagan Choir program work to develop good singing technique, music literacy skills, and a wide knowledge of various styles of vocal and choral music. The choir performing here in Italy consists of students from all of the ensembles at Reagan High School. This is their third time to travel to Italy and perform in St. Peter's basilica, as well as other wonderful venues.
---
Shu-Te Glee Club, Kaohsiung, Taiwan
Conductor Shanmin Yu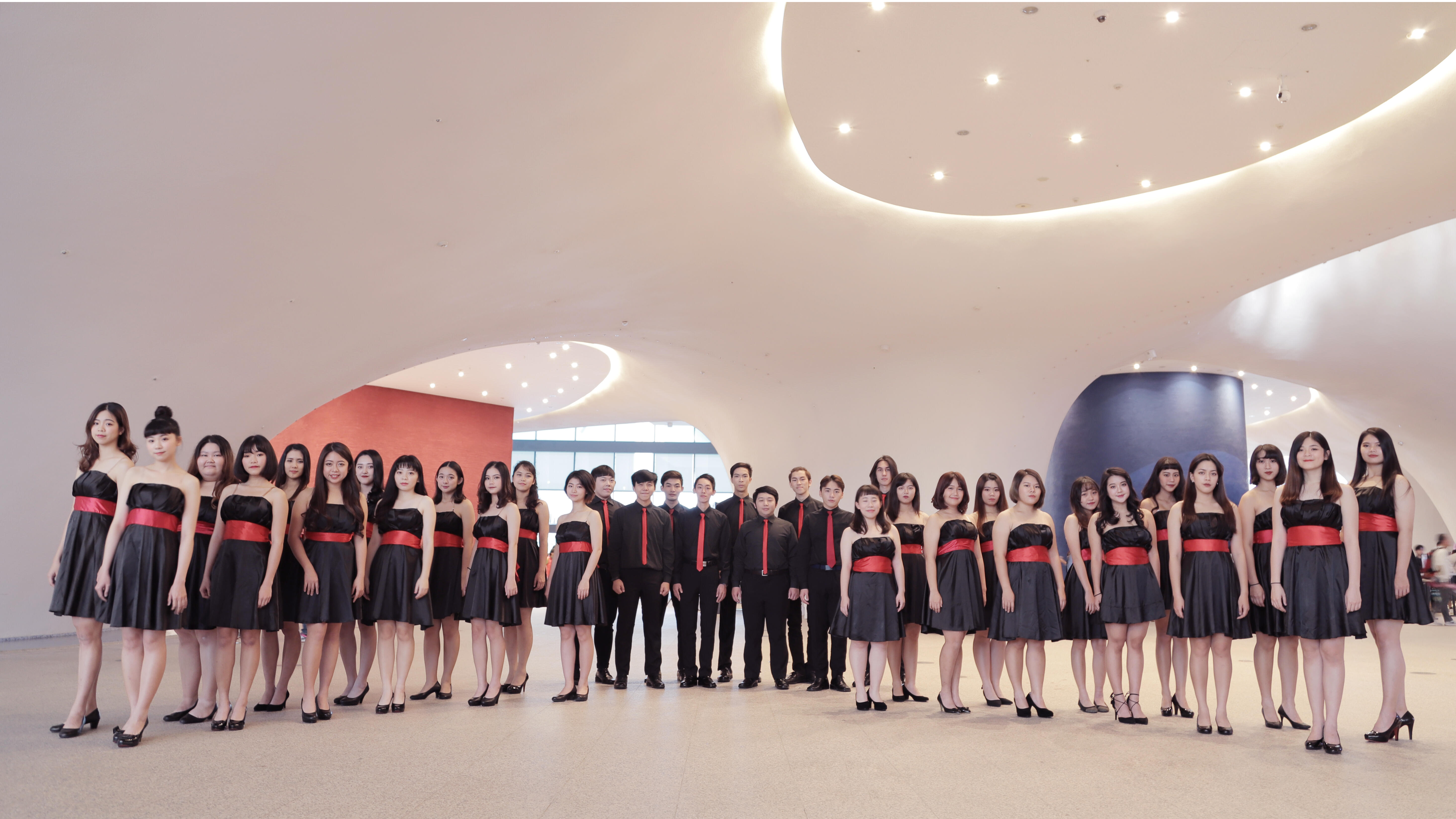 Shu-Te Glee Club was established in March 2013. It was called by Shih-Hue Tu, the head of Department of Performing Arts, Shu-Te University, and appointed Shanmin Yu, assistant director, to be the conductor of the choir. Department of Performing Arts was established in 2006 and began enrolling students in 2007. Shu-Te University is the first college in Taiwan to combine the studies of the theater, dance and music all within a single department. "Glee Club" means the chorus of joy. The aim of Glee Club is to gathered the young students who loves singing and dancing. Glee Club was successfully extend the form of chorus and a cappella by Ms. Yu's professional and serious kind of teaching. Although Glee Club set up only a few years, it was already attend many international performances and competitions. For instance, Shu-Te Clee Club won the Silver Medal at the 6th Grand Prix Pattyay in the category of Spiritual, Gospels and Jazz. Glee Club got the Honors Award in the 2016 National Students Music Competition in the category of mixed chorus and male chorus, and the Excellent Award in female chorus. In the future, Shu-Te Glee Club will keep going on attending more competitions and performances, to transmit the idea of love and joy by harmony.
---
Taizhou Aile Youth Choir – Taizhou, China
Conductors Chenlin Hu, Jianxun Zhen
Approved by the government of Taizhou City, Taizhou Aiyue Children's Choir is a non-profit literature and art organization belonging to the Communist Youth League of Taizhou. The group members, aging from five to sixteen, are selected from the primary and high schools in Taizhou. With a most outstanding professional conductor employed as our resident conductor, the Choir aims at advocating individuality and developing children's talents, hoping to provide a learning environment and experience of multi-intelligence, happiness and delicacy. At the same time, with more than 500 group members, we hope to discover and foster literary and artistic talents among students in Taizhou, aiming to make the Choir a top-class and influential exemplary group both at home and abroad.In 2013, the choir participated in second Asia International Vocal Festival, and won the first prize among the terms of simultaneous.
---
Vocal Blue Trains – Florence, Italy
Conductor Alessandro Gerini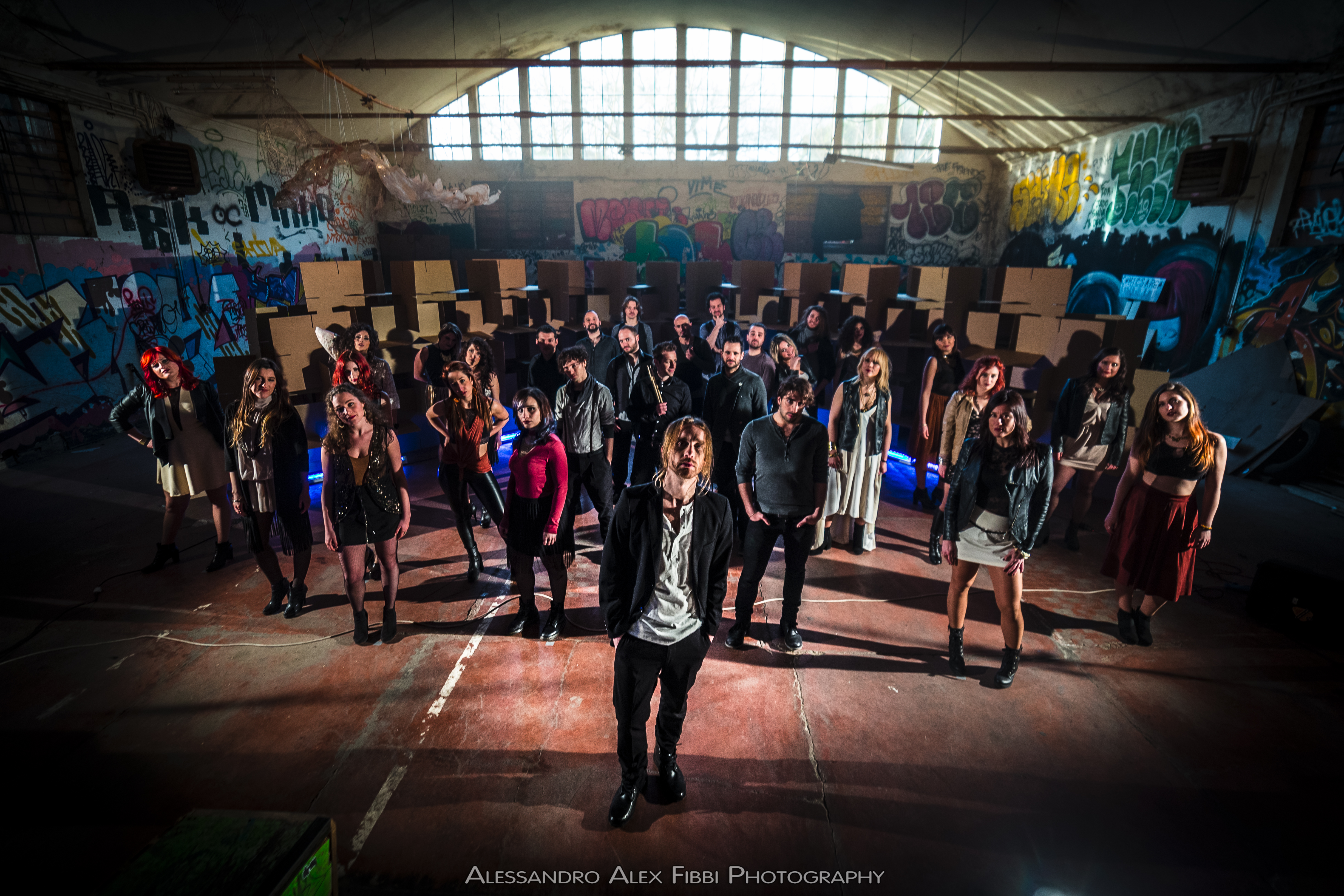 The Vocal Blue Trains are a vocal group of thirty-seven members, founded and directed by Alessandro Gerini, Italian-Polish singer and arranger. A multifaceted reality that marries the choral imprint of gospel and traditional polyphony with the modern sounds of electronic music and the ambient house. In three years they have attracted national and international attention, thanks to important collaborations with artists such as Paul Phoenix (King's Singers), Gigi Proietti, Neri Marcorè, Sergio Sylvestre and Modà. The project has over 60 concerts in Italy, Europe and Asia, and boasts prestigious participations in some of the most important international festivals such as the Lucca International Choir Festival (Italy), Wien International Festival for Choirs and Orchestras (Austria), Prague Advent Choral Meeting (Czech Republic), the Jeju International Choir & Symposium 2018 (South Korea), the Gala Concert at the Pantheon, Rome and the Chorus Inside Moscow Sounds 2019 festival (Russia). With the release of the cover of "Smells Like Teen Spirit" by Nirvana, the choir imposed itself on the attention of the public and the press, obtaining thousands of views and collecting as many followers on the main social channels. In June 2018 the highly anticipated single was released, an electronic key arrangement of "Lonely Boy" by the Black Keys. The group has recently started an important collaboration with Paul Phoenix, world-renowned vocal coach and current leader of Purple Vocals, as "Artist in Residence". The partnership includes recording sessions and workshops.
---
Youth Mixed Choir of the Music School Josif Marinkovic – Zrenjanin, Serbia
Conductor Zorica Kozlovacki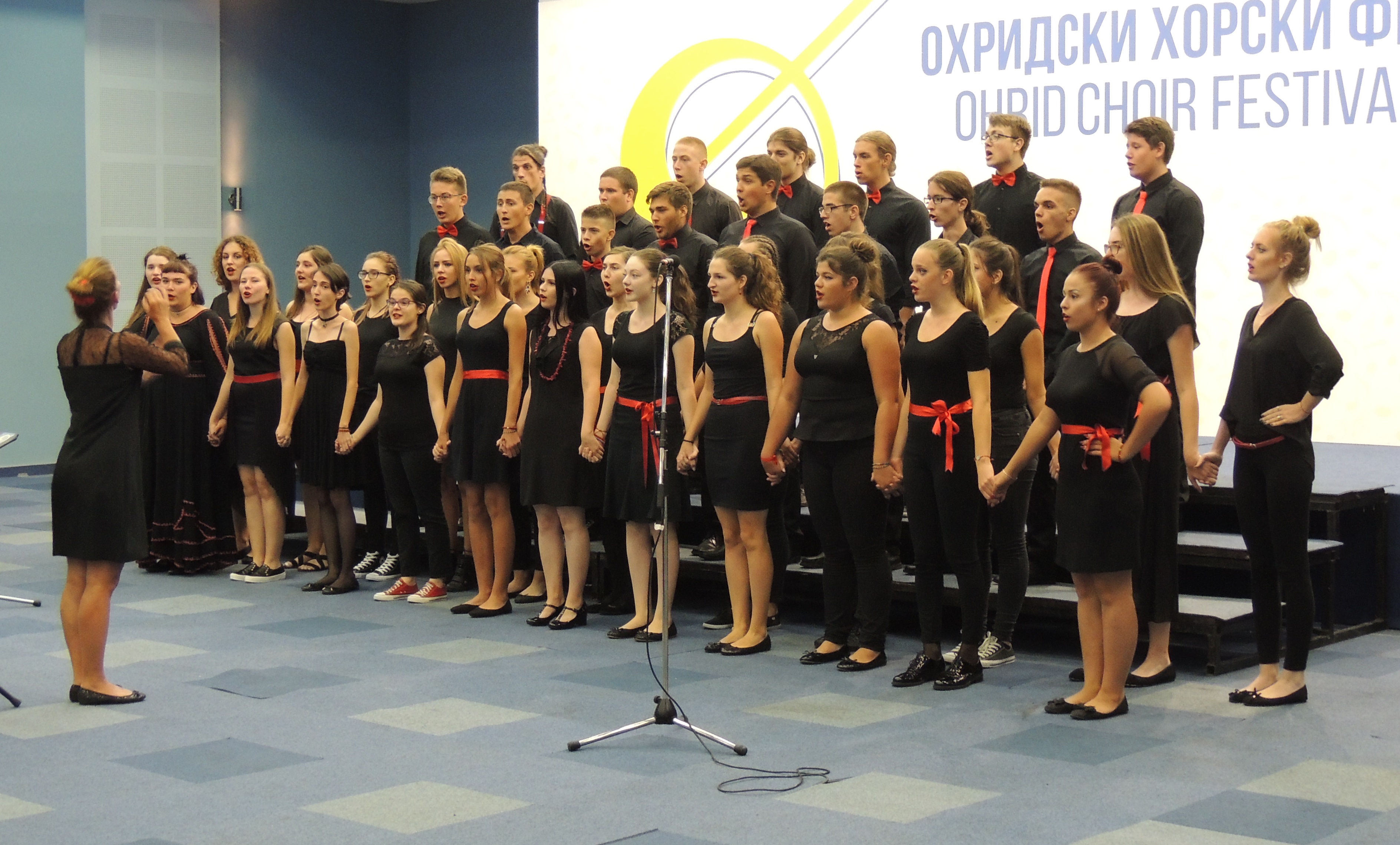 The choir was founded in 1961, when Music school was established. Its members are talented teenage students of High music school "Josif Marinkovic" who are all passionately devoted to music. The conductor of the choir is Zorica Kozlovacki since 2004. The repertoire is very diverse, giving an opportunity to the students so they can learn different styles and genres, and includes original choral songs and choral arrangements of Serbian and foreign composers, both accompanied and a cappella. The choir has been part of cultural life in Zrenjanin, regularly performs at concerts and participates in projects, competitions and festivals in the country and abroad and has won forty awards, most of them are first places and gold medals. The choir are especially proud of the prizes: Gold medal in 2011 – Graz, first place in 2018, 2010 – Neerpelt, gold diplomas as winner of the category 2010 – Bad Ischl, 2012, 2016 – Bratislava and special prize 2018 – Ohrid. The Choir cherishes the original Serbian folk music in the original or modern arrangements, perform in original and picturesque Serbian folk costume. Singers are singing directly from the heart and each of performance is full of positive emotions and love that the audience does not leave indifferent. Jury report "….it was a very joyful performance that touches the audience a lot! The beautiful voices made this an overall musical performance"