Tim Sharp – USA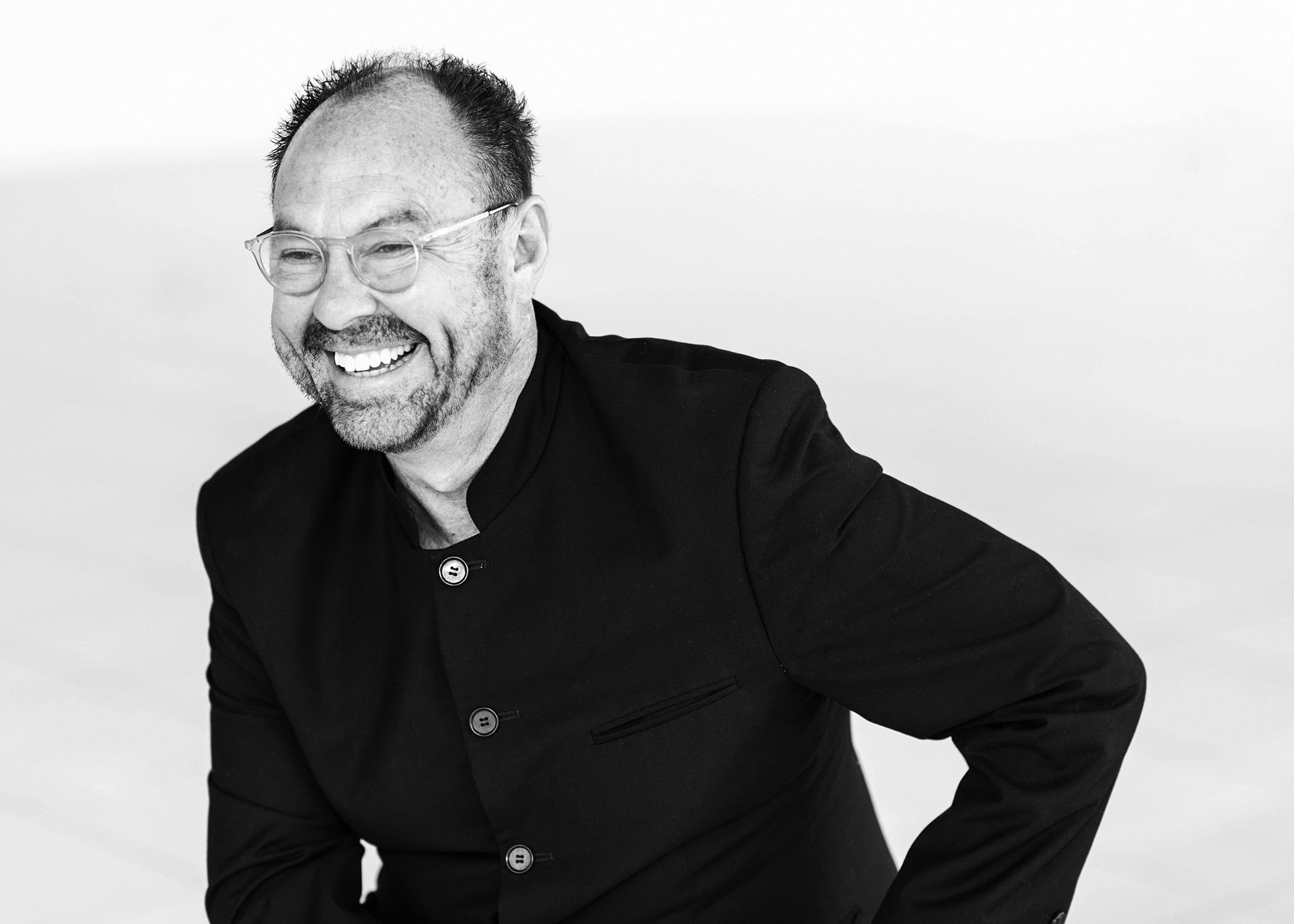 Tim Sharp is Executive Director of the American Choral Directors Association and Vice President of IFCM. Dr. Sharp pursues an aggressive agenda of progressive initiatives to keep ACDA energized and relevant in the 21stcentury, inspiring ACDA's membership to excellence in choral music performance, education, composition, and advocacy. Tim is also in his fifth season as Artistic Director of the Tulsa Oratorio Chorus, Tulsa, where critics characterize his performances as having "stunning power" and "great passion and precision". Before coming to ACDA, Sharp was Dean of Fine Arts at Rhodes College, Memphis, where he conducted the Rhodes Singers and MasterSingers Chorale. Earlier, he was Director of Choral Activities at Belmont University where he conducted the Belmont Chorale and Oratorio Chorus. Sharp's publications include Mentoring in the Ensemble Arts, Precision Conducting, Up Front! Becoming the Complete Choral Conductor, Achieving Choral Blend and Balance, Memphis Music Before the Blues, Nashville Music Before Country, Jubilate! Amen!, Collaborative Creativity, and a variety of articles, essays, and CD liner notes. His most recent publication is the historical-critical edition Johannes Herbst: Hymns to be Sung at the Pianoforte. Published compositions and arrangements exhibit his interest in conceptual programming as seen in the collections Salvation is Created, An Early American Service of Lessons and Carols, the young voices series including Christmas Messiah for Young Voices, his own choral series through Gentry Publications, and A High Lonesome Bluegrass Mass, in which he regularly performs as a guest banjo player. Tim received undergraduate degree at Belmont University, and his MCM and DMA degree from The School of Church Music, Louisville, KY. His post-doctoral work has taken place at the Aspen Music School, Aspen; the NEH Medieval Studies program at Harvard University; throughout Belgium on a Rotary Scholarship; and at Cambridge University, where he is a Clare Hall Life Fellow.
---
Theodora Pavlovitch – Bulgaria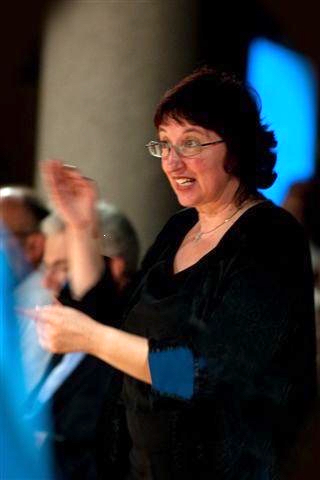 THEODORA PAVLOVITCH is a Professor in choral conducting and Head of Conducting Department at the Bulgarian National Academy of Music. She is also a lecturer at Sofia University.
Her artistic career started in 1986 when she worked as choir-master of the Bulgarian National TV-choir contributing to many TV-programs, live concerts and recordings. In 1991 she became conductor of the Sofia Chamber Choir called upon her teacher Prof. Vassil Arnaoudov. With this choir she won prestigious awards at international competitions, took part in many high-level international festivals, in TV and radio-programs, concert tours in 22 countries. Since 2005 Theodora Pavlovitch is a permanent conductor of Classic FM Radio Mixed Choir performing different styles of music in a collaboration with Classic FM Radio Orchestra. In 2007/2008 she conducted the World Youth Choir, honoured by UNESCO with the title Artist for Peace, recognizing the WYC's success as a platform for intercultural dialogue through music. Prof. Theodora Pavlovitch is frequently invited as a member of Jury-panels at a number of international choral competitions, as a conductor and a lecturer at prestigious international events in 25 European countries and Russia,USA, Japan , China, Hong Kong, Taiwan, South Korea, Israel. In 2005 she led a Master class for choral conductors in the program of the 7th World Symposium on Choral Music in Kyoto, Japan.  For her artistic achievements, Prof. Theodora Pavlovitch has been awarded:
– Golden Century – a special Prize given by the Ministry of Culture of Republic Bulgaria (2016);
– Prize "The Hearth of Sofia" given by the Sofia Municipality and the
Bulgarian Ministry of Education and Science (2016);
– Golden Lyre given by the professional Union of Bulgarian Musicians ( 2012);
– Golden Book of the Council of the European Scientific and Cultural
societies (2012);
– Special Prizes of the Bulgarian Choir's Union and Classic FM Radio.
---
Cristina Gallardo-Domas – Chile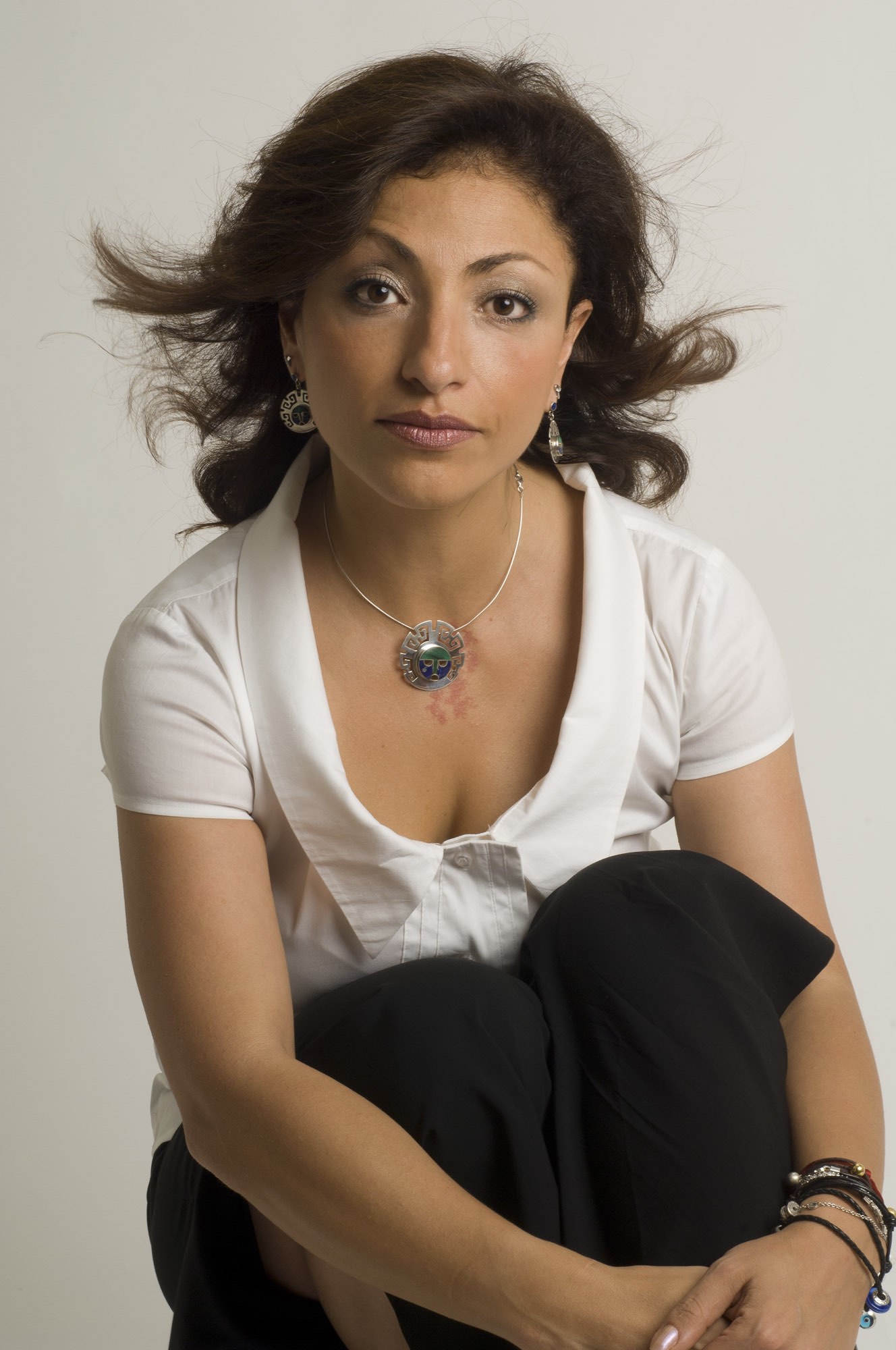 Cristina Gallardo-Domâs is a soprano, born in Santiago, Chile, who frequently performs in operas by Puccini. Gallardo-Domâs made her debut as Madama Butterfly in 1990 at the Municipal Theatre of Santiago and, three years later, began performing in opera houses in Europe, making her La Scala debut in 1993 in La Rondine. Gallardo-Domâs' many Puccini performances include: Turandot and Madama Butterfly at the Metropolitan Opera, Vienna State Opera, and Royal Opera House; La bohème at the Metropolitan Opera, La Scala, and Paris Opéra; Manon Lescaut at the Zurich Opera and Los Angeles Opera; Simon Boccanegra (by Verdi) at Vienna State Opera, Bavarian State Opera, and the Palau de les Arts Reina Sofia in Valencia; and Suor Angelica at Amsterdam's Concertgebouw and Teatro Colón. Gallardo-Domâs is known for her Madama Butterfly and was featured in the heavily promoted new production of this work that opened the 2006/2007 season at the Metropolitan Opera and marked the beginning of Peter Gelb's tenure as General Manager of the Met. According to her website [1], she was personally chosen by the director, Anthony Minghella, for this role, having successfully performed it previously at the Royal Opera. In 2010 Gallardo-Domâs created the role of Matilde Neruda in the Los Angeles world premiere of Daniel Catán's Il Postino. Gallardo-Domâs received a degree with honors in music from the Escuela Moderna de Música in Santiago and also studied at the Juilliard School in New York. She has been recognized with top cultural honors in Chile: the Gabriela Mistral Award and the Gran Cruz Apostol Santiago. She has also won top prizes in singing competitions. Gallardo-Domâs lives in the Canary Islands, Spain, with her husband, a Spanish lawyer, and her two children.
---
David Slater – Australia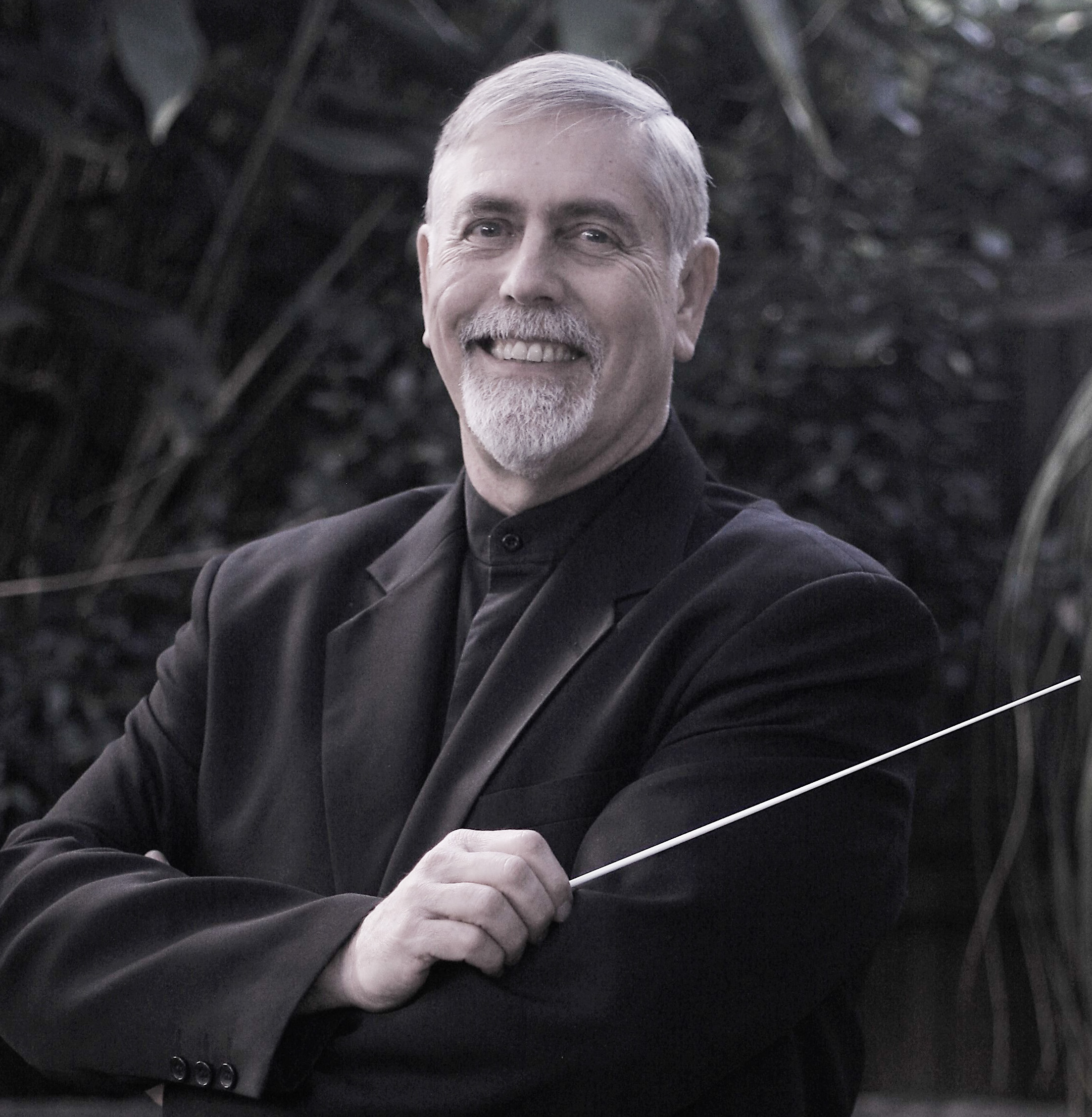 David Slater is an Australian composer, conductor and music educator. His compositions have received numerous awards and were twice short-listed for Australia's richest composition prize. His work encompasses many genres from concert hall to TV, film and advertising, and includes solo, chamber, choral and orchestral music. He receives regular commissions and his work is performed throughout Australia and the world. Mr Slater is an experienced conductor with an extensive repertoire spanning from the Baroque to the present day. He has conducted student and professional orchestras and choirs in several countries, and many seasons of musical theatre. He founded and directed a number of award-winning ensembles which include contemporary music groups, orchestras, choirs, youth orchestras and musical theatre companies. Since 2016 he has worked with choirs and orchestras from Austria, China, England, Estonia, Hong Kong, Hungary, Ireland, Japan, Poland, Russia, Spain, Taiwan and USA, as well as in Australia. He is a regular guest at international music festivals, where he sits on international juries, conducts masterclasses and gives lectures. His regular schedule includes engagements in Austria, Italy and Slovakia, with notable events in Germany, Latvia and Russia, among others. Mr Slater has over 35 years' experience as a music educator and lecturer. He is passionate about the role of music in society and in education, and has promoted the creation, study and performance of great music throughout his career. He has been a consultant on music curriculum and final year examiner in three Australian states. He has won many major awards for composition, conducting and services to music in the community, including the Symphony Australia Prize, the National Award of the Orchestras of Australia Network and Australia Day awards for services to music in the community. He has published articles on music and music education and is Australia's representative to the World Choir Council.
---
Raffaele Puccianti – Italy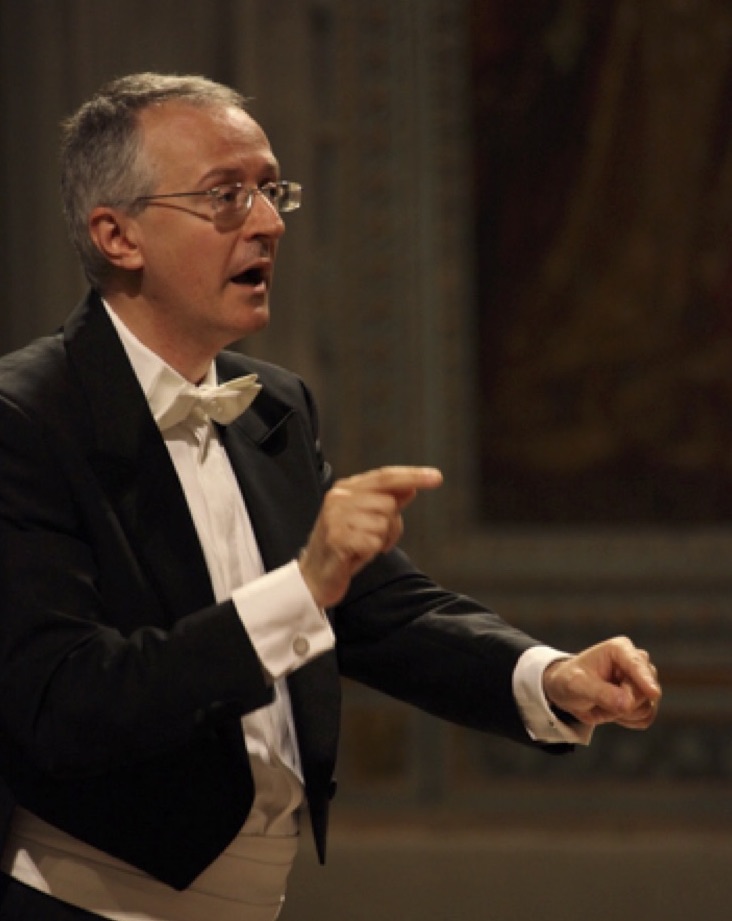 Pianist and choir director, he completed his musical studies at the "L.Cherubini" Conservatory of Florence, graduating in piano with full marks and honors in the class of Rosa Maria Scarlino, studying composition and reading of the score with Salvatore Sciarrino and Romano Pezzati. In 1996 he graduated from the first three-year "Fosco Corti" course of professional qualification for choir directors organized by the "G. D'Arezzo, "from the European Community and the Tuscany Region, studying with the masters René Clemencic, Gary Graden, Diego Fasolis, Marco Balderi, Roberto Gabbiani, Francesco Luisi, Romano Pezzati, Piergiorgio Righele. As director of Opera Polifonica of the Florence Academy of Music, he performed numerous concerts in Italy and abroad entirely dedicated to Renaissance music and Flemish polyphony collaborating with RAI Educational, Radio 3 suites, the Ensemble Modo Antico, Federico Maria Sardelli, Peter Phillips and The Tallis Scholars. For the Bongiovanni label he recorded some CDs, some of which were reviewed by some important international music magazines such as "Musica" and the US magazine "Fanfare Magazine". With the Polifonici Senesi he has made numerous concerts collaborating several times with the Regional Orchestra of Tuscany and the Accademia Musicale Chigiana. With the Schola Cantorum of the "Carmen Campori" Music Association of Incisa Valdarno (of which he is director since 1999) he has performed concerts in Brussels, Paris, Prague, Cologne, Munich, Czechoslovakia, Bethlehem and Jerusalem. Since February 2010, he has been conducting the Choir Harmonia Cantata of Florence with which he has made several productions collaborating with I Solisti Fiorentini, the Orchestra da Camera Fiorentina, the Polska Iuventus Orchestra, Orchestra della Toscana, Quartetto "Magrigal", Orchestra Camerata Strumentale di Prato, Orchestra "Promusica" in Pistoia, Orchestra "il Teatro dei Suoni" in Prato, Orchestra "Agimus-Arte", and with the directors Ladislau Petru Horvath, G. Lanzetta, A. Fornaciari, Andrej Alexeev, Alessandro Pinzauti, Daniele Giorgi, Marco Balderi, Oleg Caetani, P. Tiboris, Roland Boer and with the soloists Gemma Bertagnolli, Monica Bacelli, Gregoria Nardi, Eva Mei, Marina Comparato, Filippo Adami, Antonia Brown, Ugo Guagliardo. In 2014 he collaborated with the Choir of the Maggio Musicale Fiorentino as "another master of the choir" assistant of Maestro Lorenzo Fratini. From September 2015 he is director of the Chigiana Children's Choir, Chorus of Voices of the Chigiana Academy of Music. Collaborate as a pianist collaborator with the Conservatory of Music "L. Cherubini "of Florence.
---
Leonardo Sagliocca – Italy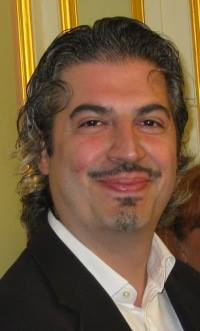 Leonardo Sagliocca is an italian bass-baritone. He was born in Florence. After an audition with the world famous baritone Gino Bechi, he was encouraged by him to begin the Opera singing career and began singing studies in the Scuola di Musica di Fiesole under Elio Lippi, Donatella Debolini and Gianni Fabbrini. This school of music was founded by the world famous viola player of the "Quartetto Italiano", Piero Farulli. After that, Leonardo Sagliocca continued his formation in the University of Music of Florence, the "Conservatorio Luigi Cherubini" under the scottish soprano Kate Lafferty Gamberucci. At the age of 23 he was noticed by the world famous italian baritone Rolando Panerai who immediately invited him to join his class of international singers and engaged him for the operas "Il Barbiere di Siviglia" by Gioachino Rossini, "La Traviata" by Giuseppe Verdi and "Gianni Schicchi" by Giacomo Puccini. In 1996 he was invited also by the great baritone Leo Nucci to sing beside him in Verdi's "La Traviata" and to join his class. Leonardo Sagliocca won the 1998 edition of international competition "William Walton – the actor-singer",sponsored by The Prince of Wales, Charles, which gave him the chance to improve his acting and singing talents with world famous artists like James Lockhart, Graziella Sciutti, Jonathan Papp (Royal Academy of Music, London), Harriet Lawson (Rossini Opera Festival), Corradina Caporello (Juillard School, New York) and perform the opera "Gianni Schicchi" by Giacomo Puccini in front of the Prince. During this Master Class Leonardo Sagliocca was invited for a scholarship at the Royal Academy of Music of London. Other peaks of his career: In 1999 he was singing in the Dome of Genova (Genua,Italy) with the Orchestra of Teatro Carlo Felice, the main theater in Genua, under Herbert Handt. The same year he was invited by the great specialist of Rossini's Operas, Luis Alva, to sing the role of Mustafa in the Opera "L'Italiana in Algeri" of G.Rossini in Lima, Peru. Also in 1999 he was invited in Lucca by the american former tenor and conductor Herbert Handt to sing world premiere of works by eminent composers. The most famous one,winner of the Academy Award for his career, Ennio Morricone, author of many unforgettable soundtracks of famous movies like "Days of Heaven","The Mission","The Untouchables","Nuovo Cinema Paradiso". Ennio Morricone was present at the rehearsals and at the concerts,cooperating with Leonardo Sagliocca and the other musicians. In 2005 Leonardo Sagliocca is invited at a very important season, The South Bank Centre at the Queen Elizabeth Hall in London, the season of the London Philharmonic Orchestra. Following, a "resumé" of the entire career of Leonardo Sagliocca: He began the soloist career in 1993 in Italy and all over the world, in the fields of symphonic, oratorial, operatic music and from the middle age music to the contemporary. He performed as soloist with the following Associations and Musical Institutions: Teatro del Maggio Musicale Fiorentino (Florence main theatre and one of the oldest Festivals of the world), Festival dei Due Mondi of Spoleto (Umbria), Sagra Musicale Umbra (Perugia), Festival Puccini di Torre del Lago (where Giacomo Puccini composed many of his masterpieces), Ravenna Festival (organized by the wife of the great italian conductor Riccardo Muti), Nuova Cappella di Palazzo (Lucca), Associazione Musicale Lucchese (Lucca), Amici della Musica Firenze (Florence), Centro Busoni (Empoli), Festival Internazionale di San Gimignano (San Gimignano,Siena), Orchestra da Camera Fiorentina (Florence), Centro Internazionale di Musica Antica (CIMA,Rome), Tuscia Opera Festival (Viterbo, Italy), Orchestra della Toscana (ORT,Florence), Estate Regina (Montecatini Terme), South Bank Centre (London Philharmonic Orchestra Festival, London), Jeszienny Salon Muszyczny, Szceczin (Poland), Musiksommer Loisachtal (Germany). He performed together with world famous artists like: Gino Bechi, Rolando Panerai, Leo Nucci, Luis Alva, Gennaro Sica, Susanna Rigacci, Victor Micallef, Giorgio Casciarri, Duccio Dal Monte, Marina Comparato, Barbara Di Castri, Filippo Adami, Leonardo De Lisi, Alfie Boe etc. He performed with the following conductors: Salvatore Accardo, Claudio Scimone, Alberto Veronesi, Lu Jia, James Lockhart, Massimo De Bernart, Jeffrey Tate, Vinko Globokar, Claudio Desderi, Filippo Maria Bressan, Herbert Handt, Alessandro Pinzauti, Marco Balderi, Jonathan Brandani, Elisabetta Maschio, Riccardo Cirri, Giuseppe Lanzetta, Federico Bardazzi, Fabio Neri, Riccardo Martinini, Federico Sardelli, Sergio Siminovich, Marco Severi, Augusto Vismara, Giovan Battista Varoli, Piero Papini, Carlo Moreno Volpini, Franz Schottky etc. He performed with the following directors: Paolo Miccichè, Luciano Alberti, Aldo Tarabella, Luca Ferraris, Riccardo Diana, Gennaro Sica, Graziella Sciutti etc. He sang for the first time in the world works by Ennio Morricone, Luca Lombardi, Franco Mannino, Fabio Cifariello Ciardi, Riccardo Riccardi always in front of the composers and under their supervision. He has also performed many recitals with piano players, small vocal groups, small orchestras and big orchestras in cities like Barcelona, Madrid, Munchen, Frankfurt, Koln, Kassel, Sczeczin, Innsbruck, Klagenfurt, Zurich, Lugano, New Zealand, Australia and regularly in Japan (Tokyo, Osaka, Nagoya, Fukuoka, Kagoshima, Kumamoto, Niigata). He is permanent member of high level Ensembles like the "Ensemble San Felice" of Florence,Italy, the "Nuova Cappella di Palazzo" of Lucca,Italy and the "Cappella Musicale di Santo Stefano" of Prato, Italy. He is co-founder of the "Ensemble San Felice", a vocal and instrumental group specialized in early music, with original instruments. With the Ensemble he performed, among others, "Vespro della Beata Vergine" of C. Monteverdi, Haendel's "Messiah" and "The Fairy Queen" by H. Purcell. He cooperated as talent scout, teacher and soloist singer with the "Maggio Fiorentino Formazione", the formation agency of the main theater in Florence and one of the more historical and important festivals in Italy, the "Maggio Musicale Fiorentino". He recorded actually 8 cd's published and sold all over the world for the following labels (Tactus, Bongiovanni, Kicco Classic, Clavis, Brilliant Classics). He is also co-founder of the "Florence International Choir Festival" and invited as member of the jury in important Festivals like The Singing World in Saint Petersburg, the Choral Festivals in Bratislava, the Credo Festival in Tallinn, the Nederlands Koor Festival in Haarlem, the Mozart Festival in Prague, the Juozas Naujalis and Kaunas Cantat Festivals in Kaunas, the Monteverdi Choral Competition in Venice, the Mundus Cantat Festival in Sopot, the Silver Bells Festival in Daugavpils. He is also regularly invited as member of committee in official auditions. He was invited, in August 2014, as lecturer in the 10th World Symposium on Choral Music in Seoul, South Korea. In May 2015 has been invited for masterclasses on opera repertoire for soloists in China in very important institutions like Peking University (PKU), Central Conservatory of Music (CCOM) in Beijing and Xi'an Conservatory of Music (XACOM). Last June 2016 he has been invited to give masterclasses in China in important institutions such as: East China Normal University, Shanghai International Studies University, Zhejiang Conservatory of Music, Zhongshan University, South China Normal University. Recently he performed concerts in USA in important Festivals and halls such as Castelton Festival, founded by Lorin Maazel and Strathmore. Leonardo Sagliocca is also the creator of the season "A Night at the Opera in Florence", Italian Opera & Baroque. Young talents and international acclaimed singers from all over the world.
---
Andrea Angelini – Italy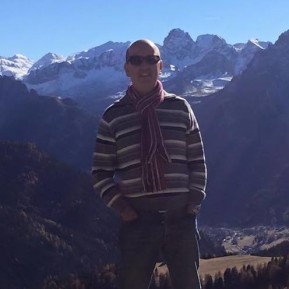 Born in Bologna, Italy, Andrea Angelini began his piano studies as a child, at the Rimini Lettimi School. He later earned a Doctorate of Music (Piano) at Ferrara's Frescobaldi Conservatory. After earning a Master in Choral Conducting he studied music therapy with Professor Cremaschi of Milan University. His interests led him to the choral field, and he earned a Bachelor studying at the International Art Academy in Rome with Fulvio Angius. He also studied organ at Pesaro's Conservatory of Music. Finally he got his PHD in Choral Music at the Cesena Conservatoire of Music. He is the Artistic Director and Conductor of the professional group Musica Ficta Vocal Ensemble that frequently performs in important Festivals in Italy and abroad. For many years, Andrea Angelini has conducted concerts with the choir Carla Amori, in Italy and abroad. Named Director of the Rimini Community Choir, Alessandro Grandi, he led this choir in several performances, including in important venues such as St. Peter's Basilica in Rome – where he was able to personally meet Pope John Paul II – and in Milan's Cathedral. He has also conducted the Belarusian National Capella Choir, the Lithuanian Jauna Muzika Choir, the Latvian Ave Sol, the Ukrainian Ave Musica, the Russian Domestik and the Tudor Consort from New Zealand. Dr. Angelini is the Artistic Director of the Choral Festival Voci nei Chiostri held annually in Rimini each spring. He has been member of the Jury at many International Choir's Competitions in Italy, Europe and Asia. He frequently leads choral workshops in Italy and abroad. Recently his Masterclass about the "Venetian Renaissance choral music" has been presented to the students of the prestigious Liszt Music Academy of Budapest and in Kuala Lumpur (Malaysia) for the Young Choral Academy. He has led similar workshops in Romania, Russia, Belarus, Moldavia and China too. He is the artistic director and one of the tutors at the Rimini International Choral Workshop, where he teaches with Peter Phillips, director of the Tallis Scholars. Mr. Angelini is also the artistic director of the Rimini International Choral Competition, of the Claudio Monteverdi Choral Competition and of the Queen of the Adriatic Sea Choral Festival and Competition and of the Liviu Borlan Choral Festival. He is the Editor of the International Choral Bulletin (ICB), the membership magazine of the IFCM (International Federation for Choral Music). He has written numerous transcriptions and arrangements for choirs and chamber ensembles. His transcription of Faure's Requiem is published by Gelber Hund Verlag of Berlin. For the American CanticaNOVA Publication, he has prepared transcriptions of important Renaissance Motets. He has published his composition with Eurarte and Ferrimontana. He is a member for Italy of the World Choir Council. Actually he is the President of AERCO, the Emilia-Romagna Regional Association of Choirs.