Tim Sharp – USA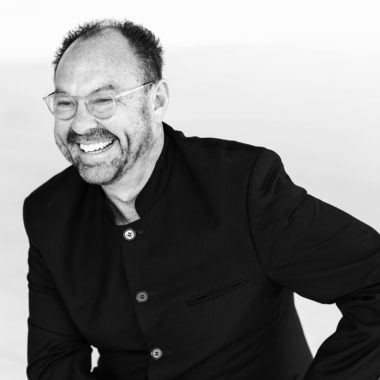 Tim Sharp is Executive Director of the American Choral Directors Association and Vice President of IFCM. Dr. Sharp pursues an aggressive agenda of progressive initiatives to keep ACDA energized and relevant in the 21st century, inspiring ACDA's membership to excellence in choral music performance, education, composition, and advocacy. Tim is also in his fifth season as Artistic Director of the Tulsa Oratorio Chorus, Tulsa, where critics characterize his performances as having "stunning power" and "great passion and precision". Before coming to ACDA, Sharp was Dean of Fine Arts at Rhodes College, Memphis, where he conducted the Rhodes Singers and MasterSingers Chorale. Earlier, he was Director of Choral Activities at Belmont University where he conducted the Belmont Chorale and Oratorio Chorus. Sharp's publications include Mentoring in the Ensemble Arts, Precision Conducting, Up Front! Becoming the Complete Choral Conductor, Achieving Choral Blend and Balance, Memphis Music Before the Blues, Nashville Music Before Country, Jubilate! Amen!, Collaborative Creativity, and a variety of articles, essays, and CD liner notes. His most recent publication is the historical-critical edition Johannes Herbst: Hymns to be Sung at the Pianoforte. Published compositions and arrangements exhibit his interest in conceptual programming as seen in the collections Salvation is Created, An Early American Service of Lessons and Carols, the young voices series including Christmas Messiah for Young Voices, his own choral series through Gentry Publications, and A High Lonesome Bluegrass Mass, in which he regularly performs as a guest banjo player. Tim received undergraduate degree at Belmont University, and his MCM and DMA degree from The School of Church Music, Louisville, KY. His post-doctoral work has taken place at the Aspen Music School, Aspen; the NEH Medieval Studies program at Harvard University; throughout Belgium on a Rotary Scholarship; and at Cambridge University, where he is a Clare Hall Life Fellow.
Paul Phoenix – UK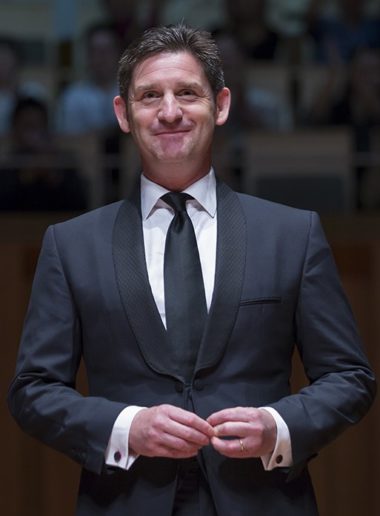 Paul Phoenix, tenor and founder of PurpleVocals. Paul's long career in the music business began in the 1970's, when he became a Chorister in St. Paul's Cathedral Choir in the City of London. He sang in the Queen's Silver Jubilee service in 1977 and recorded the Ivor Novello award-winning theme 'Nunc Dimittis' by Geoffrey Burgon, in the BBC adaptation of John Le Carre's 'Tinker Tailor Soldier Spy' in 1979, for which he was later awarded a gold disc. His musical education continued at the Royal Northern College of Music, in Manchester, England, between 1986 and 1991 where he studied voice and academic studies, spending his spare time singing in various styles and guises – as a member of Manchester Cathedral Choir, fronting a Big Band as well as recording with a Dutch group called 'Janus' (with whom, in the last few months he has completed a new album!). 'In a way, it prepared me for the musical versatility of the King's Singers', says Paul, who stresses that his freelance career was well underway by the time he graduated. There followed a six year period during which he continued to diversify, singing as a soloist in oratorio, taking part in pop and classical sessions, coaching the choristers of Westminster Under School and performing with the Monteverdi Choir. In 1997, Paul successfully auditioned for the King's Singers, and joined in September of that year. Averaging more than 120 concerts annually.
He has sung in many of the world's greatest concert halls, from Sydney Opera House to Carnegie Hall in New York, and travelled as far as Chile and New Zealand, Russia, China and South Africa, with too many places to mention in between! As well as a packed concert schedule, King's Singers recordings continue to be released to critical acclaim, and Paul was co-producer on the 2009 Grammy-winning album, 'Simple Gifts', as well as performing on the 2011 Grammy-winning recording, Light and Gold', featuring works by the American composer, Eric Whitacre. In 2013, the King's Singers were also voted into the 'Gramophone Hall of Fame'. 2014 marked his 'retirement' from the King's Singers and the launch of: 'Purple Vocals: Perform and Engage', Paul's coaching and engagement consultancy. 'It's important to me to pass on the many skills I have learned in 17 years as a King's Singer', explains Paul. 'My singing career will continue as a guest soloist, but I also want to concentrate on educating, mentoring, lecturing, speaking and coaching. I feel uniquely placed to offer new perspectives and advice on the career development of young musicians, as well as coaching choirs, ensembles and their conductors and speaking about the art of 'audience engagement'.' His work as 'PurpleVocals' takes him around the world, with visits to Colombia (playing the role of 'Aristeo' in a brand new production of 'Orfeo', with the renowned ensemble 'L'Arpeggiata) China, (coaching and speaking in Beijing, Shanghai, Nanjing and Shenyang) across Europe, the USA (coaching and performing the role of 'Evangelist' in Bach's 'St. Matthew Passion' under the the direction of Craig Jessop, with the American Festival Chorus, and as guest coach with the Philadelphia Boys Choir). Late 2016 and 2017 see him coaching and performing in Germany (as guest soloist with the WDR Orchestra in the Köln Philharmonie), Finland, Italy, Iceland, Switzerland, Hong Kong, China and the USA. Paul lives in Cambridge, England with his wife, Helena and two sons, William and Edward. When not singing he tries to avert another mid-life crisis by riding ridiculous distances on his mountain bike in aid of a friend's charity!
www.purplevocals.com
www.facebook.com/PaulPhoenixPurpleVocals
@realpaulphoenix
Heechurl Kim – South Korea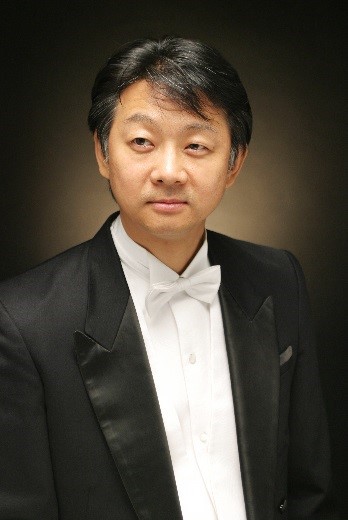 Hee-Churl Kim studied choral conducting under Dr. Hak Won Yoon in Chung-Ang University, and studied with Dr. John B. Haberlenin Georgia State University. After returning to Korea in 1997, he had conducted many choirs, such as, World Vision Korea Children's Choir, Gwang-Myung City Women's Chorale, and Sung-Nam City Teacher's Choir. He also taught in Chung-Ang University. He served as a board member of the Korean Church Music Association. From 2004 to 2015, he was the Artistic Director and Administrative Director of World Vision Korea Children's Choir. Currently, he is the conductor of Gwacheon City Women's Choir, which is the one professional women's choir in Korea. And he is the general manager of Korea Federation in Choral Music (KFCM), board member of Korea Church Music Association, Director of Yonsei University Music Academy Choir, and the board member of 'Sky Song Foundation' and director in Myungsung Presbyterian Church.