Defrost Youth Choir
Hamar, Norway
Conductor Thomas Caplin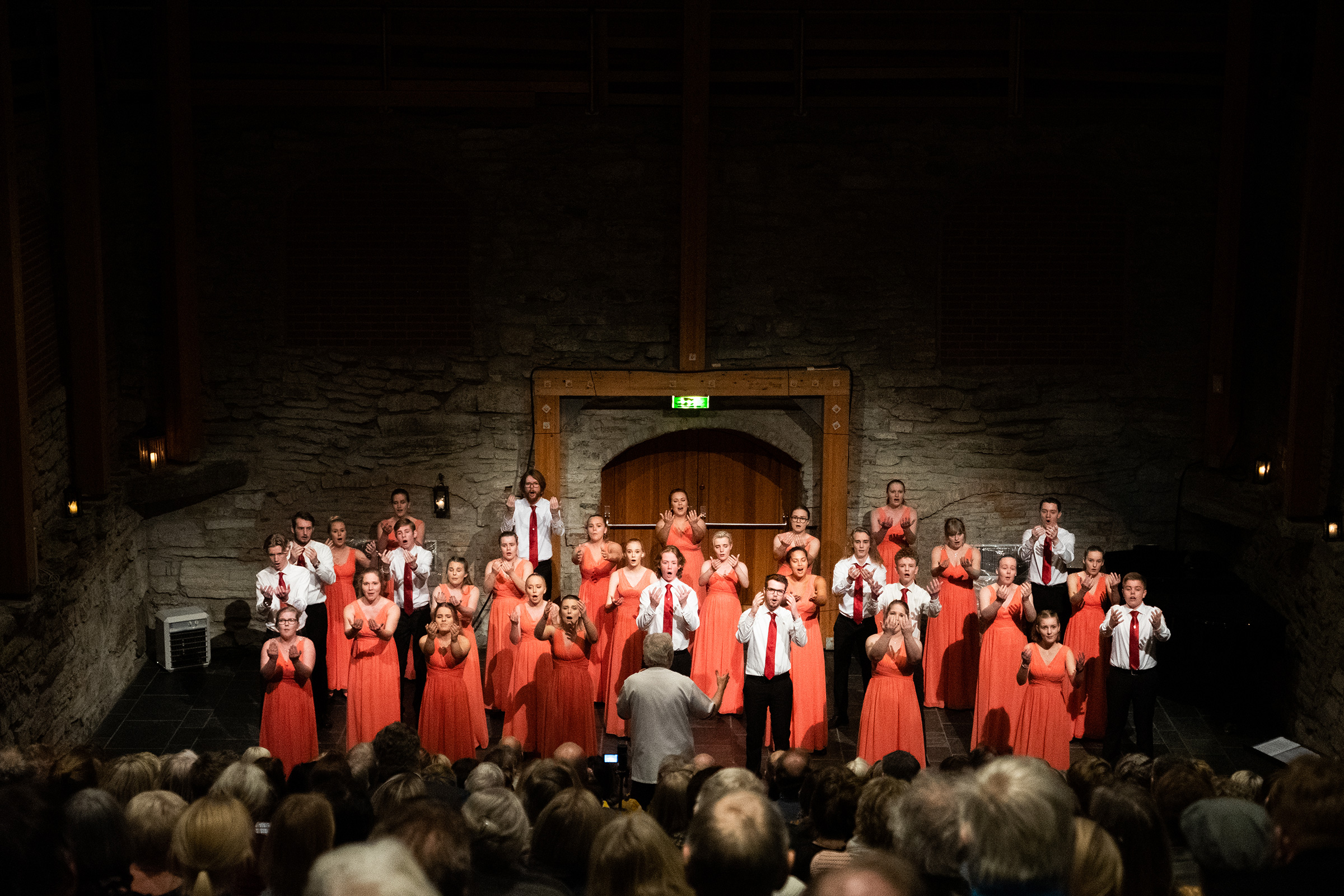 Defrost Youth Choir operates in the age segment between children, adolescents and
young adults. This is also evident in our recruitment processes, finding young talents from secondary school, high school and university. In this respect Defrost is rather unique in Norway, being able to mix different ages and gender spanning from 13 to 25, and where these young people meet in the wish to develop as a conscientious human being, understanding how they themselves can contribute in changing society by the force of fundamental values like respect, tolerance, loyalty, solidarity and integrity. We believe these are values that need to become visible and audible in empowering work with music. Music therefore becomes secondary to human development. From this emerges harmony between people, creating harmony in music and the choir's expression, something video recording from our many concerts/tours nationally and internationally expose. It is also this very special expression that has led to Defrost today being a sought after choir, both for its powerful concert performances, but also for the many given workshops, with focus on demonstrating the all-including work methods the choir works after, where each member represent a value of creativity, experience and knowledge – tacit or outspoken. We believe it's important for our society to have choirs like Defrost, in order to empower young people with self-confidence and human understanding, but also to show that it is quite alright to sing professionally as a young person, as a counter
weight to sports.
More information:
http://www.defrostyouthchoir.no/
https://www.facebook.com/DefrostYouthChoir/
https://www.youtube.com/DefrostYouthChoir
https://no.wikipedia.org/wiki/Defrost_Youth_Choir

---
Perpetuum Mobile – Moscow, Russia
Conductor Maria Kravtsova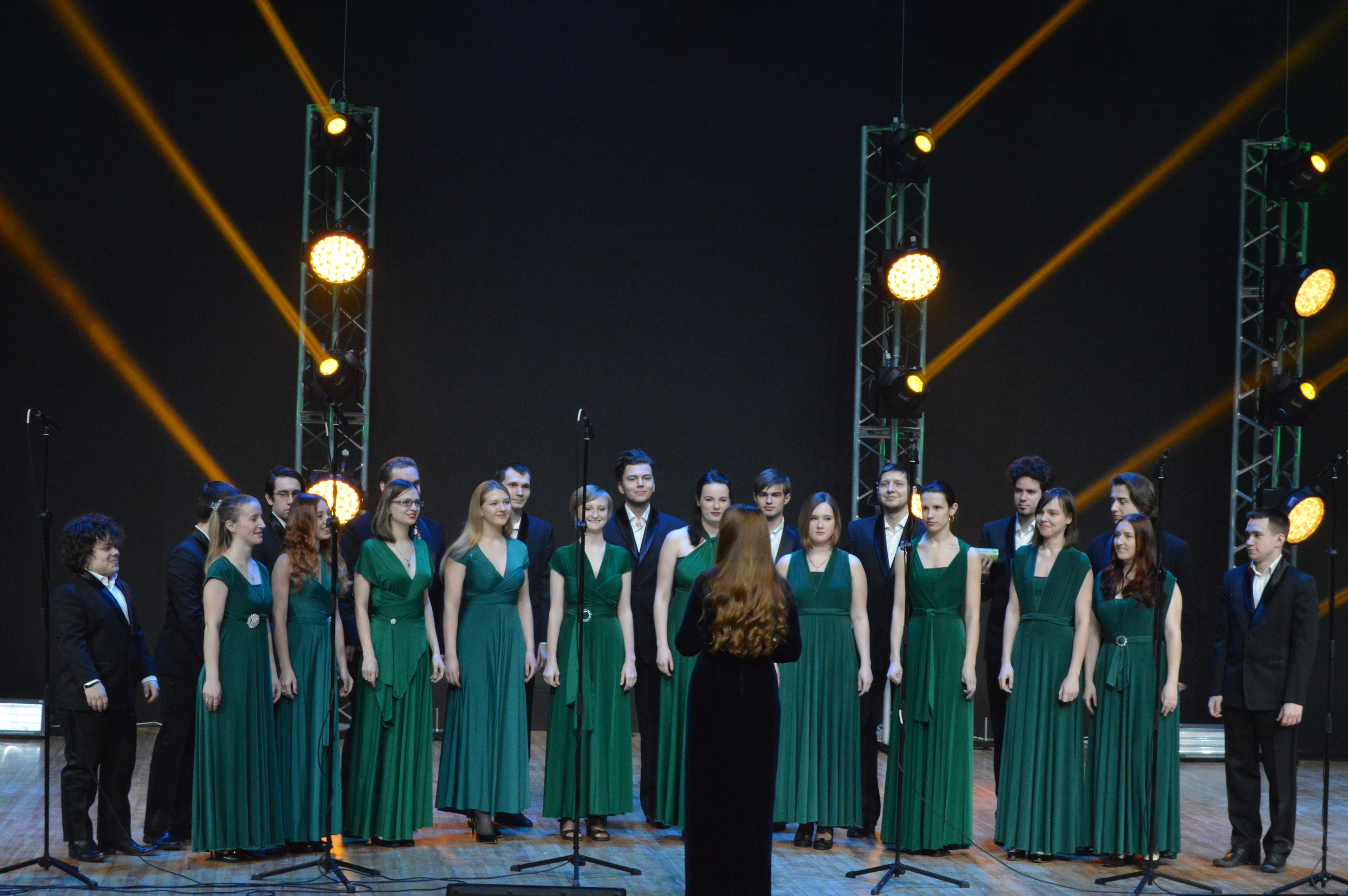 The students' choir "Perpetuum mobile" was established in Cultural Centre of Bauman Moscow Technical State University in Spring 2005. The singers are students, graduates and postgraduates of BMSTU. The head of choir – Maria Kravtsova. In 2008 Maria graduated cum laude Choral Condacting class of the Moscow Conservatory. As for today, Maria is not only a head of choir, but also a principal performer of Sudakov Moscow State Concert and Spectacular Chapel. The repertoire of "Perpetuum mobile" is quite various: from classical choral pieces up to adapted popular songs, variety and jazz turns and folksongs. "Perpetuum mobile" has won awards at russian as well as international contests. "Perpetuum mobile" take an active part in choral events in Moscow: choir do not only give regular performances at BMSTU but also have been given honor to perform at other best stages in Moscow. "Perpetuum mobile" has become popular in students' choral community.
---
Peterborough Voices
Peterborough, UK
Conductor William Prideaux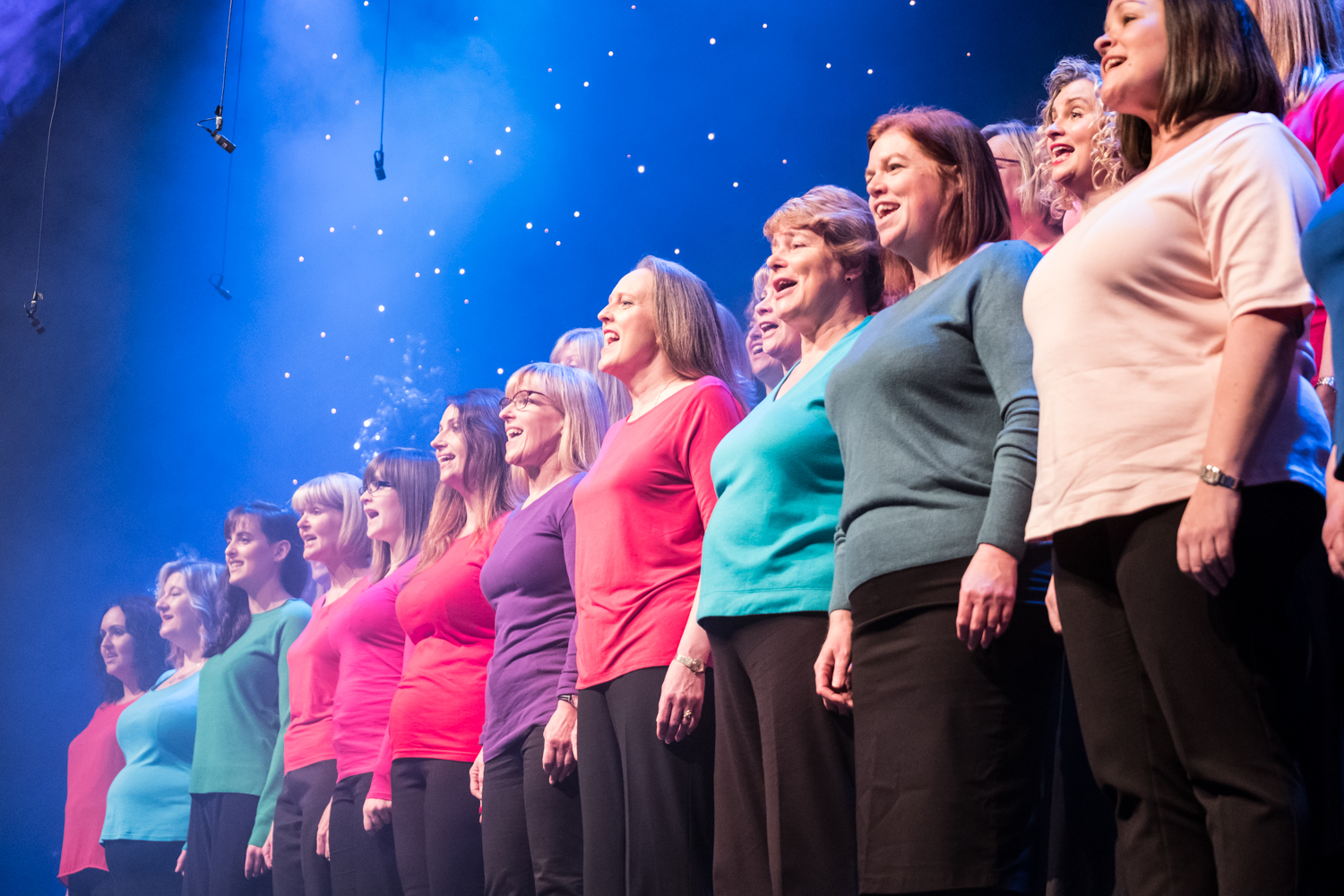 Directed by William Prideaux, Peterborough Voices is an award-winning women's choir with a busy concert schedule and a growing record of national and international competition success. They have collaborated with world-renowned performance partners including Bernie Nolan, classical crossover group Blake, the King's Singers, the Royal Philharmonic Orchestra, the Central Band of the RAF and the BBC Concert Orchestra. In 2016 Peterborough Voices were awarded a silver diploma at the Interkultur Canta al Mar international choral competition in Calella, Spain. In 2017 they won the Women's Voices and Show Tunes classes at the 2017 Oundle Festival of Music and Drama, and were awarded the Weekley and Warkton Rosebowl for the highest mark awarded on 'choirs day'. Also in 2017, they won the Female Voice class at the prestigious Cheltenham Festival of Performing Arts, where they were awarded the coveted Gold Cup for the most memorable performance on 'choirs day'.
 
---
Unity – Wroclaw, Poland
Conductor Beata Krzenciessa