Yang Hongnian – China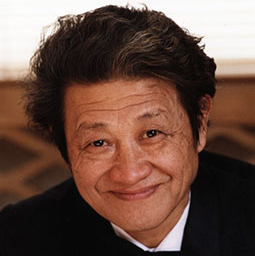 Professor of the Conducting Department at the Central Conservatory of Music, well-known Chinese conductor, Vice Chairman of the ISCCPA. He conducts with zeal and precision. He has a profound interpretation of works and possesses a vast repertoire. His unique performance in choral training and his feats in extensive cultivation are highly praised and unanimously admired by Chinese and foreign experts in the music world. Professor Yang is praised as "a maestro who masters the mystery of choral art perfectly." In recognition of his outstanding artistic achievements, conductors from various countries elected Professor Yang Hongnian Vice Chairman of the International Society of Children's Choral and Performing Arts. Former U.S. President Ronald Reagan awarded Professor Yang's chorus the Highest Certificate of Appreciation. The Newark Municipal Government made him an honorary citizen of the city of Newark. The Osaka municipality and Hyougo prefecture separately presented him a Gold Key in honor of his contributions to cultural exchanges between Japan and China. Professor Yang is now the resident conductor and artistic director of the China Children's Choir of the China National Symphony Orchestra, conductor of the Youth Chorus of the Central Conservatory of Music, the artistic director of the Kunming Symphony Orchestra, and the guest conductor of the Osaka Youth Orchestra Japan. He is often invited to conduct in symphony, chamber and choral concerts and has become a very influential choral conductor in the world. He frequently takes the China Children's Choir on tours abroad and has let the choir leave its footsteps in many countries and regions such as: the United States of America, Japan, Singapore, Austria, Italy, Sweden, Russia, Australia, Taiwan, Hong Kong and Macao. In August 1996, under his leadership the choir won four titles in one shot at the 44th "Guido d'Arezzo" International Polyphonic Choral Contest, breaking the competition record. In 1997, Professor Yang held the position of the principle conductor of the Festival Chorus at the 5th International Children's Choir Festival in the USA. In May 1999, the same China Children's Choir participated in the "International Art Festival of the 200th Anniversary of the Birth of Pushkin" in Russia. The choir received a special award commending their outstanding performances, which was the only award given to a particular group in the festival. In July 1999, he directed the Youth Chorus of Xingjiang Normal University to participate in the "38th Concorso Internazionale Di Canto Corale C.A.Seghizzi" international competition and won 3 gold awards. His continuous efforts in promoting Chinese choral music have been rewarded, as he is now the Chinese conductor who has won the most awards in international choral competitions.
| | | | | |
| --- | --- | --- | --- | --- |
| | | | | |
| Yunnan Songs |  A Song of Yang Pass |  Introduzione & Toccata | | |
---
Vytautas Miskinis – Lithuania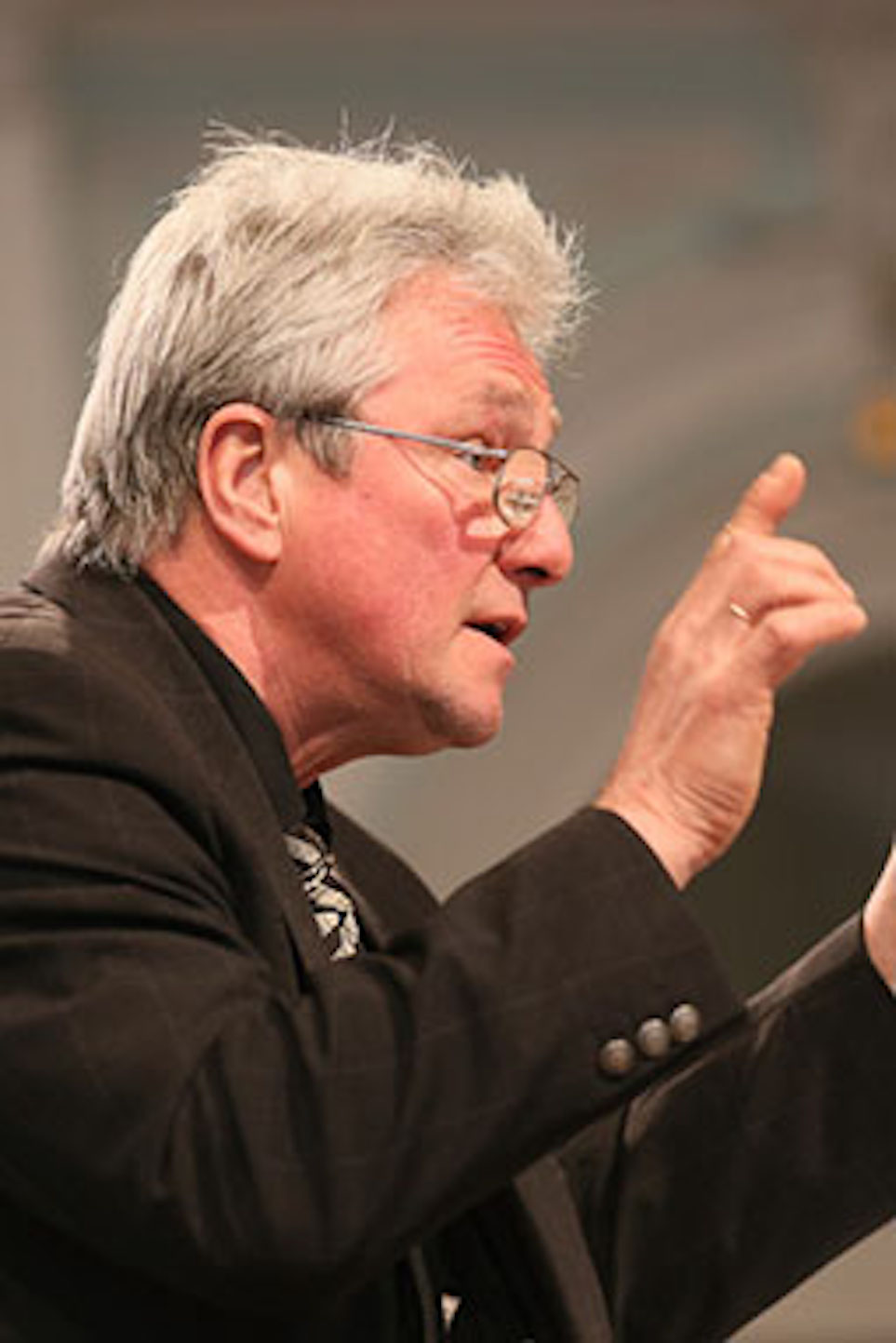 Vytautas Miškinis is the Artistic Director of the Ažuoliukas Boys' and Men's Choir, Professor of Choral Conducting at the Lithuanian Academy of Music and President of the Lithuanian Choral Union and renowned composer. He graduated in Choral Conducting from the Lithuanian Academy of Music in 1976 (conducting class of Prof. H. Perelšteinas). He began his career in Ažuoliukas at the age of seven as a vocalist, and continued as Artistic Director from the age of 25. All the achievements of the choir from 1979 have been due to Mr. Miškinis' leadership. For several years he conducted the Kaunas State Choir and Vocal Ensemble Museum Musicum. With the choirs he has won prestigious prizes at numerous national and international competitions – in Marktoberdorf, Gorizia, Varna, Maribor, Tampere, Mainhausen, Nantes. Currently Mr. Miškinis is an Artistic Director and Chief Conductor of the All-Lithuanian Choir Festival. Vytautas Miškinis has led choral performances in Europe, Canada, Japan, Russia, South Africa, Singapore, and the USA. A number of compositions for choir with Symphonic Orchestras have been conducted by Vytautas Miskinis. He has also lectured and held seminars on Music Education and conducting in Lithuania and abroad – in the Czech Republic, Korea, Latvia, Russia, Slovenia, Spain, Singapore and the Ukraine. He has participated in numerous national and international choral events as composer and advisor. He has led workshops and has been a Member of the Jury at International Choir and Choral Composition Competitions worldwide. Vytautas Miškinis has composed about 400 religious motets a cappella, 18 Masses, Magnificat, Cantatas, Musicals and about 400 secular songs , which are performed by choirs throughout Lithuania and the rest of Europe. Lithuanian and foreign choirs have recorded his compositions on CD. Many compositions for children's choirs are published in Lithuania and a couple of religious compositions also in France, Germany, Slovenia, Switzerland, Italy, Spain, Japan, Latvia and the USA. V. Miškinis has several times been awarded prestigious State and Government Prizes such as Honoured Artist of Lithuania, the Prize for Culture and Art, Order of Grand Duke Gediminas, Medal of Duke Žygimantas Augustas. In 2002 as a composer he was nominated "Author of the Year". In 2010 Carus Verlag Publishing House, Germany, recorded the CD "V.Miškinis Portrait" (Consonare Choir),Hyperion in UK published the CD "The Time is Endless" (choir of Royal Holloway University).
Diverse Voci (SATB)
Hymn of Andrea del Verrocchio
International Choral Festival
(out of Category M)
---
David Slater – Australia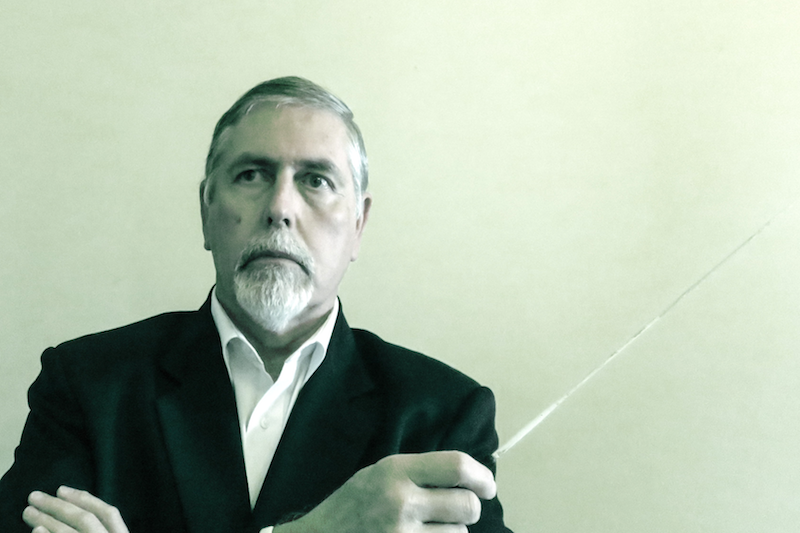 David Slater is an experienced conductor, having worked under Stuart Challender, former Chief Conductor of the Sydney Symphony Orchestra. He has conducted student, amateur and professional orchestras throughout Australia, Europe and Asia, and many seasons of musical theatre. Mr Slater founded and directed a number of award-winning music organisations which include contemporary music ensembles, orchestras, choirs, youth orchestras and musical theatre companies. He has been awarded the Symphony Australia Prize and the National Award of the Orchestras of Australia Network. He is a regular guest conductor of orchestras and choirs, workshop conductor for schools, music camps and festivals, and conducts masterclasses in many parts of the world, most recently in Japan and Russia. Mr Slater is an Australian composer, a Represented Artist with the Australian Music Centre. He studied Composition at the University of Sydney followed by post-graduate studies in Germany. His work, twice short-listed for Australia's richest composition award, includes many genres from the concert hall to TV, film and advertising. It encompasses solo, chamber, choral and orchestral music from professional to student levels. He receives regular commissions – most recently for a Piano Concerto, an acapella Magnificat and a Piano Trio. His work is performed throughout Australia and on every continent. Mr Slater has over 35 years' experience as a music educator at tertiary and secondary level with 25 years as Director of Music. He has taught and lectured in many places and has been a consultant on music curriculum. He is passionate about the place of music in society and in education, and has promoted the creation, study and performance of great music throughout his career. He is sought after as   a   performance adjudicator, having worked with many organisations, festivals and eisteddfods. Positions have included final year examiner in three Australian states and jury member for festivals around the world. He was appointed to the International Jury of the 2016 World Choir Games in Sochi, Russia and is on the faculty of the Summa Cum Laude International Youth Music Festival in Vienna and the Leonardo da Vinci International Choral Festival in Florence. He has won many major awards for composition, conducting and services to music in the community, including Australia Day awards, and has published articles on music and music education. He is Australia's representative to the World Choir Council.
| | | | | |
| --- | --- | --- | --- | --- |
| | | | | |
| Magnificat for a Prosperous World (SSAAA) | Magnificat for a Prosperous World (SSATB) |  Elegies (SSATB) |  Elegies (SSS/AAA) | |
---
Tim Sharp – USA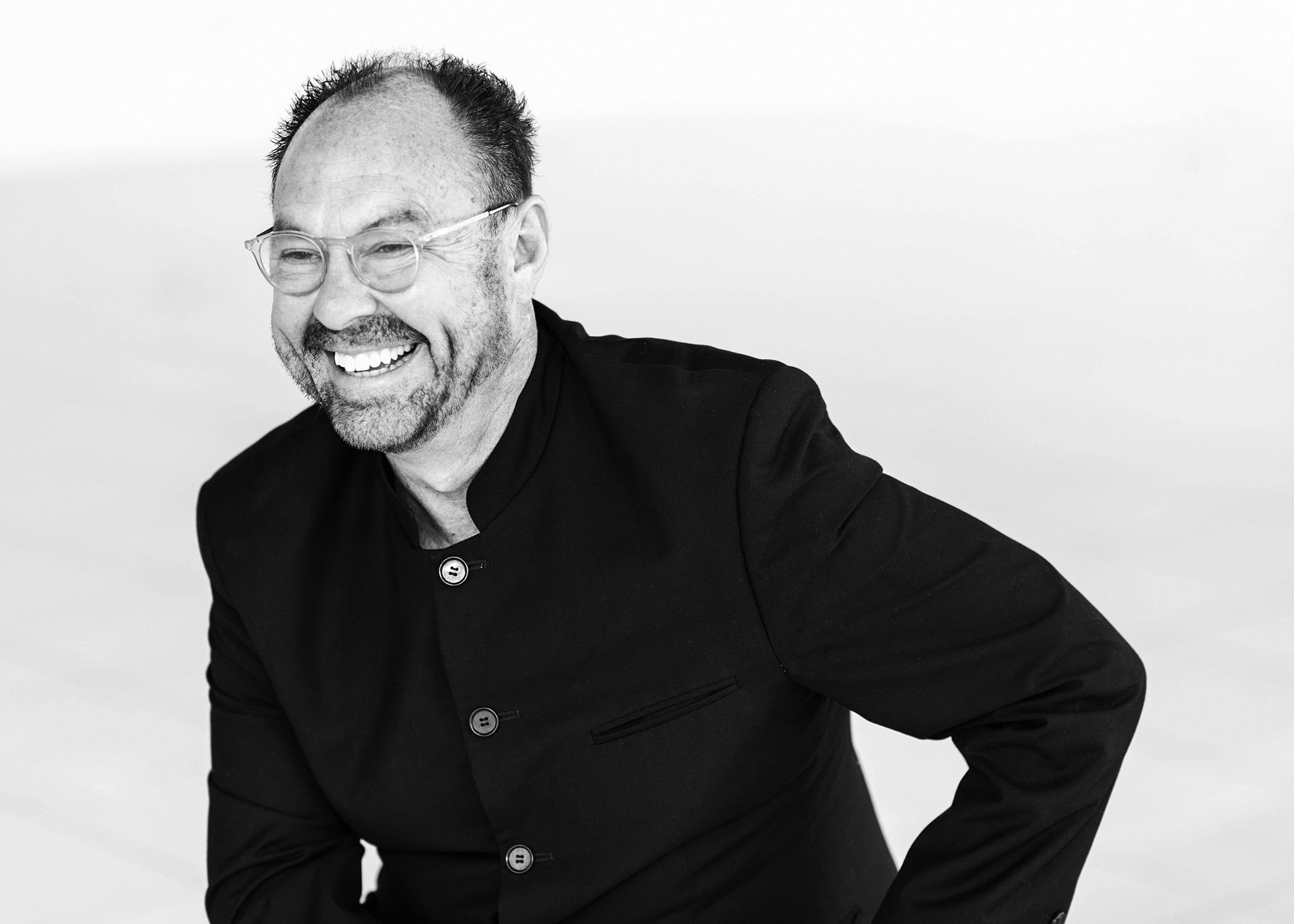 Tim Sharp is Executive Director of the American Choral Directors Association and Vice President of IFCM. Dr. Sharp pursues an aggressive agenda of progressive initiatives to keep ACDA energized and relevant in the 21st century, inspiring ACDA's membership to excellence in choral music performance, education, composition, and advocacy. Tim is also in his fifth season as Artistic Director of the Tulsa Oratorio Chorus, Tulsa, where critics characterize his performances as having "stunning power" and "great passion and precision". Before coming to ACDA, Sharp was Dean of Fine Arts at Rhodes College, Memphis, where he conducted the Rhodes Singers and MasterSingers Chorale. Earlier, he was Director of Choral Activities at Belmont University where he conducted the Belmont Chorale and Oratorio Chorus. Sharp's publications include Mentoring in the Ensemble Arts, Precision Conducting, Up Front! Becoming the Complete Choral Conductor, Achieving Choral Blend and Balance, Memphis Music Before the Blues, Nashville Music Before Country, Jubilate! Amen!, Collaborative Creativity, and a variety of articles, essays, and CD liner notes. His most recent publication is the historical-critical edition Johannes Herbst: Hymns to be Sung at the Pianoforte. Published compositions and arrangements exhibit his interest in conceptual programming as seen in the collections Salvation is Created, An Early American Service of Lessons and Carols, the young voices series including Christmas Messiah for Young Voices, his own choral series through Gentry Publications, and A High Lonesome Bluegrass Mass, in which he regularly performs as a guest banjo player. Tim received undergraduate degree at Belmont University, and his MCM and DMA degree from The School of Church Music, Louisville, KY. His post-doctoral work has taken place at the Aspen Music School, Aspen; the NEH Medieval Studies program at Harvard University; throughout Belgium on a Rotary Scholarship; and at Cambridge University, where he is a Clare Hall Life Fellow.
---
Eva Ugalde – Spain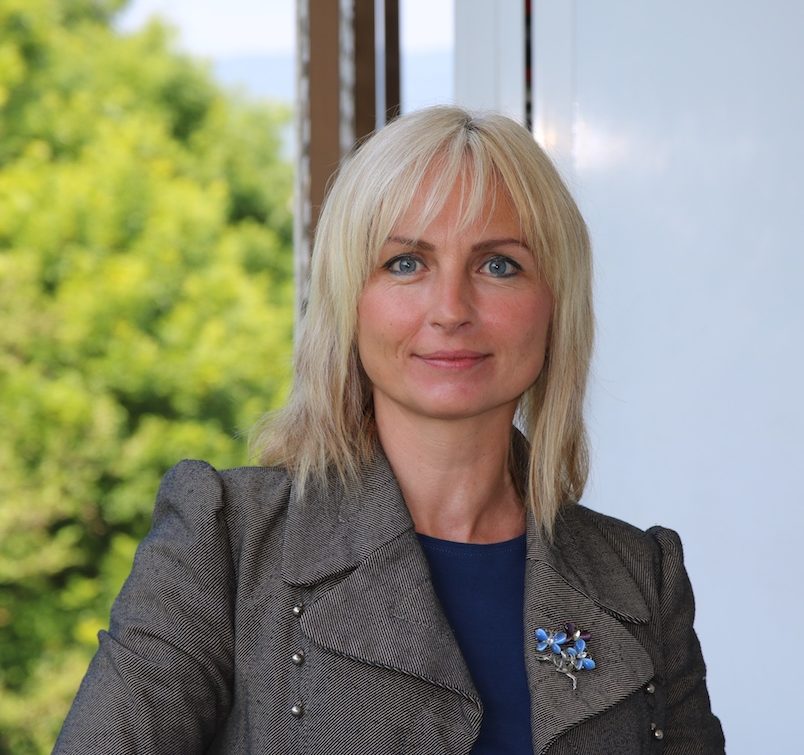 Born in San Sebastian (Basque Country, Spain) in 1973. Finishes her studies in piano, composition, choral conduction and pedagogy in the Superior Conservatory of San Sebastián. Encouraged by the conductor and composer Javier Busto, begins writing music for women voices. Now her repertoire covers all type of groups: mixed, equals, children, amateur and professional. Ugalde's music is usually programmed as compulsory pieces in several festivals and contests and exported to different countries (USA, Canada, Sweden, Japan, Italy, France, Argentina, Hungary, Mexico…). She usually participates in workshops and conferences in Spain: "Children choir strategies", "Improvisation… who said fear?", etc. Also is required for conducting her own music and as jury in different scenes: San Vicente de la Barquera, Gran Premio de Canto Coral, La Antigua, Pyrenaeum Musica… Eva Ugalde is often required in international meetings as guess conductor or jury in choral and composition competitions: Nyiregyhaza (Hungary) with Dénes Szabó and Cantemus Choir, European Award for Choral Composers, Children and youth music composition workshop in Aosta (Italy), etc. At present, she teaches several subjects at the San Sebastian Francisco Escudero Conservatory. She keeps on singing in KUP Taldea, conducted by the French conductor Gabriel Baltés.
| | | | | |
| --- | --- | --- | --- | --- |
| | | | | |
|  Egun Berria (SATB) | Cubanita (for 2 equal voices) | Izadiak guri (SSAA) | | |