Andrea Benedetti – Italy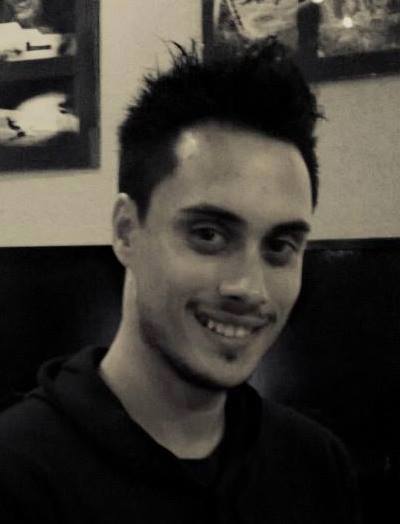 Andrea Benedetti, born in Pistoia on 3rd August 1985. He currently studies at "Fiesole Music and Composition School" with K Kachehe and Andrea Portera, and voice technique with Elena Cecchi too. He made his debut at the Festival of Music of Fiesole in 2006 with "After him", for piano. In 2008 he exhibited at the Fiesole School of Music the composition, finalist at the Rosolino Toscano competition, titled "A Ermes", for voice and piano, collaborating with Elena Cecchi (soprano) and Silvia da Boit (piano). This was preceded by the exihibition of his first string quartet in Porto Gruaro "Sotto i cieli di Hamal", performed and conducted by Maestro E. Rosadini. Andrea Benedetti won the second position in the competition Rosolino Toscano in Pescara with "Arachne" (harpsichord composition) and in 2010 he was given the honorable mention thanks to the "mos(H)quiches quartet" to the Veretti competition at Fiesole School of Music. In February 2011 he regained the honorable mention to the Veretti competition thanks to a piece for string trio inspired to Beethoven spectres titled "Anime Dannate"; in 2012 he won the mention of the Pisan contest of the Uccellina Park, with the piece "3 fiabe di Fedro". In January 2013 he created his piece "Dot-project" for the French Theatre of Menton "Theater of Europe" gaining great success with local newspapers quoted …"to renew the Franco-Italian friendship". In July 2014 the piece for piano and voice "Bu-ba vision" was performed at the Guardian Angel Oratory, the same will be newly performed on the Como Lake at Bellagio Festival. In September 2014 his second quartet (P.VsP) is performed at Palazzo Medici Riccardi. During the same month he created "In Water" for euphonium dedicated to Maestro A. Castelli, performed in Rebus season of the "Dal Verme Theater" in Milan in November 2015. In 2015 spring these pieces were performed in the Cluster association: "Las Meninas" (vib. Clar. fl.) (first prize at the A. Rendano competition (Cz) with Ivan Fedele) and "Creazione di Atum" (4 hands piano). He attended the master for percussion with Maestro M. Cammisa giving birth to the piece "Aedo" for reciting vibraphone". In 2013 he cooperates with Teacher L. Putignano for the chapter of the history of music "Musica e teatro" "L'Armida di Lully", Zanichelli edition. In May 2015 he won first prize to the Morricone competition (Maestro was in the jury) for female a cappella choir "X Gioco". In May 2015 the piece "Disco G" was performed by the florentine orchestra, this is one of the most relevant and representative pieces with LGBT theme; Benedetti is interviewed by Repubblica newspaper about this. Some of his most representative pieces are published at the Sconfinarte publishing house.
| | | | | |
| --- | --- | --- | --- | --- |
| | | | | |
| X gioco | Come unto this yellow sands | | | |
---
Maria Mifsud – Malta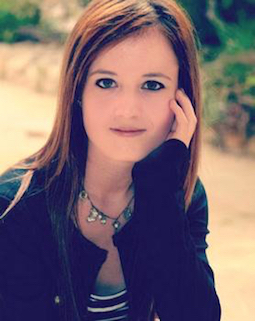 Maria Mifsud is an award winning music composer and pianist from Gozo, Malta.  She commenced her piano studies at a tender age achieving distinctions and prizes in Trinity Guildhall grades.  Later Maria proceeded to learning the violin as her second instrument.  At age 18 she became an associate of the Trinity College of Music, London, obtaining the AMusTCL diploma in music theory and composition.  Maria also holds the ATCL diploma (distinction) in piano performance.  She became a licentiate of the London College of Music, after achieving the LMusLCM diploma in composition.  In 2015, Maria graduated with a B.A.(Hons.) in Music, from the University of Malta, where she majored in composition.  She entered the semi-finals of Song of the Year and of the UK Songwriting Contest in addition to receiving honorable mentions for her compositions.  In 2012 Maria was a winner of the Golden Key Piano Composition Competition, where she was awarded a Malta Arts Fund Bursary to perform her work in the World Young Composers Recital in Vienna.  Her composition 'Checkmate' was an Award Winning Film Score in The Indie Gathering International Film Festival 2016, Hudson Ohio. In July 2016 Maria graduated with a Masters Degree in Music from Berklee College of Music.  Maria was awarded a generous Berklee scholarship and was also a recipient of the Endeavour Scholarship.  Her compositions range from solo instrumental works to full orchestral compositions, choral pieces and various musical ensembles.  In addition, she has written music for short films, trailers, commercials and dance.
| | | | | |
| --- | --- | --- | --- | --- |
| | | | | |
| Salve Regina | | | | |
---
Helen MacKinnon – Scotland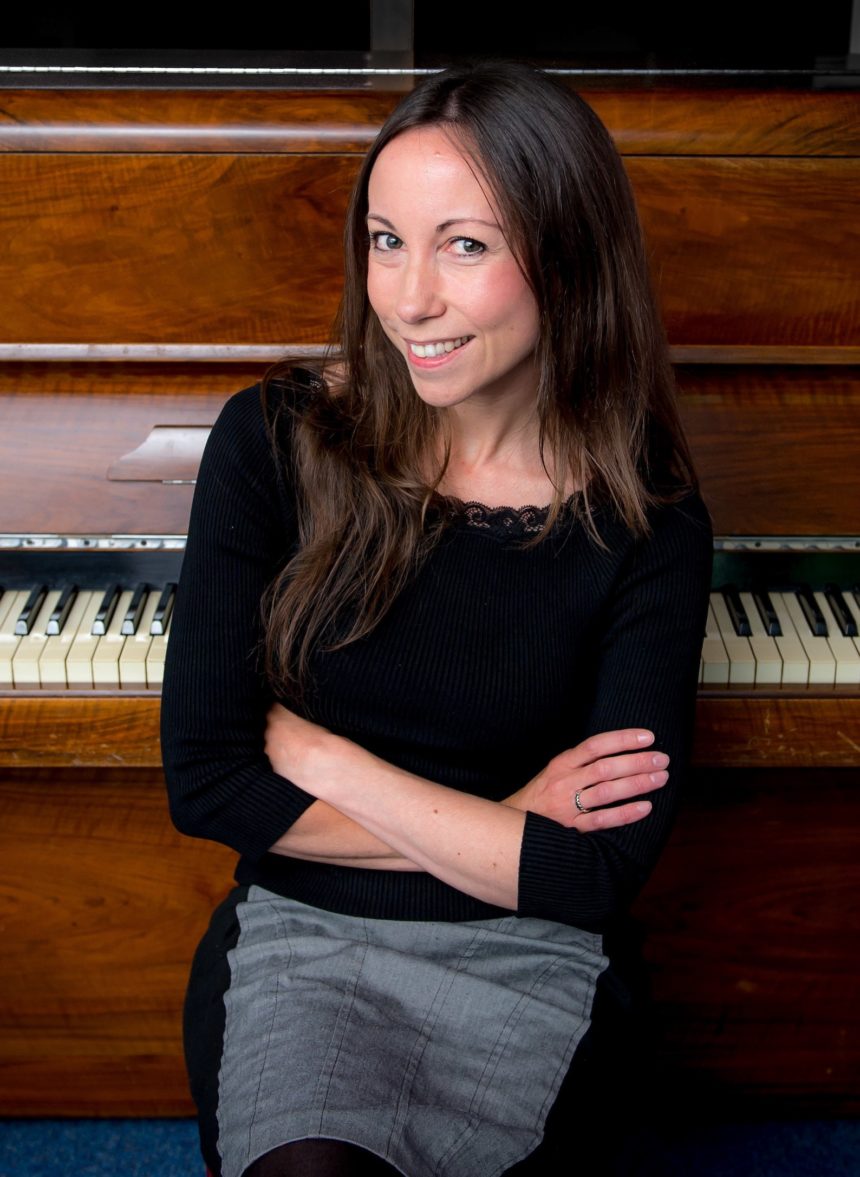 Helen studied music at The University of Glasgow in Scotland from 1998-2002, specialising in composition with Scottish composer William Sweeney. Her most notable compositional work was Crossing the Domain, a setting of Edwin Morgan's poem From the Domain of Arnheim for voices and percussion. Helen graduated with a Bachelor of Music First Class Honours degree in 2002. Helen taught music independently whilst working professionally in the charity sector in management and leadership roles until 2015, when she made the decision to focus an emerging career on composing after years of writing choral works for community choirs. Helen began composing at a young age and enjoyed her first compositional premiere at age 17. Her influences include her Scottish heritage, faith and a musical upbringing immersed in musical theatre and choral singing. Helen's compositional work to date has focused on choral and ensemble music, primarily writing and arranging popular and sacred music for community choir performances in Scotland. Over the past decade, Helen has also enjoyed singing with Perth Amateur Operatic Society and City Operatic Group and performing in Perth Symphony Orchestra. In July 2015 Helen was awarded a Special Mention Award in the '2nd International Competition of Choral Composition 2015 Ennio Morricone' as part of the Florence International Choir Festival for her setting of Gloria in excelsis Deo. Since the award, Helen has worked with The University of Oxford in England to write My Voice for female voices, exploring gender, voice and authority as part of a 'Women and the Canon' International Conference. The choral work premiered in January 2016 in Christ Church, Oxford. Helen was recently commissioned by Perth Festival of the Arts to write a modern choral setting of Psalm 96 Sing to the Lord a new Song which premiered at the Festival Service in May 2016.
| | | | | |
| --- | --- | --- | --- | --- |
| | | | | |
| Gloria in Excelsis Deo | | | | |
---
David Ho-Yi Chan – Hong-Kong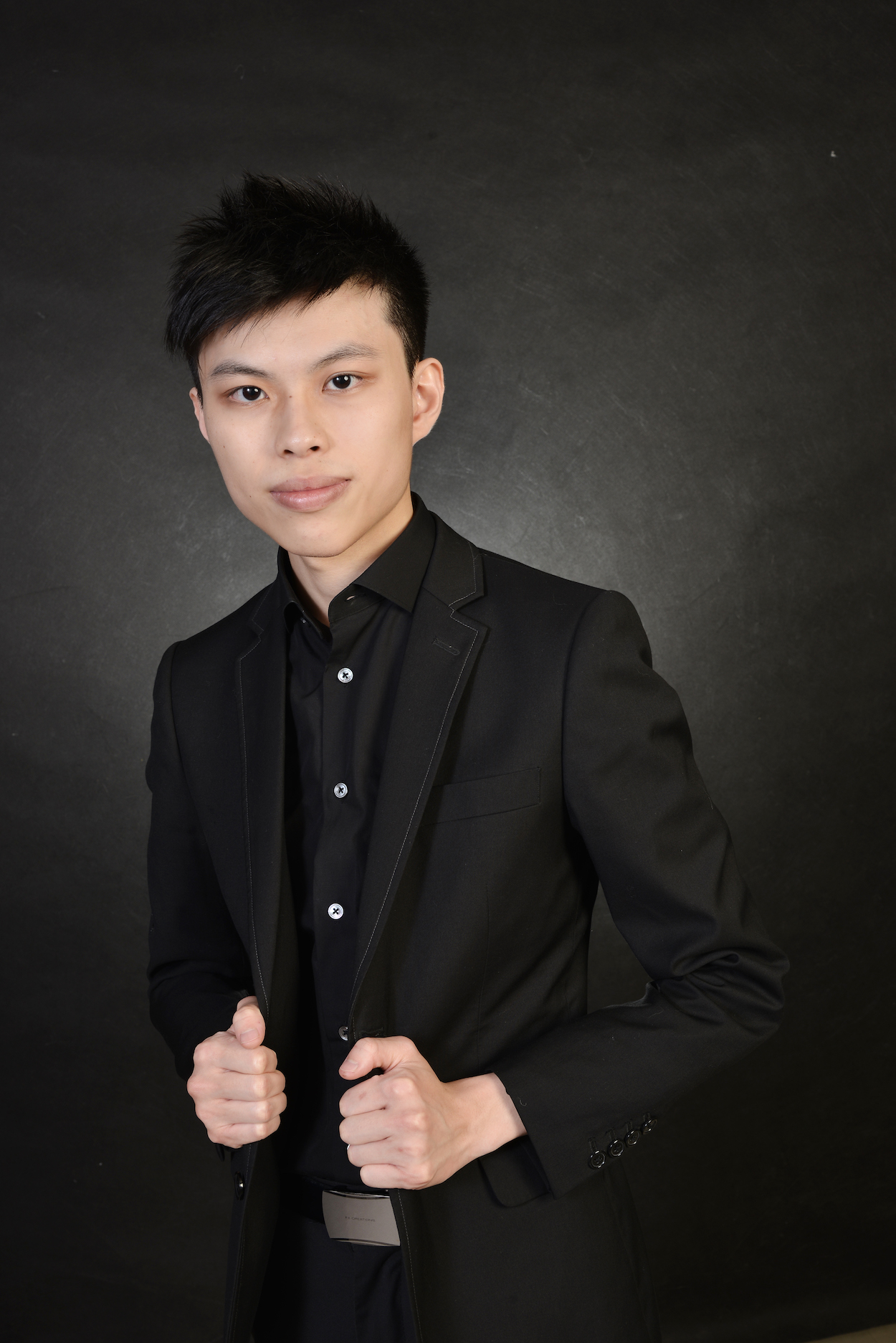 Chan Ho-yi David is a young composer, conductor and organist born in Hong Kong. He studied composition under the tutelage of Prof. Chan Wai-kwong Victor, Prof. Lee Wan-ki Wendy and Dr. Lo Hau-man. He also studied organ under the tutelage of Wong Kin-yu. Chan has been received commissions from various organisations and performers. His works has been performed by RTHK Quartet, Hong Kong Children's Choir, Yat Po Singers, Romer (String Quartet), Hong Kong New Music Ensemble, Festive Chamber, Jenga – The Hong Kong Percussion Quartet etc. Recent commissions include his choral work Gods on the Magpie Bridge, premiered by Marymount Secondary School Choir in the Béla Bartók 27th International Choir Competition and the choir won the champion in the category of youth choir. Chan graduated from the Chinese University of Hong Kong and obtained a Bachelor of Arts in Music. During his undergraduate studies, Chan has attended various international academic occasions. At the age of 20, he was selected to present academic paper in the 2nd Chinese Composers' Conference (2013). His choral work, A Retrospect was selected to be performed in the International Society of Contemporary Music (ISCM) World Music Days in Poland (2014), making him the youngest Hong Kong composer representative ever in this event. Also, he is being selected to represent Hong Kong in consecutive two years of Asian Composer League Festival & Conference (2015-16) for presenting his compositions.Currently, Chan is the resident artist of Hong Kong Youth Windophilics, a member of the Hong Kong Composers' Guild and a member of the Composers and Authors Society of Hong Kong (C.A.S.H.). From September 2015, he starts to pursue master of composition at the Royal College of Music, major in composition under the tutelage of Joseph Horovitz and Kenneth Hesketh; and minor in organ under the tutelage of David Graham. In addition, Chan is a Royal College of Music Scholar supported by the Elsie Gertrude Martin Award and Henry Wood Accommodation Trust (2016).
| | | | | |
| --- | --- | --- | --- | --- |
| | | | | |
| | | | | |