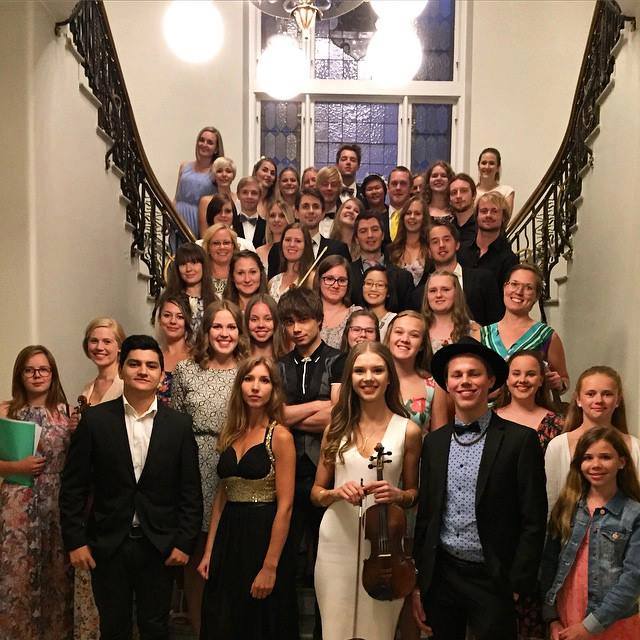 Blekinge Ungdomorkester (Karlshamn, Sweden). My name is Mikaela Brorsson, and I have a master's degree in advanced orchestral conducting and a bachelor's degree in classical violin from Malmö Academy of Music, from where I graduated in 2015. During the summer of 2015 I reformed the "Blekinge Youth Orchestra, which was originally formed by the famous pianist, Peter Jablonski in 2007 in connection with his own music festival "Carlscrona Chamber Music Festival. Peter Jablonski worked with the Blekinge Youth Orchestra during every summer until 2011, and during these years I was his concert‑master and a soloist. Even though I am also touring myself, with artists such as Alexander Rybak, the Blekinge Youth Orchestra is very close to my heart and I truly support and very much enjoy to work with this orchestra of young talents from my hometown. In the summer of 2015 we had the honour to make our concert debut at the big square stage of the Baltic Festival in Karlshamn in front of 5,000 persons. Alexander Rybak was our soloist and we performed music from a wide repertoire. It was a big success for everybody involved, and the orchestra proved its high standard, which, of course, is a necessity for ensuring high quality performances. The orchestra consists of 50 string members, with a nice balance between different sections. All of the section leaders are professional musicians, which makes a big difference in the sounding results. In our big concerts we also let the professional musicians (4‑8) perform 2 pieces of chamber music. The Blekinge Youth Orchestra may be young, but we keep growing and getting many interesting projects. To be invited for an appearance in a festival of music in Italy is, to say the least, a major pleasure. We have a very wide repertoire, and are happy to play after specific requests. Below are a few examples of pieces in our repertoire. As a young orchestra, we believe in offering a programme comprised of a range of various musical genres. As an example, I am also playing the accordion, and since the sound of accordion goes very neatly with strings we often play music by Piazzolla. We always enjoy performing some Nordic compositions as well. I am very much convinced that this project will be very interesting and rewarding for this orchestra of young talents, as well as for our audience. The Blekinge Youth Orchestra has an important part to play in securing the the future of classical music, and that is a matter close to our hearts!
---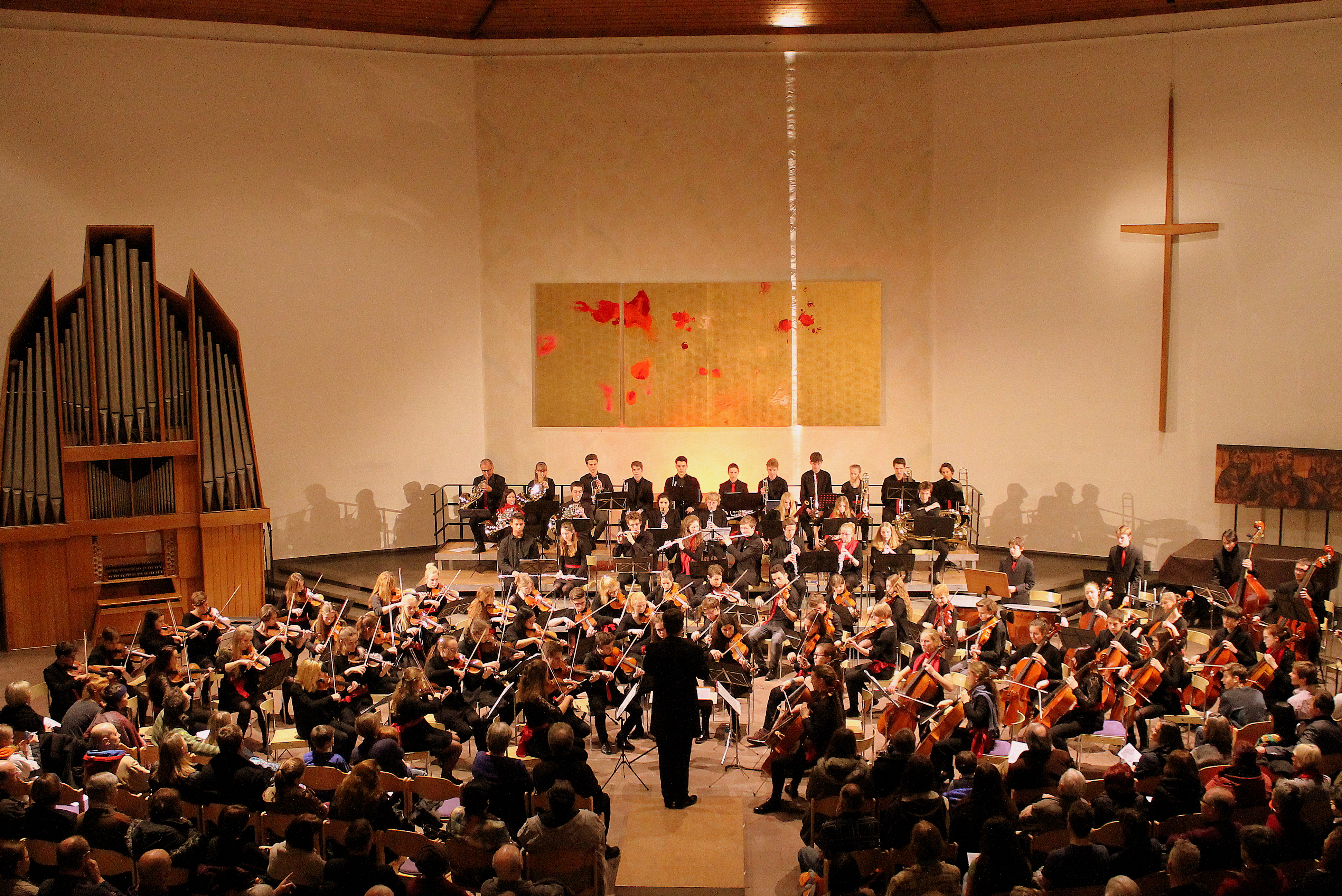 The Chamber Orchestra Georg Friedrich Händel  (Berlin, Germany) consists of musicians from the Youth Symphony Orchestra Berlin at Georg‑Friedrich‑Händel‑Gymnasium. The orchestra was founded in the beginning of the seventies. Since then it has devoted itself to the musical education of young people between the ages of 14 to 19. In the course of the introduction to the general university entrance qualification in the Handel High School, numerous students were able to peruse musical professions, including music pedagogues, instrumentalists, musicians, sound producers, composers and arrangers, dramaturges, directors, cultural event managers, cultural politicians, conductors and orchestral musicians. Among the graduates, there are also musicians who enrich the amateur orchestral life on a high level as well as musicians who perform in the top Berlin and German orchestras, among others the ʺStaatskapelle Berlinʺ, the ʺOrchester der Deutschen Oper Berlinʺ, the ʺRundfunk‑Sinfonie‑Orchester Berlinʺ, ʺAcademy for Early Music in Berlinʺ, ʺStaatsorchester Frankfurt / Oderʺ, ʺGürzenich‑Orchester Kölnʺ and ʺGewandhausorchester Leipzigʺ. Over the past 25 years, the Youth Symphony Orchestra has established intensive international contacts, focusing on meeting young people from different countries and cultures. The orchestra traveled to China, Japan, Russia, Finland, Denmark, Sweden, Poland, Albania, Ireland, Namibia and last year to Brazil with concerts in São Paulo and Rio de Janeiro. The orchestra attaches great importance to cultural exchange ideas and regularly invites international partners and ensembles to return to Berlin. During these meetings, co‑operated concerts are organized and artistic and close contacts are made.
---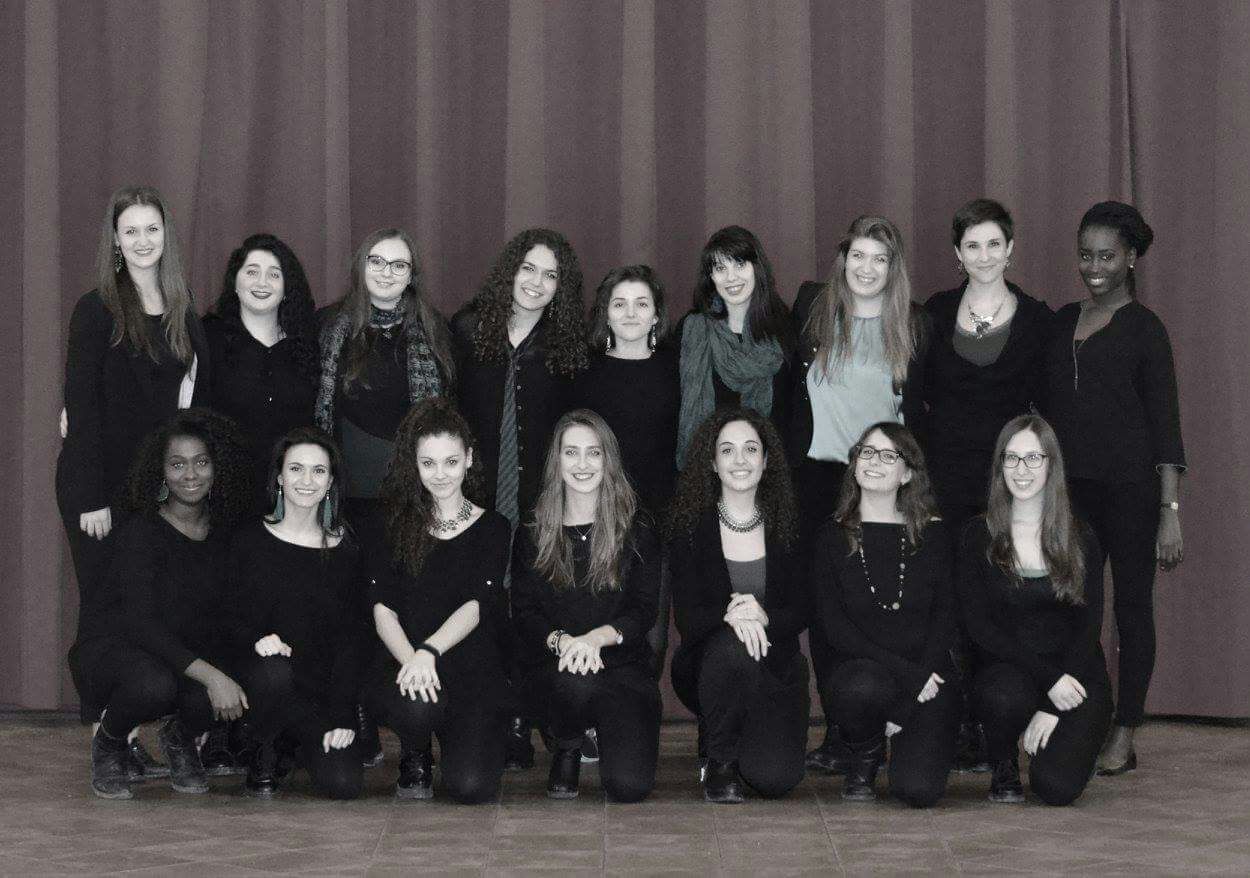 The Menura Vocal Ensemble (Florence, Italy) is a youth choir of female voices and has a repertoire that ranges from classical polyphony to pop, jazz to ethnic kind. The choir members that compose it, come from experiences of school choral workshops, attended in middle school G. Cavalcanti and in the high school P. Calamandrei in the municipality of Sesto Fiorentino. The choral workshops, from which come the choir members, were promoted and cared for by the cultural Association ʺSesto in Cantoʺ in 2014, with the support of the Association, it was decided to create the ʺMenura Vocal Ensembleʺ. The choir was followed from its origin by M ° Edoardo Materassi (www.edoardomaterassi.it), which also takes care of the arrangements. The ensemble has participated in numerous events such as the Festival di Primavera (organized by Feniarco with Associazione Cori Toscana, held in Montecatini Terme) and has participated in two editions of Rassegna Cori della Toscana, organized by Re.Mu.To under the patronage of Tuscany Province and Region. In 2015 the Menura Vocal Ensemble has been included in the project of regional youth choir in collaboration with Fe.N.I.A.R.Co and Associazione Cori della Toscana, performing in five concerts at the Italian Pavilion at EXPO 2015 in Milan. Among the latest events, the choir participated in the inauguration of the exhibition ʺA Finnish at the Medici courtʺ of the Finnish artist Markku Piri at the Palazzo Medici Riccardi in Florence.
---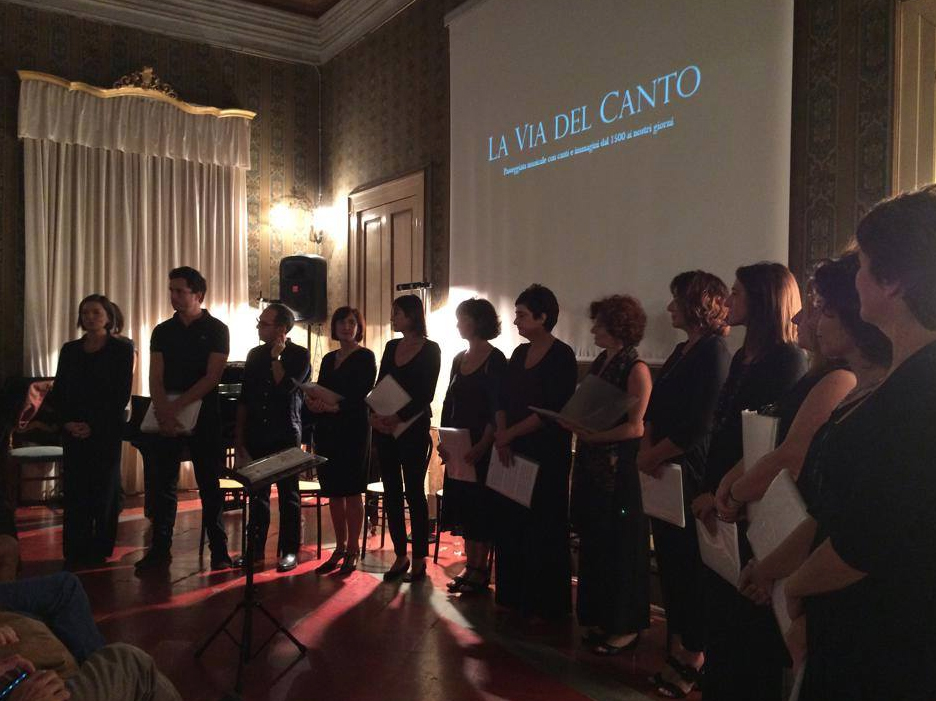 The ViadelCanto Choir (Milan, Italy) was founded inside the 'Association Open Music' of Milan, a cultural reality that works to promote the practice of music for adults through courses and concerts. The choir is a variable formation from 15 to 20 singers; ViadelCanto Choir is called 'amateur' choir because it consists of people who love and respect what they do and consider it essential to share this passion for music. The conductor is Elena Casella; she graduated in Italy in piano, composition and conducting and she specialized in Vienna. She performs concerts and teaches music in Italy and abroad. ViadelCanto Choir has performed in musical and cultural events aimed at enhancing the Italian artistic heritage. Particular attention is given to the concerts for a charitable or social purposes: for example, ViadelCanto Choir has participated in several concerts, included a series of concerts for the Niguarda Ca ʹGranda Hospital in Milan. ViadelCanto Choir attended to the world premiere of the song 'Garon' by Juval Avital, a monumental piece performed within the installation by Anish Kapoor in Milan, at the Steam Factory in 2012, as well as the world premiere of 'Reka' in Milan in 2014, and in October, 2016, 'RekaRe' at the Teatro Valli in Reggio Emilia. The repertoire of ViadelCanto Choir includes songs performed mainly a cappella. In particular, ViadelCanto Choir proposes a program like an historical journey that starts from 1400 ‑ with popular songs and sacred and secular pieces, including authors such as Juan from Mantua, Monteverdi, Orlando di Lasso, Purcell, Henry VIII, Tallis, Arcadelt, Dowland, Marenzio, and comes up to the present with intense contemporary songs. All songs performed are always introduced briefly in their historical frames ‑ but also in their curious and engaging ways.